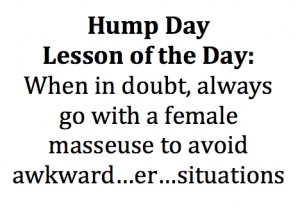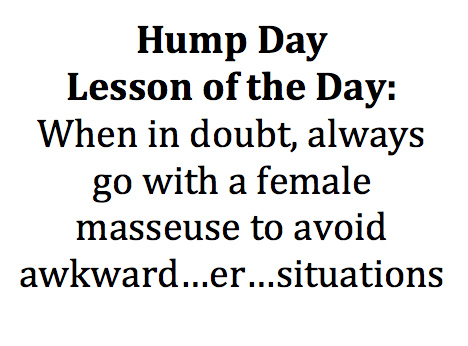 I'll forever ask for a female masseuse from now on in result of what happened to me at this time last year. I was about 20 minutes into my massage session with Justin (we'll call him Justin), my first ever male masseuse. At this time, Justin began working on the left side of my lower back. Mind you to set the scene, my arms were dangling over the side and I was on my stomach at this point. Everything felt great and was going just fine, when I suddenly felt something against my hand. 
"Huh? What is that?" I said to myself. "His hand? No, no, it's not his hand. Both his hands are on my back." That's when it hit me. Justin had a massive boner, and it was pressing against my poor dangling left hand. I froze. I didn't know what to do. He obviously knew he was aroused. Was he embarrassed? Did he mean to rub it against me hand? Yikes, this is uncomfortable.

I brushed it off without saying anything, but at the end of the massage when Justin walked me out and handed me his business card, I just couldn't bring myself to look him in the eye.