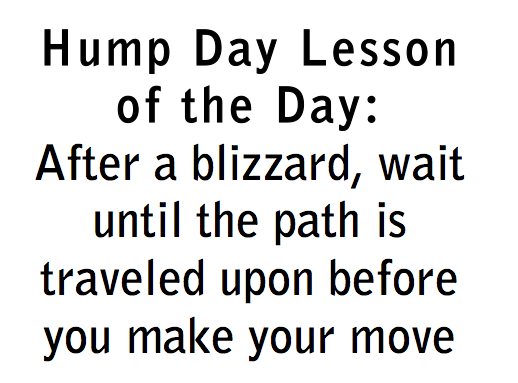 Seriously ladies. I woke up to this blizzard…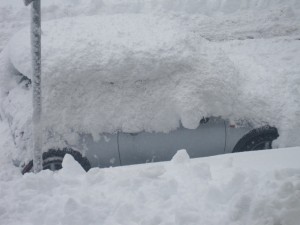 But since I'm training for a half marathon, I didn't want to skip my run so I decided to trek to the gym. Little did I know, I should have waited it out an hour or two after the stairs and the road had been walked on. The snow was UP TO MY KNEES, nearly TWO feet (I couldn't even see the staircase). But I hiked through it anyway, stumbling and falling my way to the gym. Eek. 
Now, fortunately there are footprints so fellow gym-goers can make it there easy, breezy and pain-free. 
Enjoy your snow day ladies…if you're from New England that is!