The other day when I was at work, I got a text from my boyfriend saying, "Feel like trying to cut my hair this week sometime? If you screw up, we can just buzz it."
Cut his hair? First of all, how is he trusting me with that kind of thing? Second of all, me cutting hair? HA. Just because my mom owns a hair salon does not mean I have the special skills.
I thought about it for a second, then responded, "Suuureee, with a scissor or a buzzer?" "Both," he threw right back at me. A few minutes and a few texts later I was signed up to cut my man's hair. This could go really good, or really bad I thought. Plus, if I screw up it's me who would have to deal with the heinous mess I had the ability to create. That's the difference between guys and girls. I would NEVER, NEVER trust the boyfriend (nor anyone but my mom & a few others for that matter) with my precious locks.
Fast forward a few days and I was standing in his apartment bathroom with a clipper, scissors and a few combs. I was about to take on something I had never taken on before: cutting the boy's hair. I have to admit, I was a little nervous at first, but as I got more accustomed to the clippers, it only got easier. The hardest part was most definitely cutting the top with the scissors. I was so worried I'd ruin his hair, create a bald spot, or cut too much and be forced to buzz it all off. No thank you.
A good 45 minutes, a few mishaps and lots of hair later, I was done. Here is the finished product: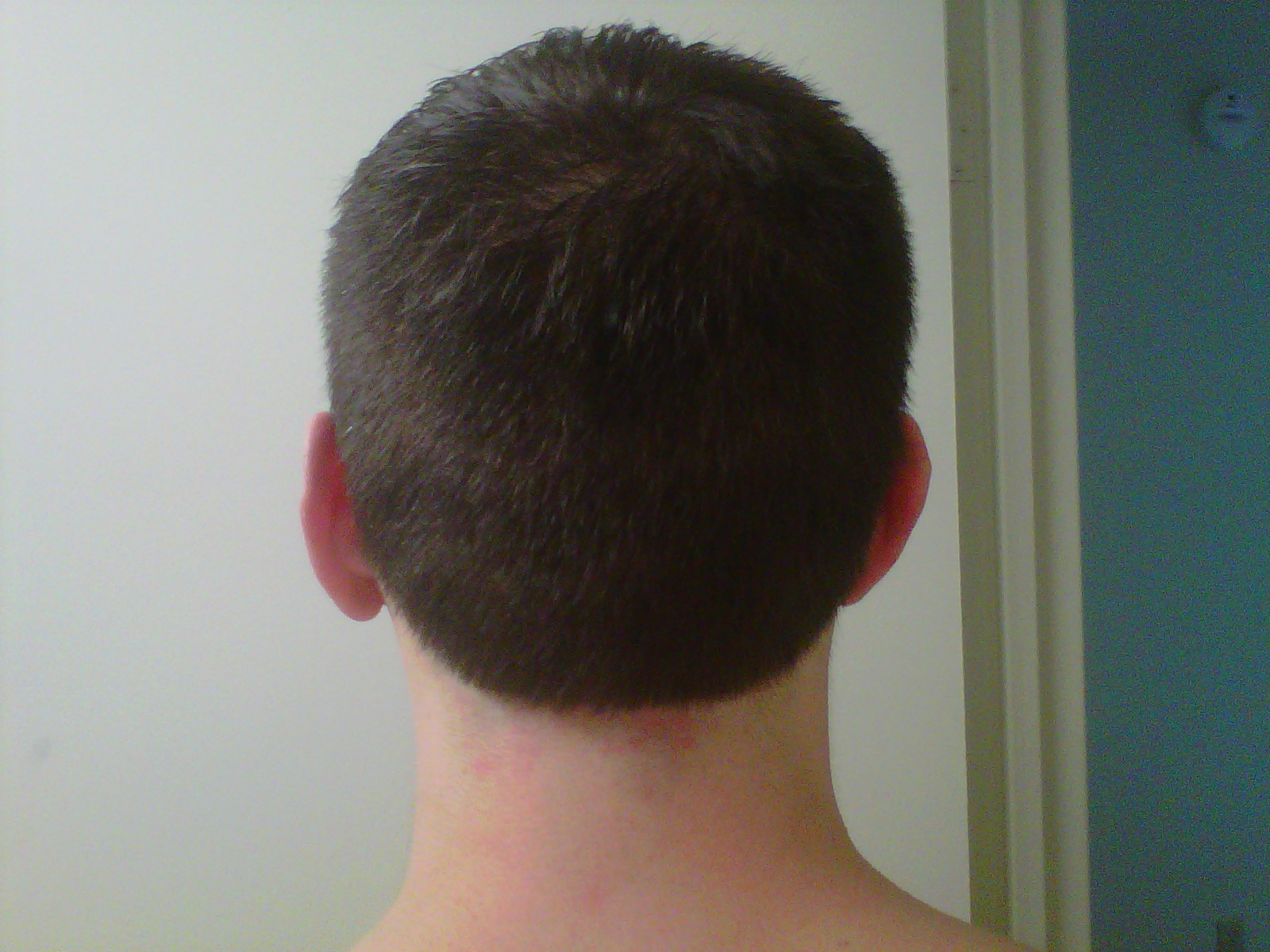 It's a tid-bit uneven (sorry, J!) but not too shabby, huh? He was so proud of me that we celebrated with a little Jamaican Rum (tastes just like Bailey's…YUM) on the rocks. Next time your man asks you to cut his hair, I suggest you take on the challenge. I have to admit: I most definitely had fun. Maybe it runs in the genes, after all?