[source]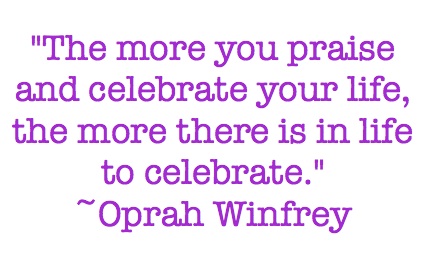 Every day should be a celebration in my opinion.
Scratch just birthdays, anniversaries and graduations.
Celebrate the life you are living.
Celebrate the gorgeous food on your plate that fuels & energizes your soul.
Celebrate crossing the line of your first 5k, your first half marathon, or your first triathlon.
Celebrate that first magical kiss.
Celebrate finally being able to reach flying crow pose in yoga.
Celebrate the first leaves changing colors, the first snowfall, the first flower blooming, and the first beach day.
Celebrate…life.
XoXo,