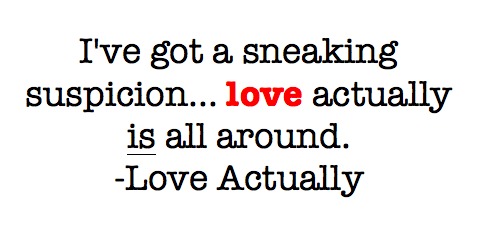 It's no doubt that it's the most wonderful time of the year. No, not because of gifts and eggnog and garland and snow (though those are all wonderful too). But really, the greatest thing about the holiday season is all the love that surrounds us.
Family gatherings where we celebrate each other and remember those who have passed, carolers and generous volunteers who brighten the days of those in need, first kisses, Baby's first Christmas, blossoming romances and old romances,  handwritten holiday letters, miracles. That's what the holiday season is all about. And clearly, there's no doubt that love is all around us.
How are you spreading your love this holiday season? Share your comments here!