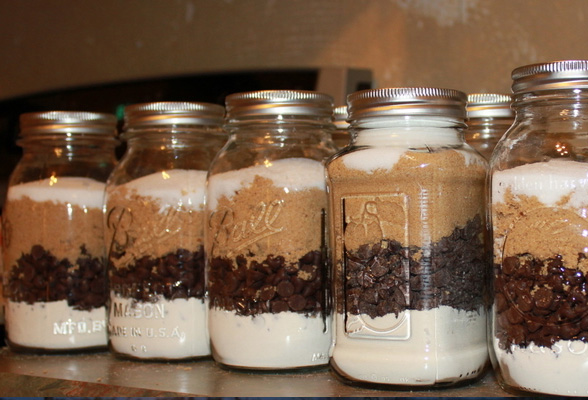 [source]
How can you not love these adorable, little jars?
While I've been loving how juicing has been making me feel inside and out, I'm really not loving the headaches that I've been getting. I'm pretty sure it's due to the fact that I've been cutting back on coffee lately, or not even drinking it at all some days. After a bright green, clean, delicious juice it just seems strange to jump to a black coffee. Those flavors don't really mesh too well, ya know?
Plus the juicing has so many wonderful nutrients and essential vitamins in it, and the coffee not to much. I strongly approve of drinking a cup or two of coffee a day for yourself and for the health benefits (hey, my great-grandma lived to be 99 drinking coffee daily) but I'll have to find a way to balance my coffee addiction with my juicing obsession.
Anyway, it's Friday so you've got it, it's time for Friday Favorites. I've been slacking lately on this weekly post, but I really want to strive to bring it back.
Here goes:
Hurraw!: My boyfriend bought me a three-pack of this all-natural, vegan lip balm for Christmas and I've been lovin' it. It's made with raw, fair trade ingredients with no sketchy additives, yet still tastes and smells delish (a necessity in my book). My favorite so far has been Almond, but I also have it in Chocolate and Black Cherry. Hurraw! comes in a variety of flavors, from Green Tea to Grapefruit! I love how smooth the balm goes on, without leaving any residue. Makes your lips look & taste ultra yummy.
Mason Jars: I can't get enough of these simple, yet sophisticated jars lately. I loved the lentil soup mix my cousin made me for Christmas beautifully wrapped in a Mason Jar, they're perfect for storing nuts, flour or candy, and I've even been drinking my juices from them. They're eco-friendly, pretty and super easy to wash. A household must! As I continue to learn about holistic health through Integrative Nutrition, I'm planning on possibly selling some items as well. Hint: Mason Jars will be involved…stay tuned.
Collard Greens: We were given a huge bunch of collard greens in our last Boston Organics box, and I've been having lots of fun with them. Collard greens are packed with cancer-fighting antioxidants, cholesterol-reducing enzymes and offer a number of other health benefits. I've been enjoying adding them into my juices for an extra green kick, steaming them to eat alongside lean chicken or fish, and even sautéing them as I did last night with garlic and olive oil. They are also a great additive to vegetable or lentil soups!
What's something you can't get enough of this week?
XoXo,