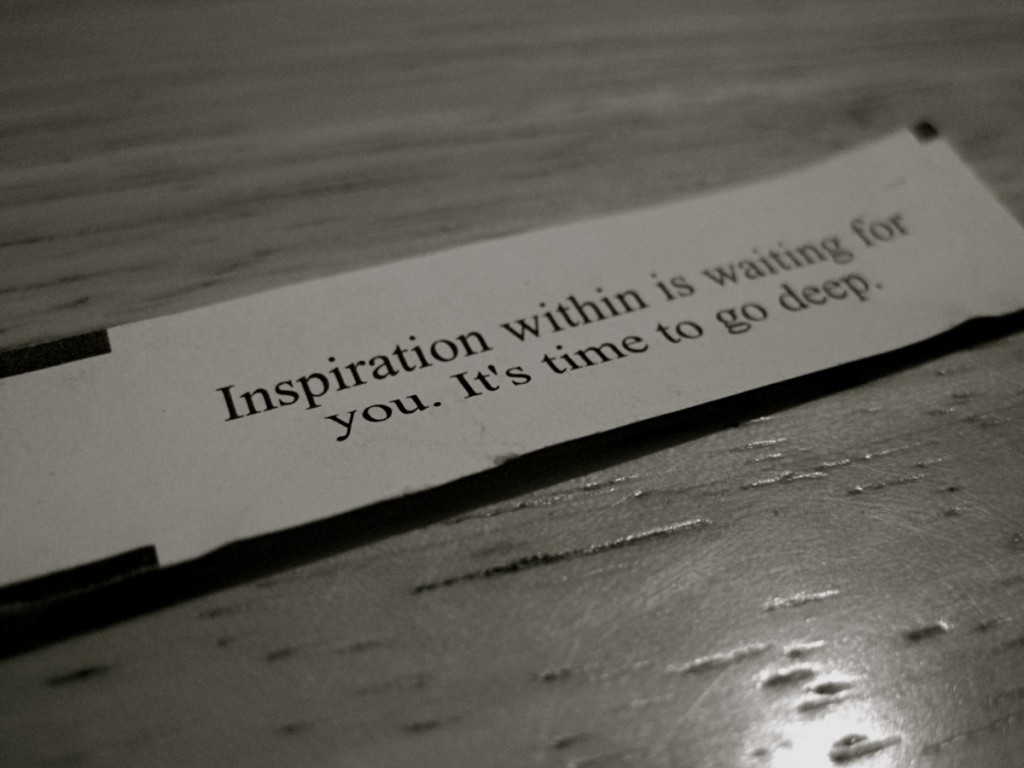 [via my fortune cookie from Billy Tse's last week]
I'm really not a fan of the actual fortune cookie (tastes like sweet cardboard to me), but I am always a sucker for the secret message within.
This particular fortune really stuck with me, as I have many ideas for my business rolling around my head at the moment. Each and every day, I feel even more inspired about everything I'm learning at IIN, my growing practice as a health counselor, and the wonderful people I meet along the way.
I am truly blessed to be living the life I want to be living for myself (rather than have to be living), even if that means taking some risks and not always being certain of the "what if?" But I guess that's all part of the journey, right?
If you're feeling inspired by a particular something or someone, then by all means go out and live that inspiration while it's on fire. What are you waiting for? As my fortune says, it's time to "go deep."