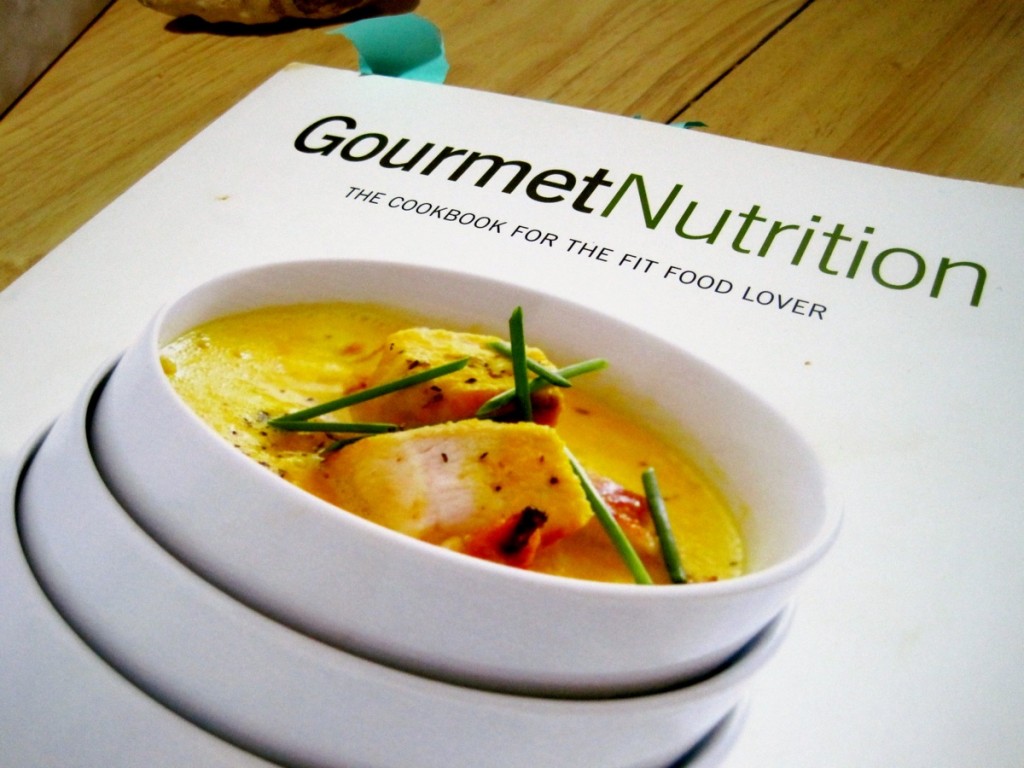 [Gourmet Nutrition: The Cookbook for the Fit Food Lover]
It's no secret that I enjoy writing and blogging, but just as much as I'm a sucker for pen & paper (and the keyboard), I'm just as much as a sucker for reading.
And I'm not talking about reading blogs or the latest celebrity fashion advice found in InStyle.com. While I do appreciate my fair share of those kinds or reads, I've always been more of a flip-through-the-pages, fresh-from-the-press kind of girl.
I love snuggling up with a cup of soothing chamomile tea with raw honey and a good book in those last minutes before bed. It puts your mind and body at ease, letting you escape to a different place for a little while, a place that doesn't include worries, thoughts, text messages or tweets. A place of calm.
Lately, I've been purchasing a plethora of wellness related books, mostly do to my studies at Institute for Integrative Nutrition and recent launch of my health coaching business Zesty Living. While learning new information every day about health, wellness and nutrition, I also like to keep up-to-date on the latest finds by reading books, studies, and lengthy articles.
Here's what's my book shelf right now:
1. Superfoods: The Food and Medicine of the Future by David Wolfe (This raw foods guru takes you on a journey through powerful superfoods like gogi berries and cacao.)
2. The Ultra Mind Solution by Mark Hyman (Packed with information regarding the incredible healing powers of food, specifically ways to overcome anxiety and depression while boosting your brain power)
3. Gourmet Nutrition by Dr. John M. Berardi, Michael Williams & Kristina Andrew (More so a recipe book than an actual book, but brilliant nonetheless! I can't put this book down; it includes beautiful pictures and recipes for the active soul from Curry Lentil Chicken Soup to Fruity Cashew Quinoa.)
4. Food Energetics by Steve Gagne (An in depth look at the way food effects our emotions and energy. I especially love this book as I've come to really enjoy my lectures on food and mood, and hope to continue my knowledge in this area/ continue to incorporate my findings into my health coaching sessions)
5. 3-Season Diet by John Douillard (A great take on seasonal eating, understanding your personal dosha, and reaching your ideal weight by Ayurveda expert John Douillard)
More healthy reads to come! Have a wonderful evening, and do yourself a favor: pour yourself a cup of herbal tea and head toward your bedroom. You know you want to…