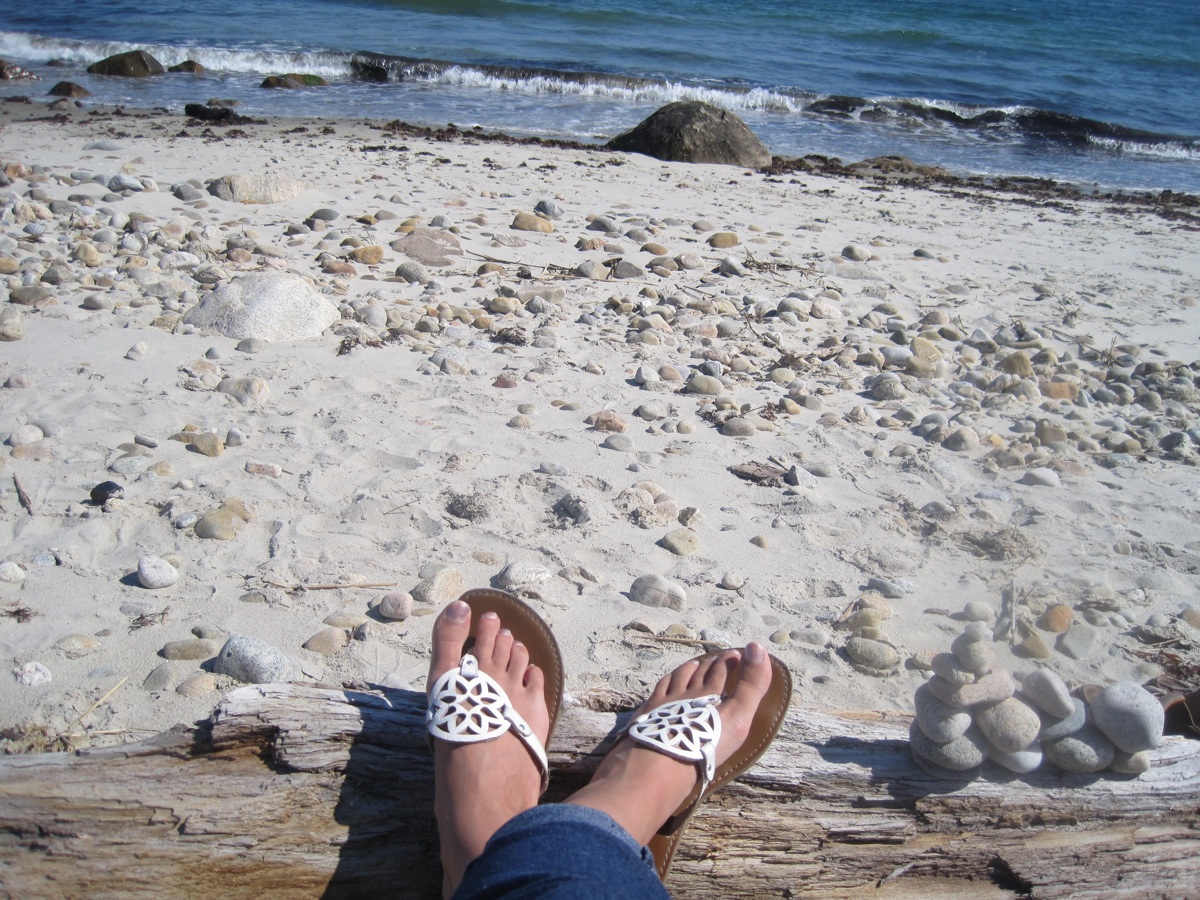 [Now is the time to stand up on your two feet and make things happen]
Good aftenoon chickies!  Sorry I haven't posted in quite some time, but I've been super busy living the life, which is what it's all about after all right? From working (and attending) some pretty amazing events like the Top Chef Tour of Boston and the Boston Organics Food Festival (recap on the blog coming soon!) to writing and publishing my little heart away, growing my business and planning my first workshop, I've been one busy lady.
Now that summer is just around the corner, I'm dedicating these next few months to making it happen. More specifically, that is putting my "wants", "needs" and dreams into effect.
Last night while at the Dave Mathews Band concert with The Boy, the lyrics to one of their new songs Gaucho really struck a chord with me:
"We gotta do much more than believe if we really wanna change things
We gotta do much more than believe if we wanna see the world change…
I know its hard to imagine
But we could do anything
Under the stars."

I know it's easier said than done, but what I took away from these meaningul words is that if you want something badly enough, you need to go out there and make it happen. No one ever accomplished their biggest dreams and aspirations by sitting in an office (or behind a computer) waiting, wishing and hoping. And I've also come to realize that complaining, stressing, or whining about a particular situation does no good either.
If you know me well or read my blog often, you can tell that I'm a woman of many wonderful ideas but that sometimes I struggle with following through and making it really happen. But now is the time to stop all that contemplating and thinking and just do it.
While I'm not ready to fully announce what's in store, some of my plans include starting a walking/running club for women in Boston featuring healthy snacks and weekly wellness meetings to build confidence, vent about life, and most importantly: laugh. I'm also taking part in an island yoga retreat series, where I'll be assisting my good friend and business partner Kelley in cooking holistic, nutritious meals for the group.
So what's a gal to do when she's not clear on her dreams, or simply needs a little push? How will I (and you too) go about getting exactly what you want effectively? Whether you're looking to make a big career change or have a personal goal of running a half marathon, here are my personal "words of wisdom" that have worked in the past:
1. Check in with yourself every now and then. Ask questions like, "Am I happy?" "Are there any changes I need to make?" "What do I want to change?" "What's holding me back?" "What am I missing?"
2. Once you're clear on exactly what's going on internally, it's time to Set some clear goals. Write down exactly what you want on a sheet of paper, and post it to your bulliten board. Or post some inspirational photos to your fridge of places, people you admire or even pictures of yourself at your happiest time. Better yet, create a vision board of all things you want in life and post it somewhere you'll see it every day to remind yourself what it is you're working toward.
Try not to be too vague about your goals, but rather create real landmarks that are easy to envision. For example, on my vision board you can see that I posted a picture of Natural Health magazine and wrote "Be published in a women's health magazine featuring an article on holistic health & wellness…a dream come true to have my own byline!" instead of just "Get published." And instead of writing, "Make more money," I wrote down exactly how much I want to be making and what I'd want to use that money for. "Have enough money to be able to treat myself to monthly massages, gym memberships, yoga retreats and other wellness activities"
3. Take Action. Vision boards and lists are a great way to visualize what it is you want, but it's up to you to make that happen. So get out there and take action! At Nutrition School, the teachers always remind us that we're not going to get any clients sitting behind a computer all day, or hiding inside. Rather we need to step outside our comfort zone, get outside and begin talking/networking/building relationships if we want things to start changing.
This has forced me to get outside and attend networking events, talk to people who are older or in higher positions than me whom I'd normally be too shy to do so, and build confidence in my work.
4. Give it Time. Learn to be patient, and understand that the greatest things in life don't transpire overnight. If we all got what we wanted as easy as that, we'd be a big bunch of bored women. Work hard at it, want it, and I can assure you it will happen for you.
In the meantime, pamper yourself with love. Take yoga classes, go on long, thought-provoking walks, meet up with friends who make you feel good inside. Little things like such can sometimes be just as important as the big things.
Alright, I'm out. About to go step away from my Mac and make it happen, reallllly happen.
XoXo,