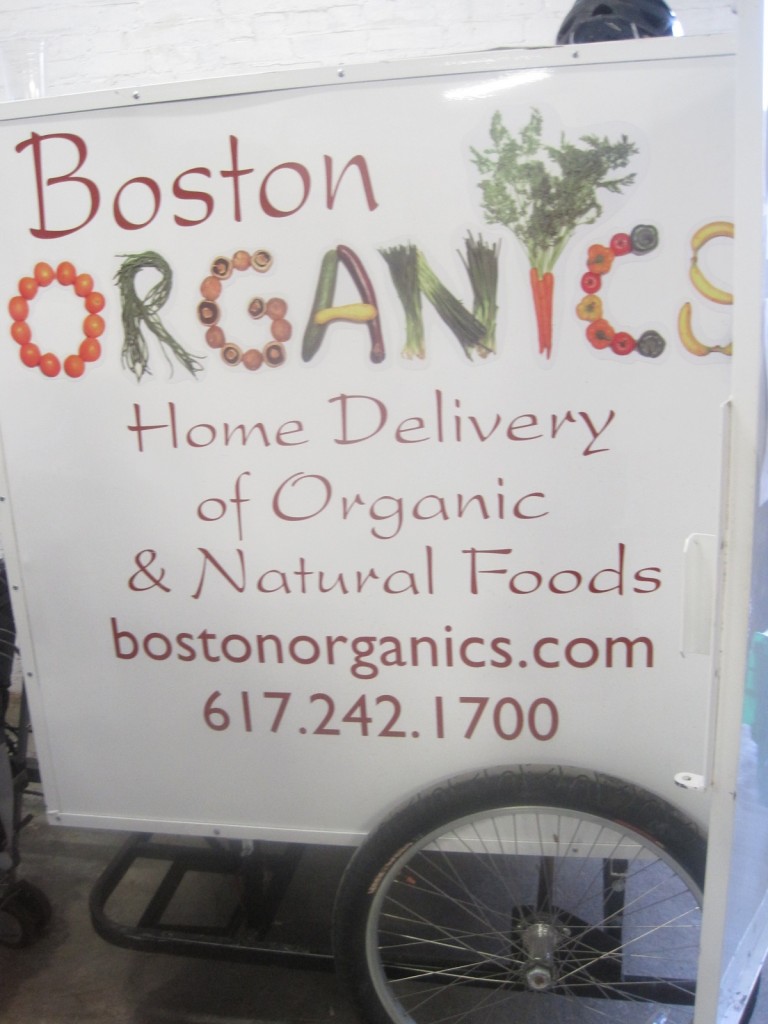 Last weekend I was lucky enough to attend the Boston Organics Food Festival in celebration of their 10-year anniversary delivering fresh, organic food to your doorstep. Even though it was pouring rain, my sister, a few friends and I bundled up in raincoats and made the 35-minute walk from the North End all the way to the company's warehouse in Charlestown, MA because we knew it'd be totally worth it.
If you've been reading my blog, you know that I'm a huge fan of buying fresh, organic produce as often as I can and that I myself am a loyal customer of Boston Organics (currently taking a break for the summertime) as it pretty much saved my life during the cold, winter months and beyond. I admire their dedication to making organic food more available, especially for folks like myself who live in areas where organic food isn't as common (particularly in the winter)…unless I want trek t 1.5 miles in the snow to Whole Foods.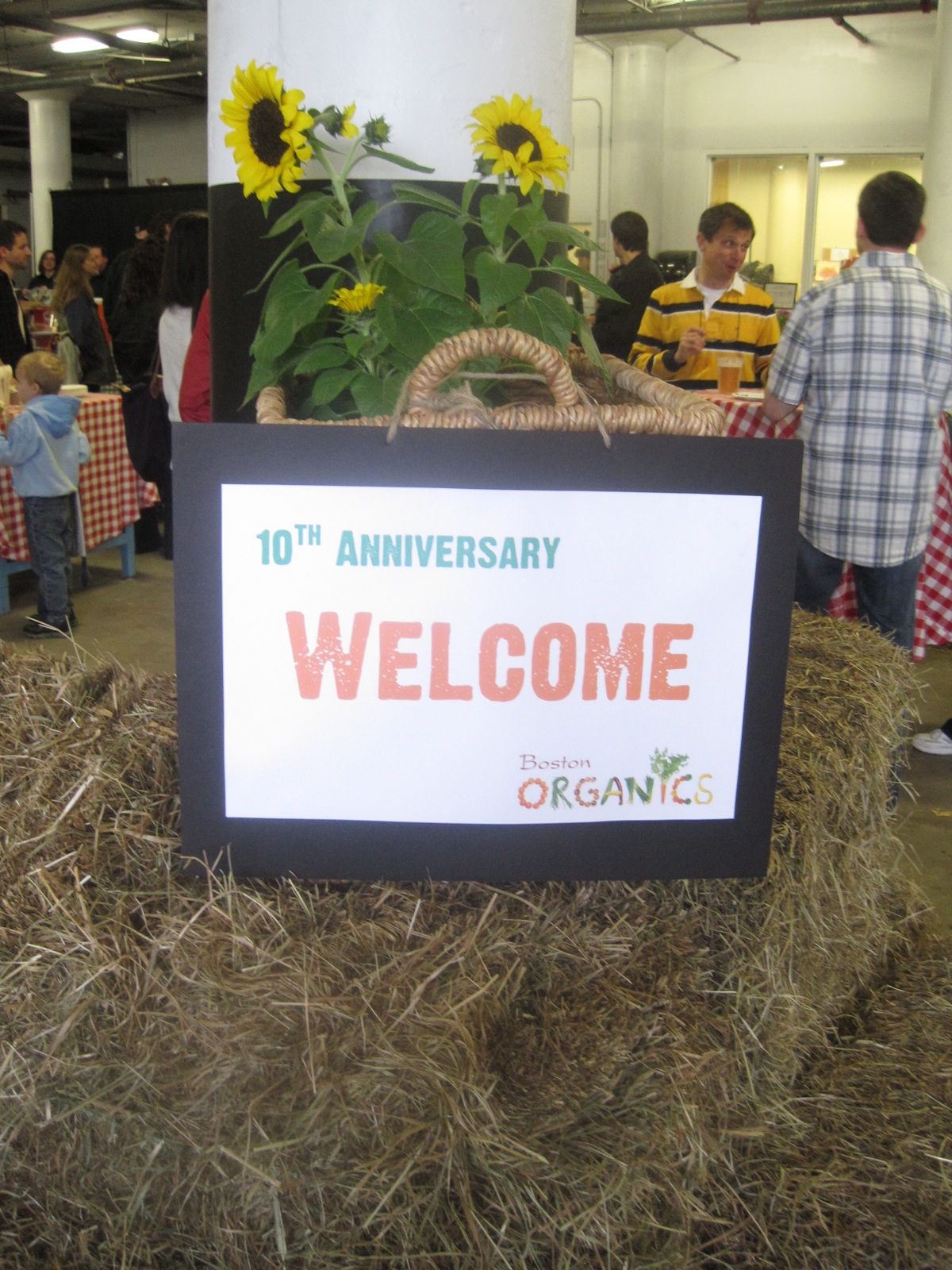 As we walked into the warehouse to sign in for the event, soggy feet, wet hair and all, we were greeted by the friendliest staff who immediately told us, "Grab a Plate!" When I looked at the endless spread of organic goodies that lined the room, I knew I was in for a treat.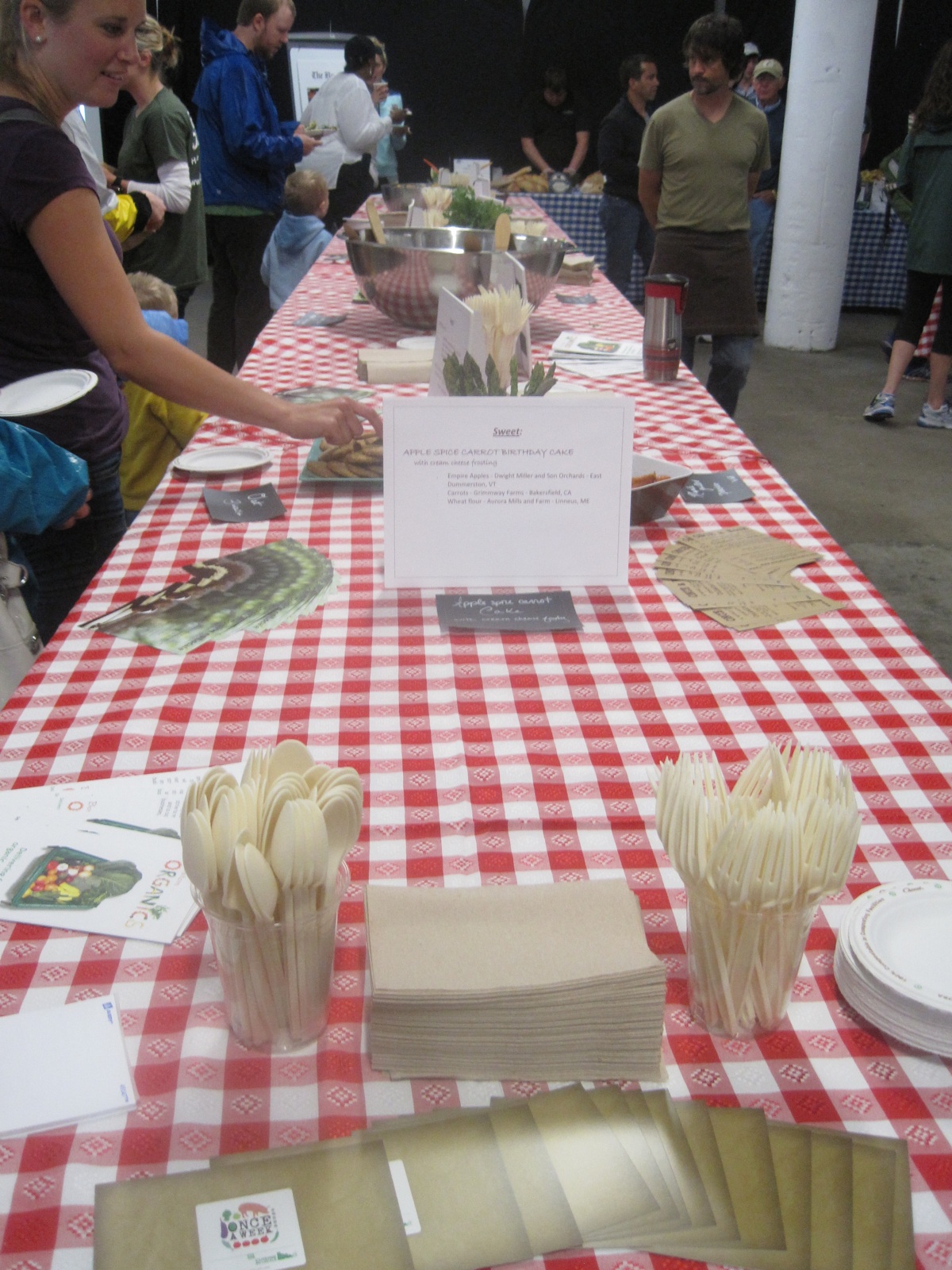 There was savory eats like green salad with apple cider & maple viagerette, black bean dip & chips, asparagus quiche (both crustless to accomadate gluten free eaters and with crust), fresh veggies with yogurt & and feta herb dip, veggie kebobs and my personal favorite: wheatberry & garbonzo bean pilaf.
And then there were the decadent sweets such as oat biscuits, maple grilled peaches, and the most rich, moist carrot cake I've ever tasted, that was local and organic mind you.
Not to mention the feta samples from Neighborly Farms of Vermont, delicious homamde bread from The Nashoba Brook Bakery (the Harvest bread was to-die-for!), tortilla chips from Number 9, and chocolates from the one and only Taza Chocolate.
And then there were drinks: local brews, organic coffee from Equal Exchange, peppermint iced tea, and lemonade.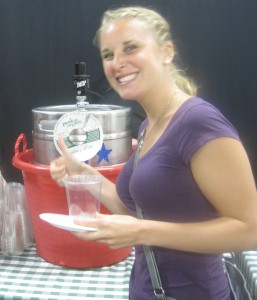 [my sister in line for a peak organic brew!]
Most of the food was prepared by the fabulous company Cuisine En Locale, a team of savvy chefs who provide personal cooking services to the Cambridge/Boston area. I was able to chat with one of their team members Ken who is also an avid fisherman! I could have talked with him for ages about one of my favorite topics: high quality, wholesome food.
Later in the afternoon, I was able to meet the founder of Boston Organics, Jeff Barry, who couldn't have been more friendly! This man truly is dedicated to his customers, as was evident by his thoughtful speech and more-than-generous event.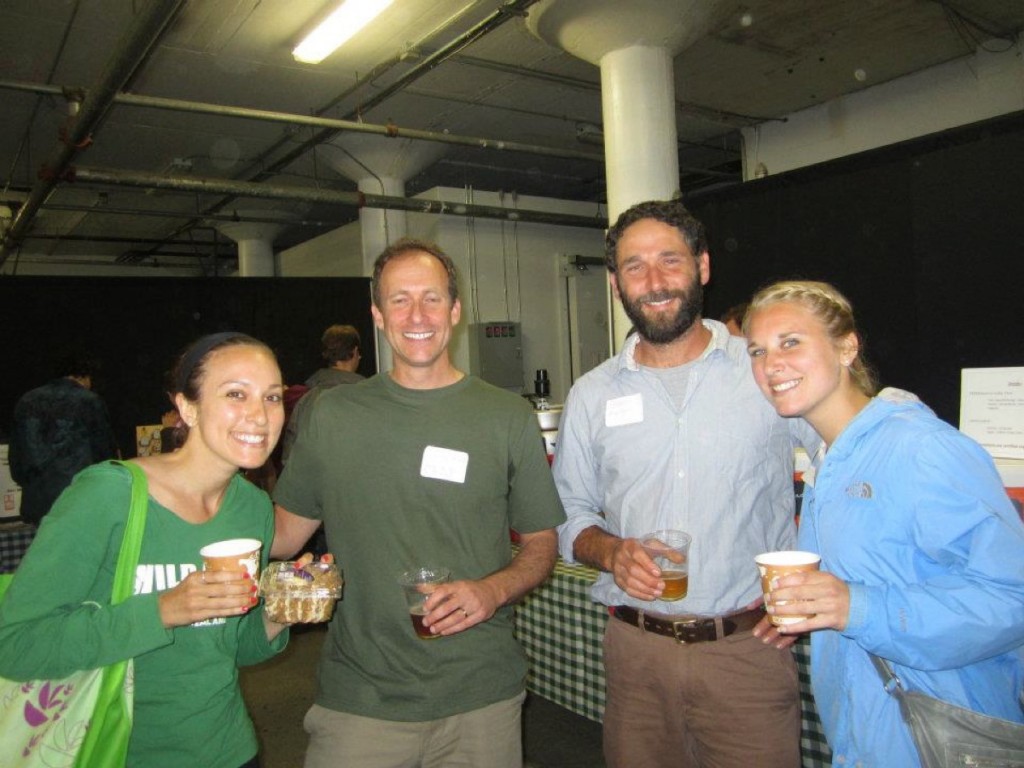 [me, Jeff, one of the local vendors, & my sister Krista!]
Other event highlights? The company made a significant effort to keep the entire event green by recycling, using eco-friendly cutlery, and even the band that was playing was running off green energy!
Needless to say, we all had a wonderful time, and left with a smile on our faces and a bagful of organic apples and bananas that were free for the taking!
Thank you Boston Organics for a fun-filled, delicious rainy day!
XoXo,