Good afternoon lovely ladies! I hope everyone is having a wonderful week so far. Lately, I've been feeling wonderful inside and out, mostly due to these three little new habits of mine:
Going to bed earlier (and waking up earlier) which makes morning workouts that much easier and more powerful!
Getting back into running. I start training for the Newport Half Marathon this week! I can't believe this will be my third half…boy does time fly by. I'm torn between using Hal Higdon's Novice 2 or Intermediate training program, which mixes in Speedwork.

Shutting down completely (no phone, no iPod, no computer, no TV) an hour before bed for some pleasure reading. Currently I'm reading Bright Side Up: 100 Ways to Be Happier Right Now by Amy Spencer.
On other notes, my business Zesty Living will be hosting a workshop on craving control next Thursday, July 26th from 5:30-7 pm. at Oficio on Newbury Street, Boston MA. You may read the details below & register here. I am running a promo from now until Friday at 5:30 p.m.! Simply enter promo code summerfun50 for 50% off your tickets.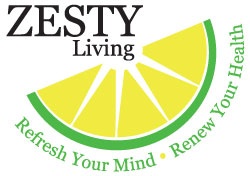 Event Details
Are you a stress eater who craves things like salty french fries and cheesy pizza? Or maybe you're the type who absolutely needs to have a bowl of ice cream or a bar of chocolate after dinner?
No matter what type of food you crave, there's usually a deeper meaning behind those cravings.
Join Rachel Chemerynski, Health Coach and founder of Zesty Living, for an interactive workshop that'll help you understand the underlying causes of your cravings and little tricks to prevent overeating and emotional eating that often go hand in hand.
During the workshop, Rachel will teach you how to deconstruct those cravings, asking your body, "What do I want and why?"
Get ready for a great conversation, Q & A, and lots of laughs with a group of like-minded ladies!
Each attendee will be provided with a healthy goodie bag to go home with at the end.
Register now or learn more: http://getrealaboutcravings.eventbrite.com/