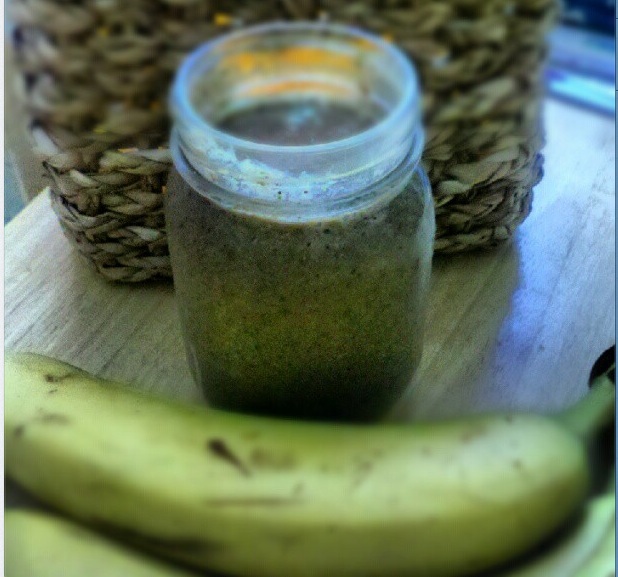 [taken via Instagram]
This breakfast smoothie is perfect during a cleanse, a hot summer day, or anytime you need to cool down and clean up your diet. Start the day right with a generous serving of vegetables, fruit, and TLC!
about 1/2 c. coconut milk, unflavored
1/2 banana
5 baby carrots
generous handful of kale
generous handful of mixed collard greens & spinach (choose one if you don't have both)
1/4 c. frozen wild blueberries
1/2 c. frozen berries mixture (mine had cherries, blueberries, raspberries and blackberries)
1/8 c. frozen strawberries
1 celery stalk
about 5 cucumber slices (or the equivalent of half a baby cucumber)
1/2 TB flaxseed
~Blend together in a powerful blender and serve immediately. Dust with cinnamon if desired!