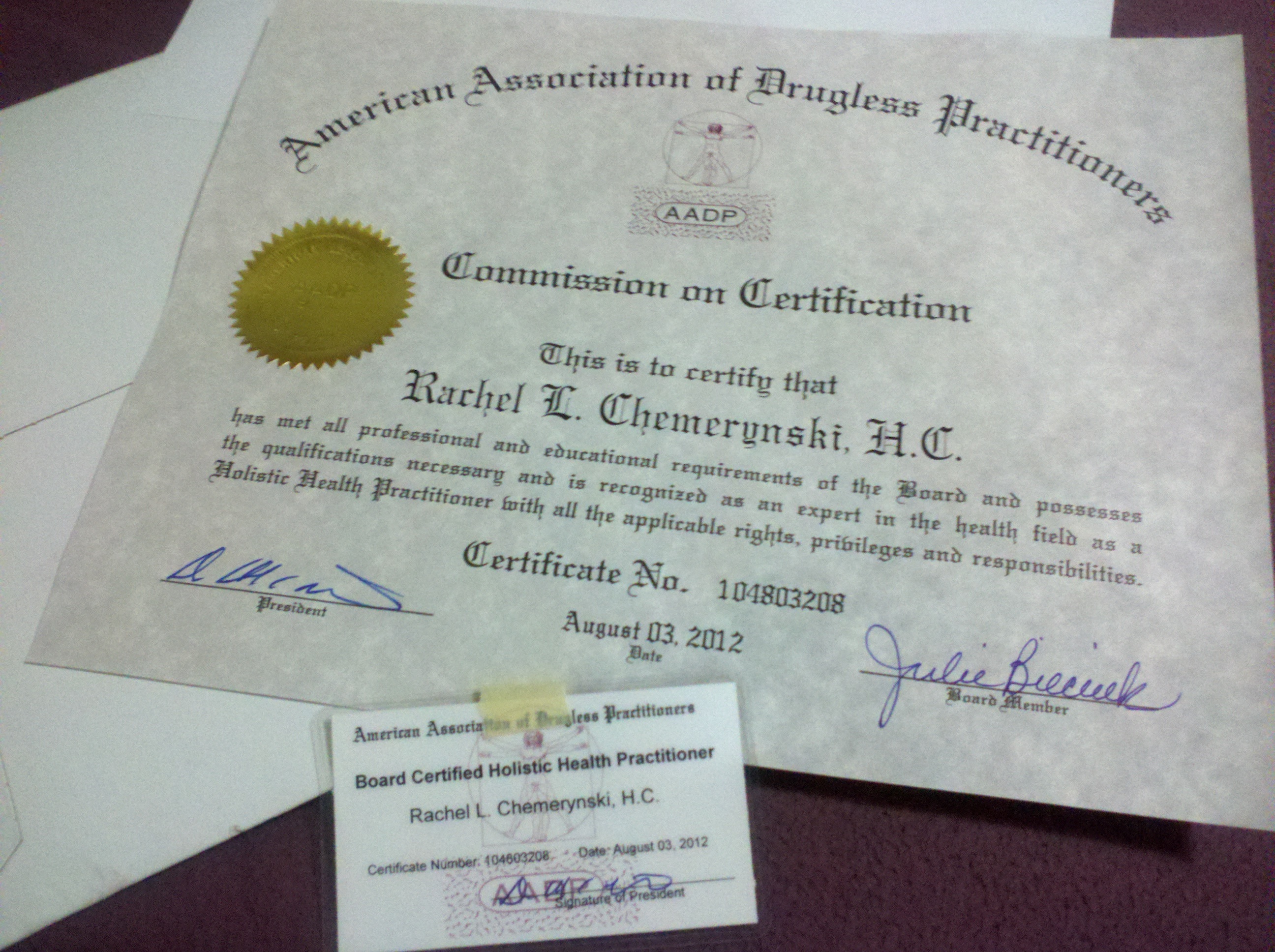 This week, I received a special package in the mail: my certificate from the American Association of Drugless Practitioners that states that I've met the requirements to be a Certified Health Practitioner. Yes, I am finally officially official, and boy does it feel good. It seems like just yesterday that I enrolled at the Institute for Integrative Nutrition to begin my journey to become a health coach, and now I'm finally there.
Here are some highlights from the year:
September 2011: I began my classes at IIN, and became amazed by the weekly lectures. I also attended IIN's Fall conference, where I met a group of like-minded students and inspiring speakers like Deepak Chopra and founder Joshua Rosenthal himself. I also shared my first "I love you" with The Boy, something neither of us had ever said to anyone before.
October 2011: I completed my second half marathon in Newport, RI, which I will also be taking part in this year. I felt strong, powerful and inspired, and also broke my PR by five minutes!
November 2011: I celebrated one year with The Boy in the lovely Waterville Valley, NH. Everything was perfect, and I couldn't be more happy.
December 2011: I fell more deeply in love with core fusion classes at Exhale Spa, and celebrated the holidays surrounded by friends, family and loved ones.
January 2012: I took a mini trip to Fisher's Island to visit the grandparents, relax and "unplug." It was pure bliss.
February 2012: I signed on my first client. My dreams are starting to become a reality!
March 2012: I signed on two new clients in two weeks. Things are really picking up.
April 2012: I hosted a mini Open House for my business at my mom's hair salon in Connecticut.
May 2012: My article written for Milkshake, LLC on the Green PolkaDot Box was published in the Huffington Post. This was a huge accomplishment for me, as I went to college for journalism and have always taken great pride in my writing. I was also accepted as a FitFluential Ambassador, an outlet for me to continue to share my passion for healthy living. Seriously, what a month!
June 2012: I quit my part time job at the spa to focus more on growing my business, freelance writing and networking. It was a bold risk, but I knew it'd be worth it. I also hosted my very first wellness workshop, "Get Real (About Food)."
July 2012: I turned 25, a quarter century that is. This was a big year for me, as I have many goals for myself at 25, including becoming financially stable and growing my business.
August 2012: I received my certificate as a Certified Health Practitioner in the mail, and could not be more proud of myself. I think it's safe to say I've finally found my calling!
And there you have it. A year in the life of a health coach in training. I can honestly say that this had been the best year in my life including my relationship, career and personal life. If you're interested in learning more about my education at IIN, feel free to email me at any time, comment or head on over to their website to learn more.