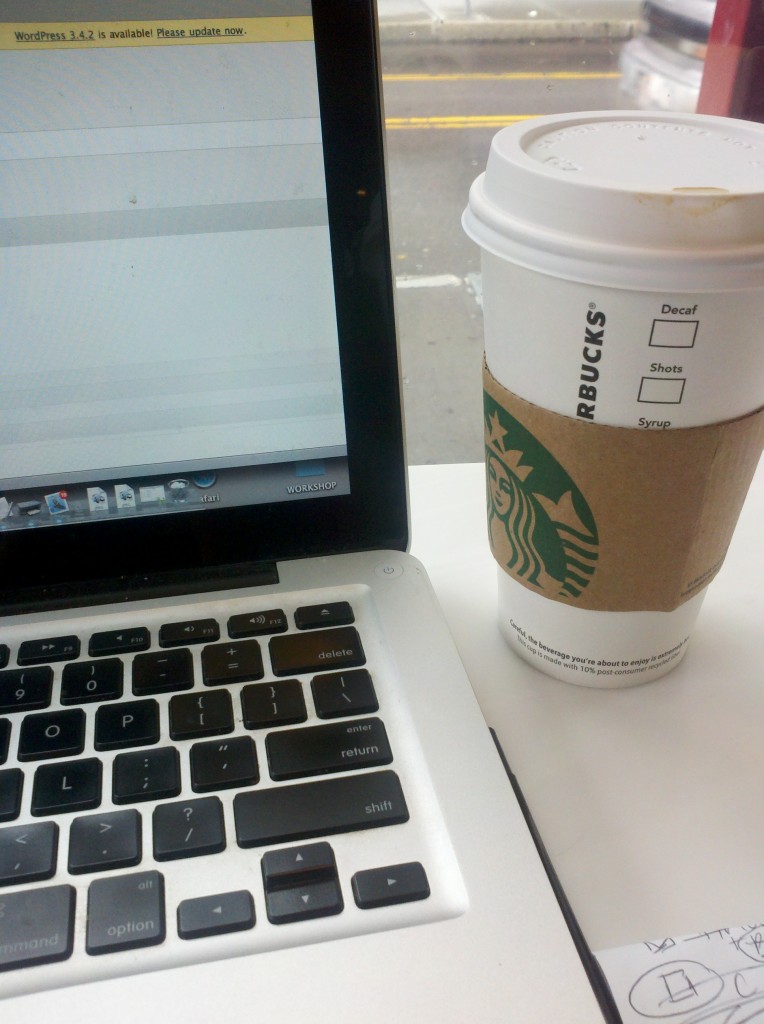 Happy Friday ladies! As I sit here finishing up some work in Starbucks, many thoughts are flowing through my head. I'm not sure you know this about me, but I am always thinking. I mean always, always. What can I say? I'm a girl of many (sometimes crazy) ideas. Here's what's going through my mind on this rainy Friday afternoon:
-There is a older man sitting next to me at Starbucks who has been writing on a napkin for the past hour. When I glanced over (I swear I'm not nosy) I saw that both sides of the napkin are completely covered with teeny-tiny scribbled handwriting. The hopeless romantic inside me likes to think he is writing a love letter to a long lost woman from his past.
-This grande medium roast with one pump of pumpkin may just be the perfect pick-me-up for a rainy, dreary day
-What if our dreams could be recorded and transformed into movies? Seriously, between my boyfriend and I, I think we'd be famous. But then again, would we really want to replay some of those dreams?
-There's only two (plus some) months left until Christmas. When is it too early to watch Love Actually and The Holiday?
–I am running the Newport Half this weekend (eek!) Will I break my PR? Will I break my PR? Will I break my PR?
-I have 5,159 emails in my Gmail inbox. Will that number ever read 0? Now that'd be the day…
-I have been accepted on a Fitfluential campaign for Yurbuds. Please, please, PRETTY PLEASE come today in time for my half. I am so sick of the ones I have that continuously fall out of my ears every time I sweat/turn a corner/the wind blows.
-I want sushi. Like now.
Happy weekend-ing friends!