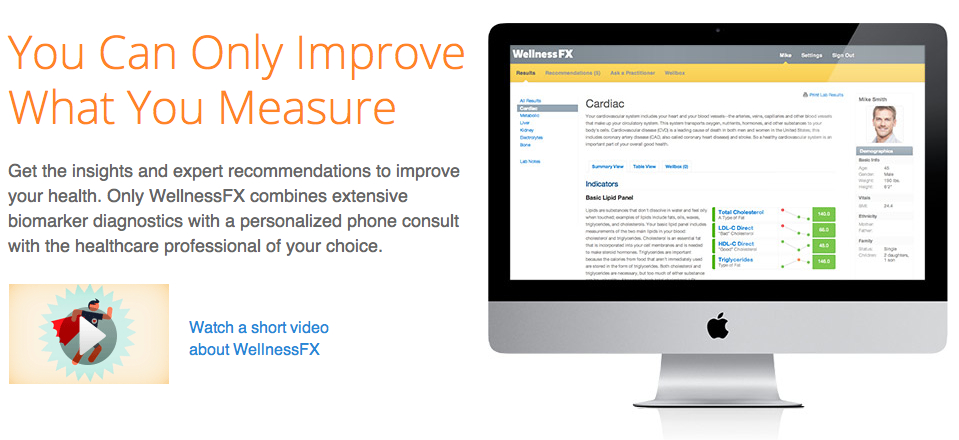 ["You Can Only Improve What You Measure"]
WellnessFX: What It's All About
As you all know, I try to maintain a healthy lifestyle, both taking care of myself on the inside and out. I've always been a firm believer that what's going on inside is just as (or even more) important than what's happening on the outside. That's why many people are sick or facing health roadblocks and may not even know it because they feel perfectly "fine," or at least what they think is "fine."
When I was introduced to WellnessFX, a web-based platform designed to produce deep insights into the state of your health all through a blood test, I knew it was up my alley. Who knew you could learn so much about what's going on inside your body all through a few drops of blood? Pretty interesting, huh?
The Prep Work
First, I visited the WellnessFX website (which couldn't be easier to navigate) and signed up for their Baseline Package. This option included:
A blood draw at a lab near you
20-minute health consultation with practitioner of choice
Personalized lab results loaded into your WellnessFX dashboard
Satisfaction guaranteed (now that's service with a smile!)
Since WellnessFX wasn't in MA at the time (it now is!), I decided to make my appointment in CT, where I grew up. After all, I was due for a nice visit with my family anyway, and luckily the commute from Boston to my home town isn't that bad at all.
After I made the appointment, I filled in my WellnessFX profile, entering my weight, health concerns, family history, current supplements I'm taking, and general wellness facts. I then received a confirmation, and eagerly waited for my appointment.
The Blood Draw
I was informed to fast for at least 12 hours before my appointment, so I loaded up on sushi with the family the night before and stopped eating before 9 p.m. (since my blood draw was scheduled for 9 a.m. the next day). I also avoided alcohol and exercise for the 24 hours before my blood draw, since they can alter the results.
On the morning of my blood draw, I woke up bright and early to head to the LabCorp lab center.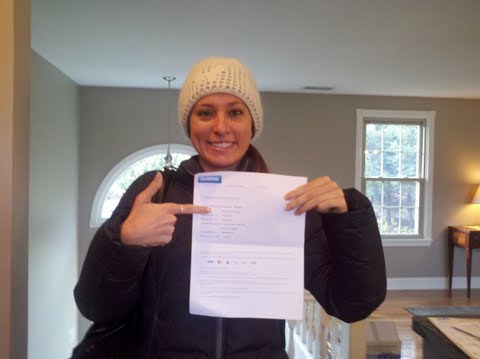 [Off I go with my confirmation form in hand!]
I had expected to be held up in the waiting area for some time like I'm used to at the doctor's office, but was pleasantly surprised when the woman took me 5 minutes before my scheduled appointment. The lab specialist couldn't be sweeter, as we chatted about life to take my mind off the fact that she was drawing my blood. I was in and out in the matter of minutes, one of the most pain-free, convenient medical experiences of my life.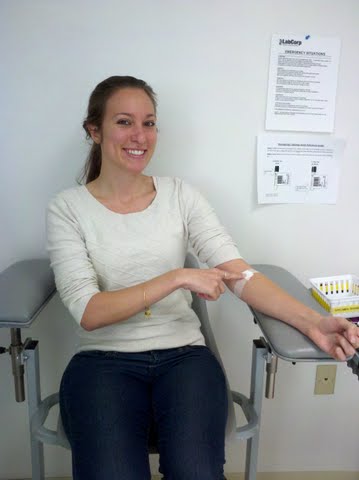 [Happy as a clam!]
I kept my bandage on throughout the afternoon, even during my shopping spree, and then removed it at the end of the day with not even a mark left on my arm!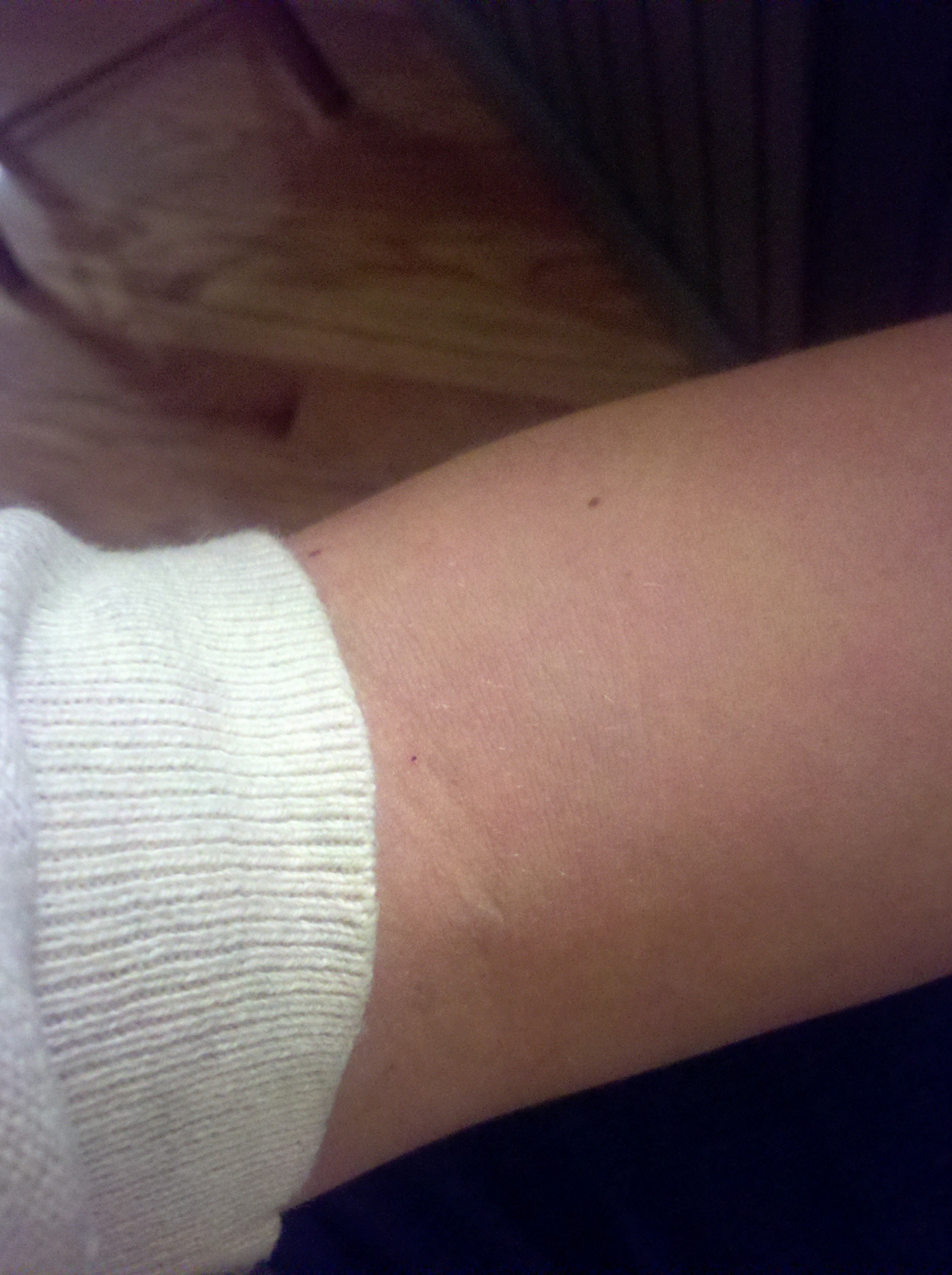 [Who said blood draws were scary?]
The Results
My results arrived only three days after my appointment, so I anxiously logged onto my WellnessFX dashboard to see! I loved how easy the team at WellnessFX made it to understand the results, breaking them down into different sections (Liver, Electrolytes, etc) and color-coding (Green for Low-Risk, Orange for Moderate-Risk and Red for High-Risk).
[Super pumped about my incredible Cholesterol levels, especially considering high cholesterol runs in my family]
Luckily, most of my profile was green (yay for health!), however I did have a couple orange and reds thrown in there which definitely caught my attention. I was especially worried about my thyroid, as my TSH (Thyroid Stimulating Hormone) was high, signifying the potential for an under-active thyroid i.e. hypothyroidism. Apparently, the less active your thyroid, the higher your TSH will be. Since my mom has had issues with her thyroid in the past (hyperthyroidism) I thought I was doomed.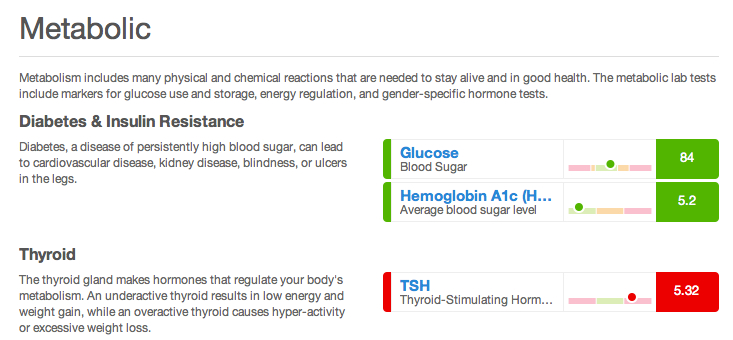 [Uh oh…I'm in the red zone…]
I was also a little concerned about the higher amount of CO2 in my blood. What does that mean? Am I dying?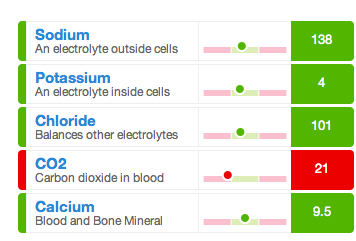 If you haven't noticed yet, I am a bit of a hypochondriac. However, I decided to quit the worrying, and wait until I spoke with the practitioner who could better explain the results.
My Consultation
After I received my test results, I scheduled an appointment with a wellness practitioner. There were about a dozen of practitioners that I could choose from, but I decided to go with Sarah Brett, RD, LD due to her expertise in functional medicine and natural health. I am not really a fan of medications, and try to go the natural way as much as I can (i.e. diet, supplementations, etc).
I loved that I didn't have to go in for my 20-minute appointment, as it was scheduled over the phone. Therefore, I could follow along from the comfort of my own laptop!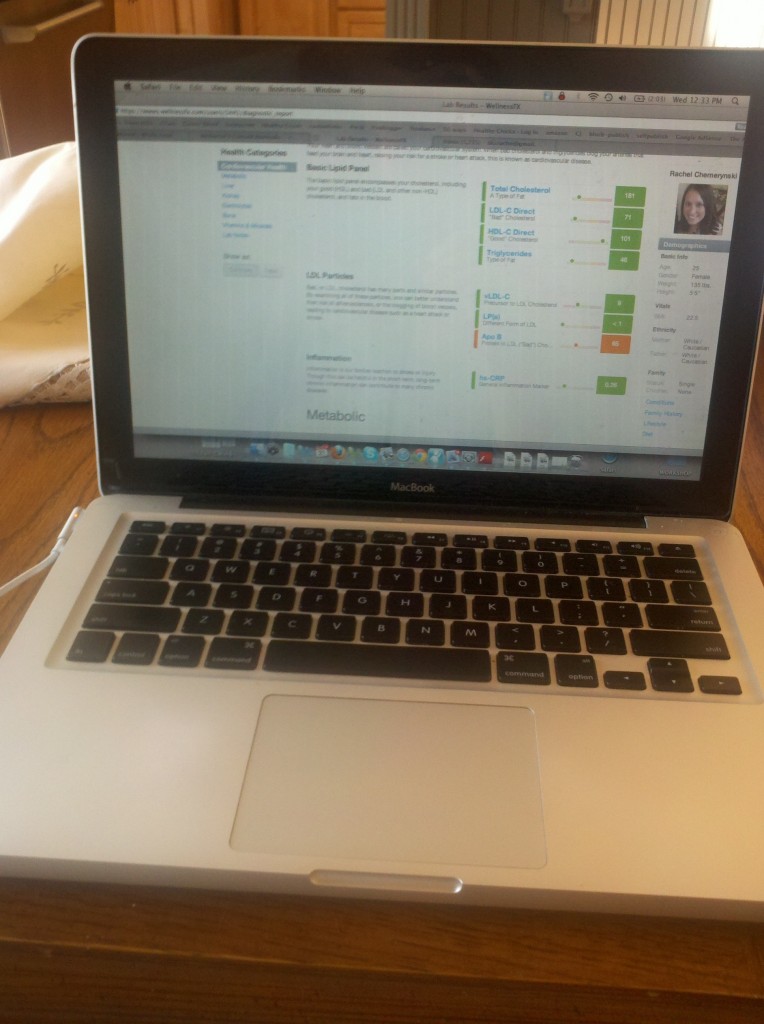 Sarah was wonderful, and super knowledgeable about supplements, diet, and health in general. At the beginning she asked if there was anything in particular I was concerned about (which I told her my thyroid and CO2) and I felt completely comfortable throughout our entire discussion.
She informed me that I did not need to take any notes, as she would send me a full set of recommendations and notes after the talk. So instead, I simply listened and absorbed the information!
First of all, she made me feel so much better about my TSH level, explaining that I was just a pinch over the normal range and that often times a thyroid test should be done twice for accurate results. For example, if I eat a lot of kale (which I do) or soy foods, the numbers could be off. That may explain why mine was a bit higher. She told me to re-check again if I'd like in a few months, but to not worry about it. Also, if it were really an issue, there are many natural solutions, such as decreasing certain foods (anything in the cabbage family like brussels sprouts) and increasing foods with Vitamin A like sweet potatoes, carrots and liver. Since I don't have any other symptoms of hypothyroidism (like weight gain, extreme fatigue and constipation) I am not going to fret too much about this.
*Update: Since then my TSH has gone down to a 3.19, and is now up to a 4.5, so it's become quite a concern especially since I want to start a family soon. It's still better than the initial 5.32, but not optimal*
As for the CO2 in my blood, Sarah explained that this can be from frequent exercise, which is likely the case in my situation, and not too worry since it is just right above the normal range. Another "red flag" was the slightly elevated Apo B, that is the amount of protein in your LDL ("bad") cholesterol. This attaches itself to LDL cholesterol molecules, having the potential to cause plaque buildup. Luckily my cholesterol numbers were impeccable, but it's still something to keep an eye on. Thankfully, this can all be treated with diet, particularly increasing my Omega3s through a fish oil supplement, ground flax, cold water fish and walnuts, all foods I love anyway! I've been meaning to be more diligent about my fish oil supplement, so I will certainly get back on that as well.
Sarah also suggested I take 5,000 IU of Vitamin D3 a day, which I already bought a while back and will begin taking ASAP. It is very common for those living in the North East to be deficient in Vitamin D, but mine was extremely low (only 23.6) which posed more of a concern. Luckily, these numbers can quickly improve through supplementation, since Vitamin D is very hard to get from diet alone.
At the end of our conversation, Sarah told me that my lab results were very impressive, and that she often sees women in their mid-20s with some major health issues. This made me feel great about everything I do to take care of myself, through eating a wholesome, well-rounded diet to exercising and remembering to breathe. As a Certified Health Coach, I take my health pretty seriously and try to set a good example for others!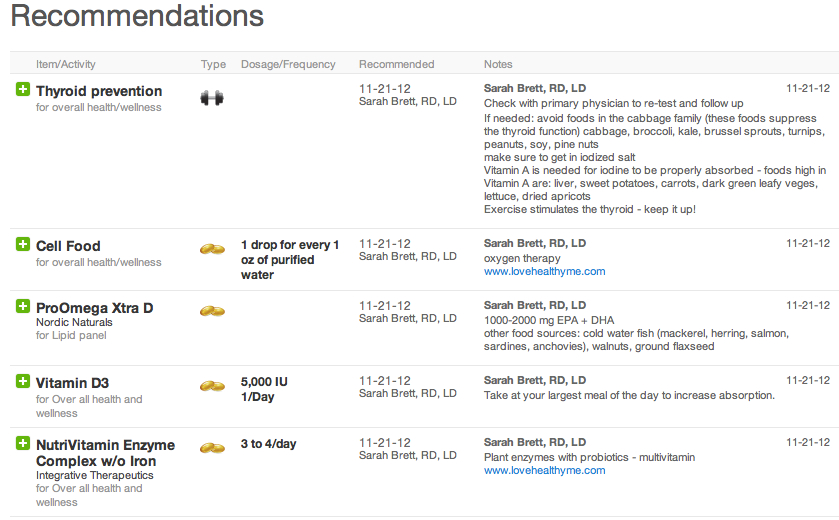 [click to see an enlarged image of my recommendations and notes]
Overall, my experience with WellnessFX absolutely exceeded my expectations! I feel so much better about what's going on inside my body, and am eager to see how I feel once I start following some of the recommendations, particularly taking a good-quality D3 vitamin and increasing my Omega3s. I would recommend WellnessFX to anyone who's like to get some deeper insights into their health. After all, numbers don't lie so you know these results are backed by pure honest answers.
Note: Since my original blood draw, I've ordered  a Full Thyroid Panel, which I recently got the results for. I'll be writing about my updates soon! You can check out their current packages here.
Have you ever had a complex blood draw? What area of your health are you most concerned about? Would you be interested in something like WellnessFX for yourself?
Note: FitFluential LLC compensated me for this Campaign. All opinions are my own.