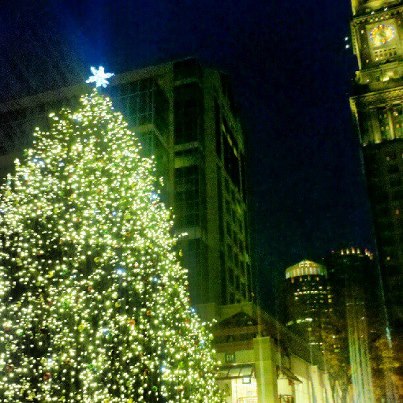 It's officially Christmas season in Boston. Faneuil Hall is decked out with their giant Christmas tree, streets are filled with holiday cheer and all the malls are dressed up for the holidays. Besides the fact that it's in the high 50s today, it's beginning to look a lot like Christmas.
This is always my favorite time of the year, mostly because of spending time with family and loved ones. After all, that's what Christmas is all about to me: love & cheer. Of course, I enjoy watching Fox Family's 25 Days of Christmas and playing holiday tunes, but it's that feeling that really gets me.
In honor of the holidays, I whipped up this delicious Red, White & Green Salad for lunch the other day.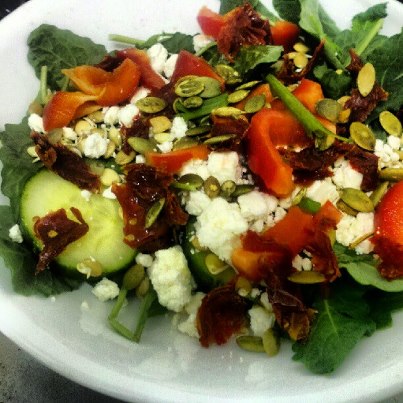 In the mix:
baby kale
red pepper
cucumber
green onions
feta cheese
sun-dried tomatoes
pumpkin seeds
olive oil
lemon juice
salt & pepper
Happy December! What's your favorite thing about the holiday season? P.S. This is the last week to sign up for my Healthy Holiday Crash Course!