As I've mentioned before here on Healthy Chicks (and as I'm sure you can tell by the badge on the right), I am a proud FitFluential Ambassador. If you haven't checked out the FitFluential community before, which was founded by Fitness Rockstar Kelly Olexa, I strongly suggest you do so over here.
While FitFluential is packed with an amazing group of like-minded enthusiasts sharing their passion for wellness every hour on the hour, today I wanted to share with you what "FitFluential" means to me. More specifically, my very own definition of living a "healthy lifestyle."
Discovering an Exercise Routine that Makes you Shine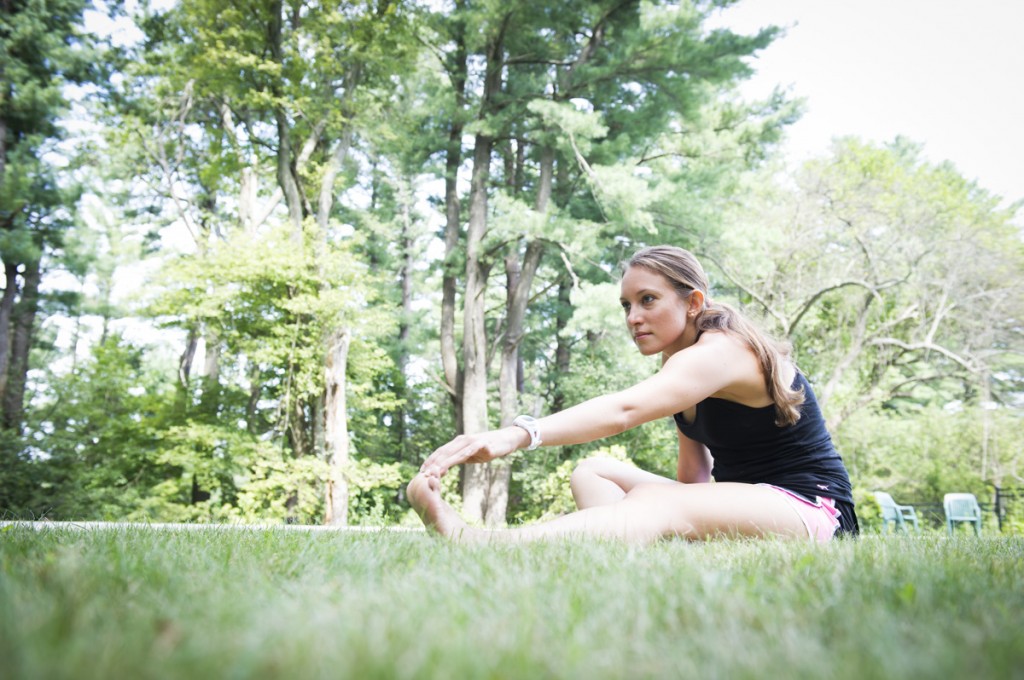 [Move100 Campaign; Photo Cred: Move100.org]
Just like there is no Perfect Man for every woman, there is no perfect exercise that works for everyone. In fact, I don't believe in rules or perfection at all.
Some live for CrossFit and Pilates, while others feel their best by doing yoga and running. Some spin 6 days a week, while others enjoy being one with nature and going for long hikes with loved ones.
The point is, it's not going to work for you unless you enjoy it. Find the exercises that make you shine, and run with it. What gives you a natural high? What makes you feel strong and confident about your body? What moves you?
Remember this can change, as we go through phases throughout our lives. Currently, I'm into yoga (for inner peace and serenity), running (for clarity & sweat) and circuit training (for strength). However, I wouldn't reccomend this routine for everyone as THE. BEST. EVER. There is no best. Do you. This right here is one of the many reasons I love the FitFluential community so much: everyone brings something different to the table.
Also, be sure to take risks by trying new classes and different types of exercise, as you may surprise yourself. This morning I took a hot yoga class with a friend at Prana Power Yoga in Central Square and haven't felt such a sense of bliss in a long time. In the past year, I've completed my THIRD half marathon (I can't believe I'm saying that), PR'd my 5K by over a minute, and took part in the Move100 Initiative.
Setting intentions for yourself is really helpful in reaching your fitness goals as you are doing it for YOU and no one else. Attempt to let go of competition and comparison and challenge yourself. It's much more fun that way!
Fueling Your Body With Food That Makes You Feel Your Best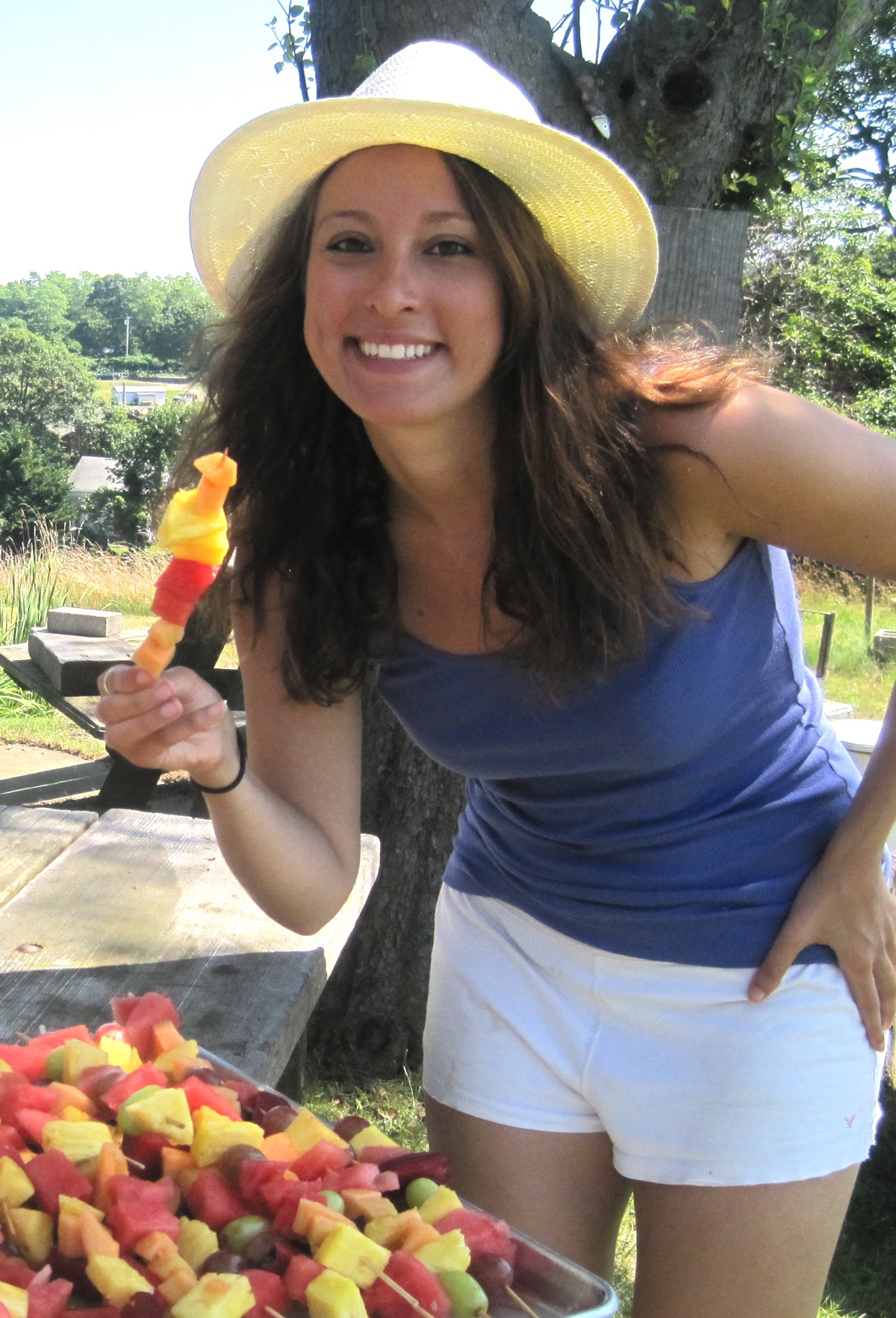 Just like my viewpoint on exercise, I feel the same way about how we eat. One diet doesn't work for everyone! Remember that. While your best friend may do well on a strictly vegan diet, you may thrive on good-quality, organic grass-fed meats. While some may be able to devour the bread bowl like it's no tomorrow, others (like myself) may have difficulty digesting gluten in large amounts.
While we're on this topic, I don't even like the word diet in the first place. To me, healthy living is a lifestyle and something that's a part of your life 365 days of the year. So you over-indulged in pizza last night or your weight went up two pounds on the scale. When you're living a healthy lifestyle, those little "slips" start to not matter as much.
In fact, I am so passionate about helping other women overcome a diet-obsessed lifestyle, that I've created a unique wellness program for exactly that. I've been in there, that place where the scale rules your life, where you stay in from social outings with friends out of fear of the menu, where food is scary and overwhelming. And let me tell you, there is not fun.
In the past few years, I've never been in a happier place with myself and my body. And it all started when I stopped dieting and starting living, when I stopped buying fat-free, cardboard tasting, diet-everthing and started eating real food, when I stopped fearing food and began to fall in love with it.
For me, eating well means filling my plates with clean food, local and organic as much as possible but not ALL THE TIME. It means eating a plant-heavy diet (lotsa greens!) with loads of colorful fruits, good quality grains, fish and occasional organic chicken. It means having fun, and not being afraid to make mistakes, in the kitchen! It means recognizing the foods that make me feel crappy (too much gluten, fried food, etc) and loading up on the foods that make me feel fantastic (sauteed greens, quinoa bowls, green smoothies in the Vitamix, homemade soups, sushi + fish).
And of course, there are nights where I drink one too many glasses of red wine or indulge in a little too many cheese & crackers, but that's OK. Be realistic about it and ask yourself "How Do I feel?"
Communicating + Collaborating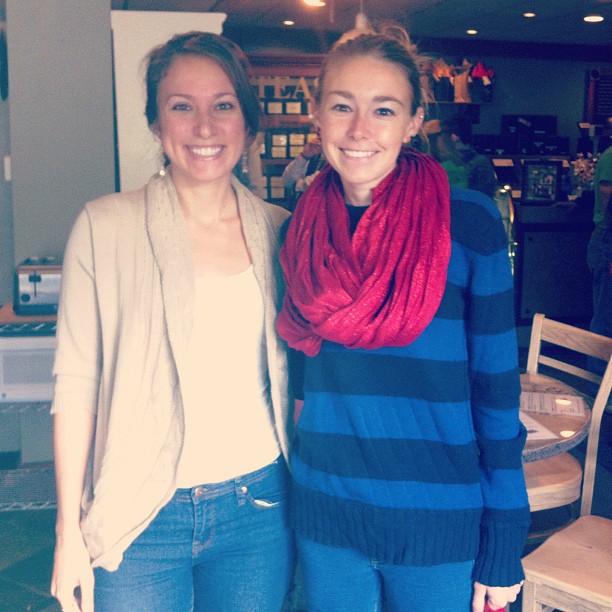 [random run-in with Cait at Daybreak; photo cred: Cait Plus Ate]
This one's a biggie! I think making relationships with other people (both similar and different to you) is key. I love how everyone in the FitFluential community is so willing to share, connect and spread the love!
It's so fun discovering different bloggers, attending unique events and taking part in incredible wellness initiatives.
I find such a joy in creating new friendships (both in person & virtually) with amazing women all over the web including some of my old-time Boston faves like Jess from Eat Drink Breathe Sweat (who actually introduced me to FitFluential) to some of my new faves like Heather from For the Love of Kale and Caitlin from Cait Plus Ate. Honestly, these women are amazing and ever-so-inspiring. This whole community is!
Oh, and communicating &  collaborating goes outside the "blogosphere" too. It's about connecting and networking with people every day to  ignite that inner passion, and potentially create amazing relationships along the way.
Having a Positive Attitude (Most of the Time)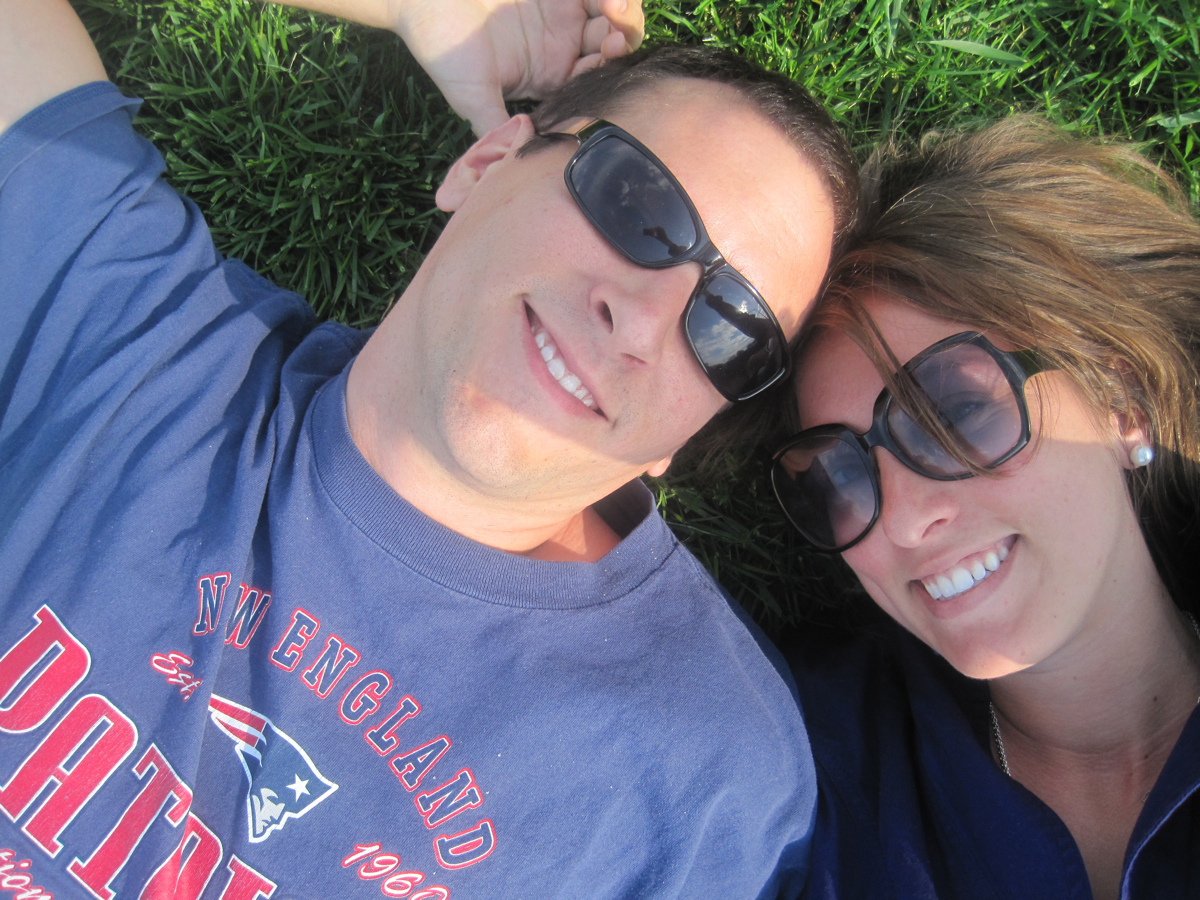 [enjoying some giggles & QT with the boy]
For me, above anything else, healthy living is about your attitude and mindset. Be confident in who you are, walk your talk, fill your life with positivity, take risks, embrace your body, lend a helping hand when you can, and SMILE. I think it's important not to take life too seriously and to have a little fun with it.
Be sure to make time for the people you love and surround yourself with positive people who bring out the best in you. Drop the envy & jealousy and replace it with admiration & determination. Be the best you that you can possibly be!
SHARING TIME! What does FitFluential mean to you? For fellow FitFluential Ambassadors, share your thoughts here! For others, how is living a "healthy lifestyle" defined according to you? What do you agree or disagree with? Remember there is no right or wrong answer. That's the beauty of it all.