Last night, I was invited to attend "New Year, NEW YOU!" a fitness-inspired fashion event at Athleta on Newbury Street. Since I love fitness and fashion (well, when it comes to my workout gear) I was IN.
The event was hosted by Eventbrite and Athleta, two fabulous community-oriented companies in my book, so unsurprisingly was a huge hit. The evening entailed a sneak peek at Athleta's new spring line, with local fitness teachers walking around to mingle and show off their beautiful clothes.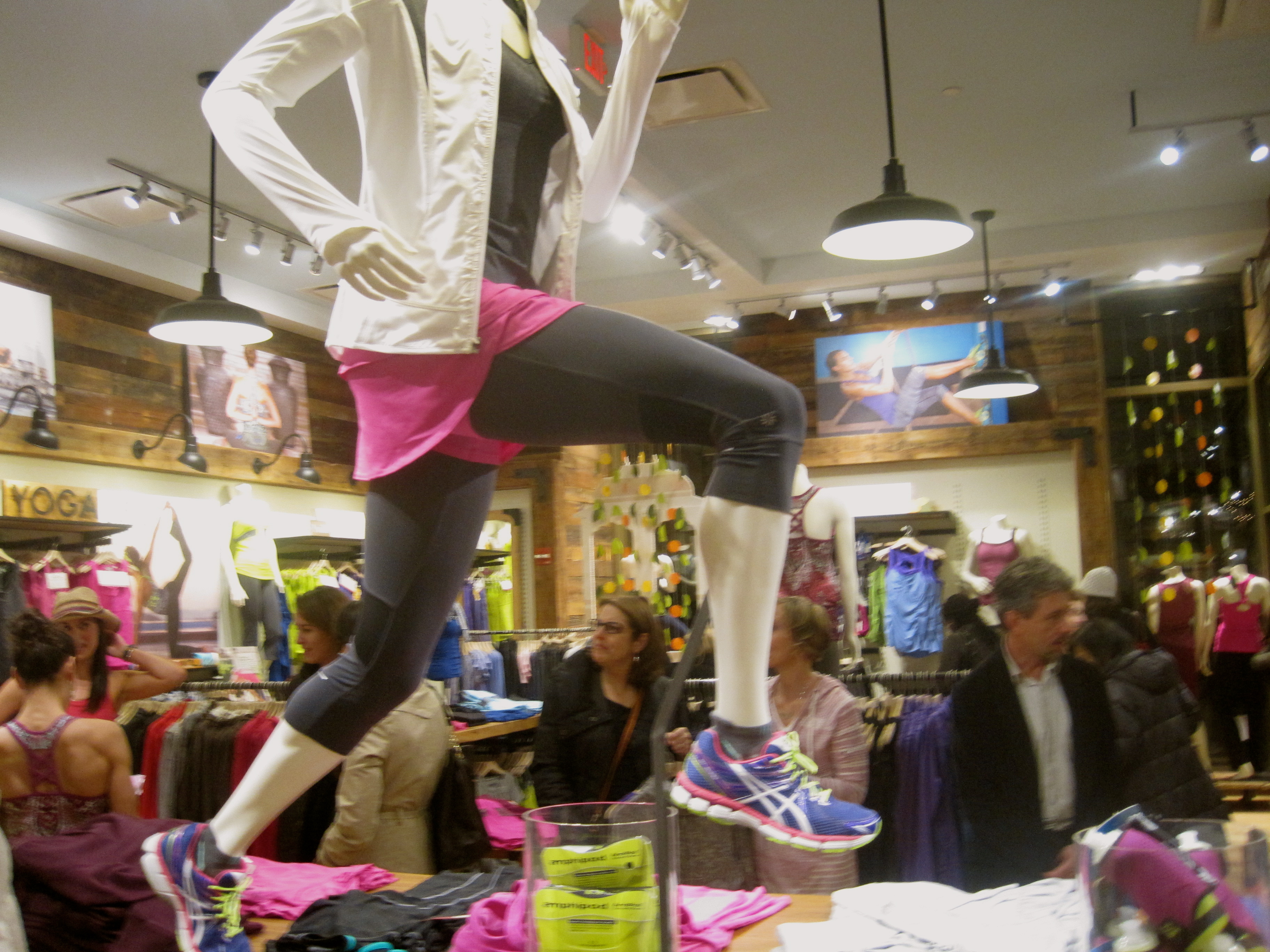 When I walked in there was a great crowd of ladies, all looking to have a good time and get their Fitness & Fashion on! After I signed in and chatted with some of the management team, I head over to the apps & drinks table to grab some quick, healthy bites. I filled my plate with a variety of cheese, some toasted pita, hummus and stuffed grape leaves and also snagged a Peach HINT Fizz for a light and tasty treat.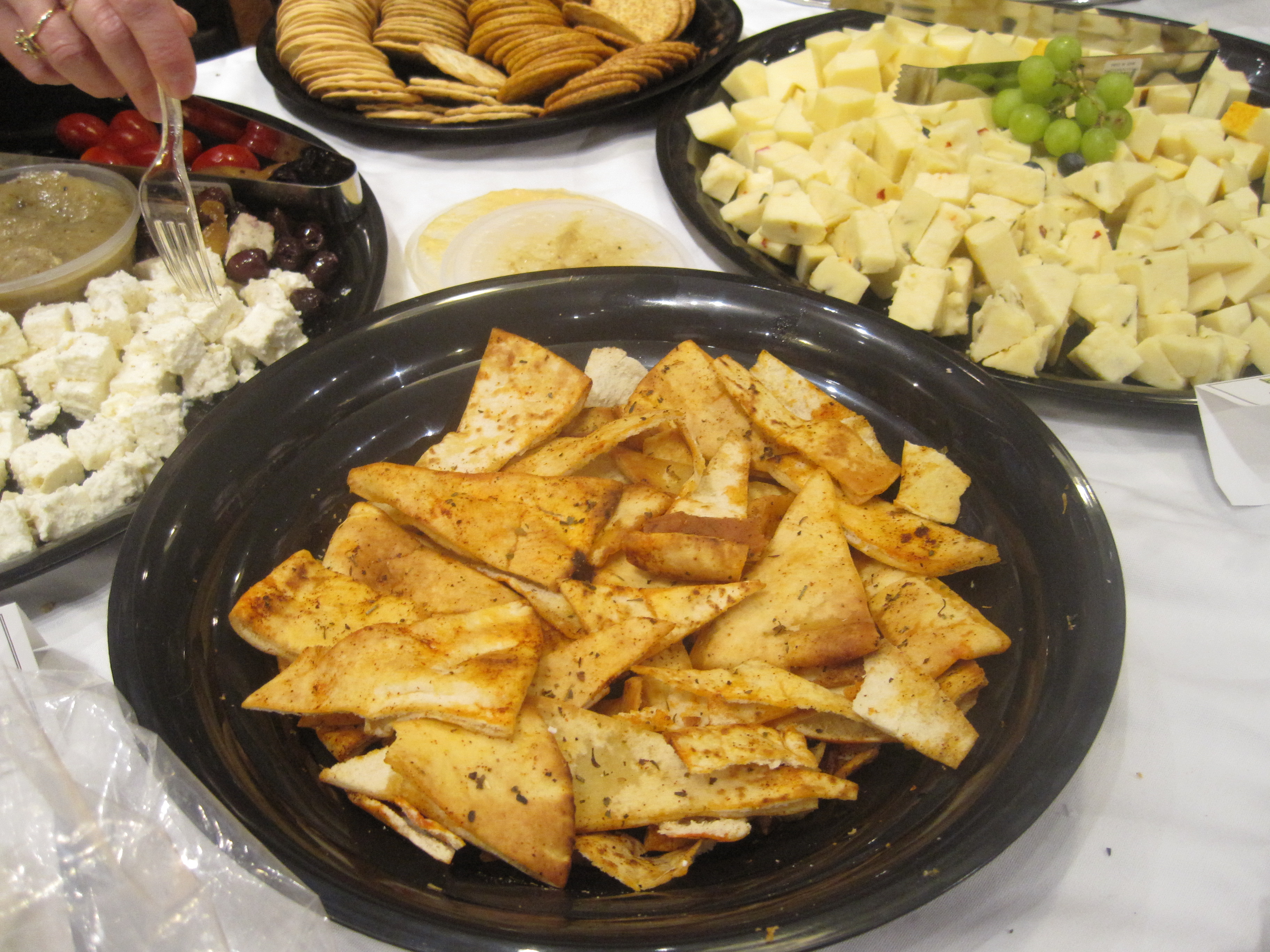 I was so excited to see Melina's juice (from e.t.c Juicery) being served too! "How cool, I know her!" It's safe to say her new juice is going to be a hit, as I went up for two cups myself while I was there.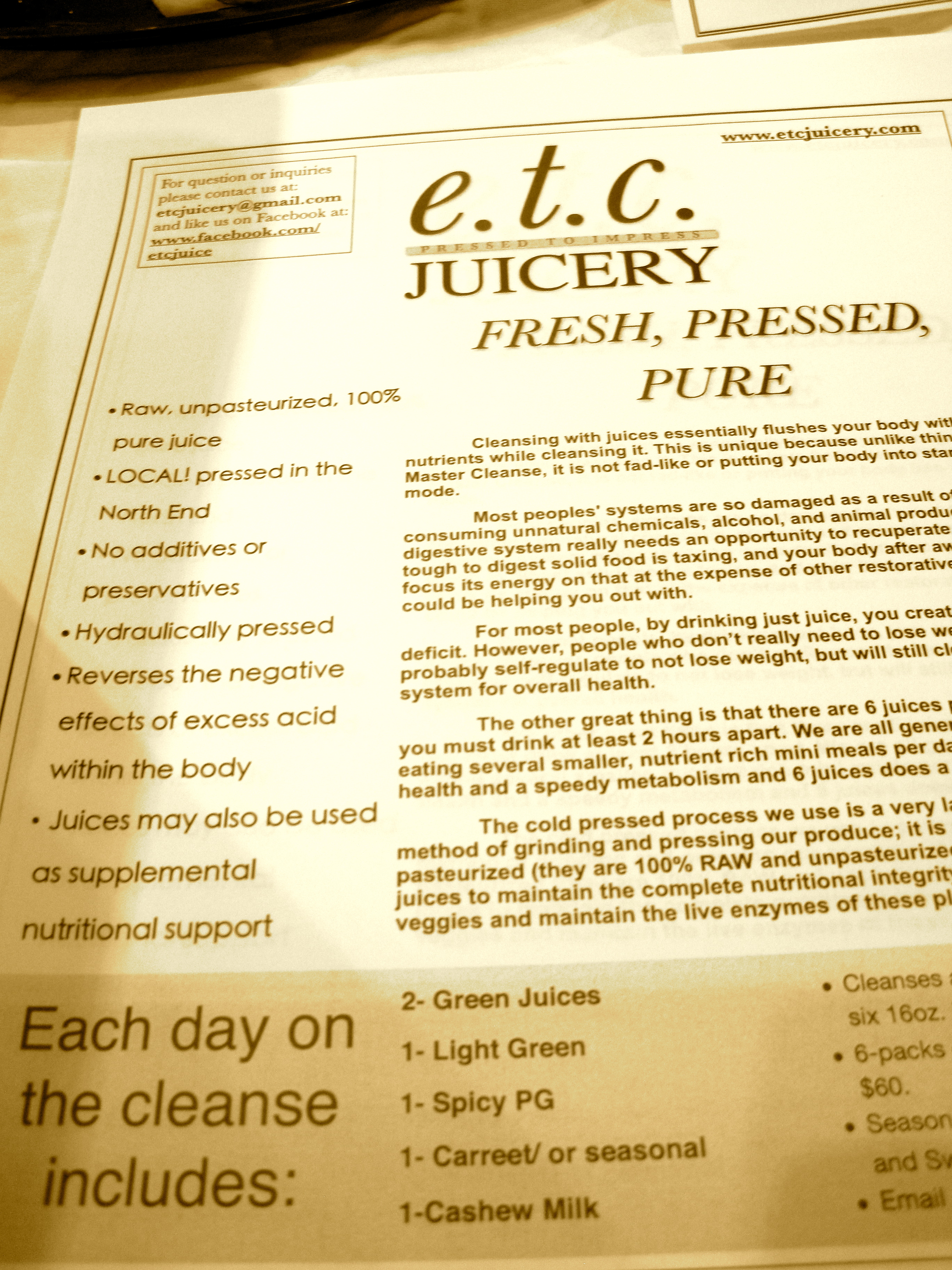 Speaking of familiar names and faces, one of the first fitness models I saw was Kristy, someone I used to work with a while back at one of my first jobs in Boston, and who I ran into again at Ombe (where she now works) a few months ago.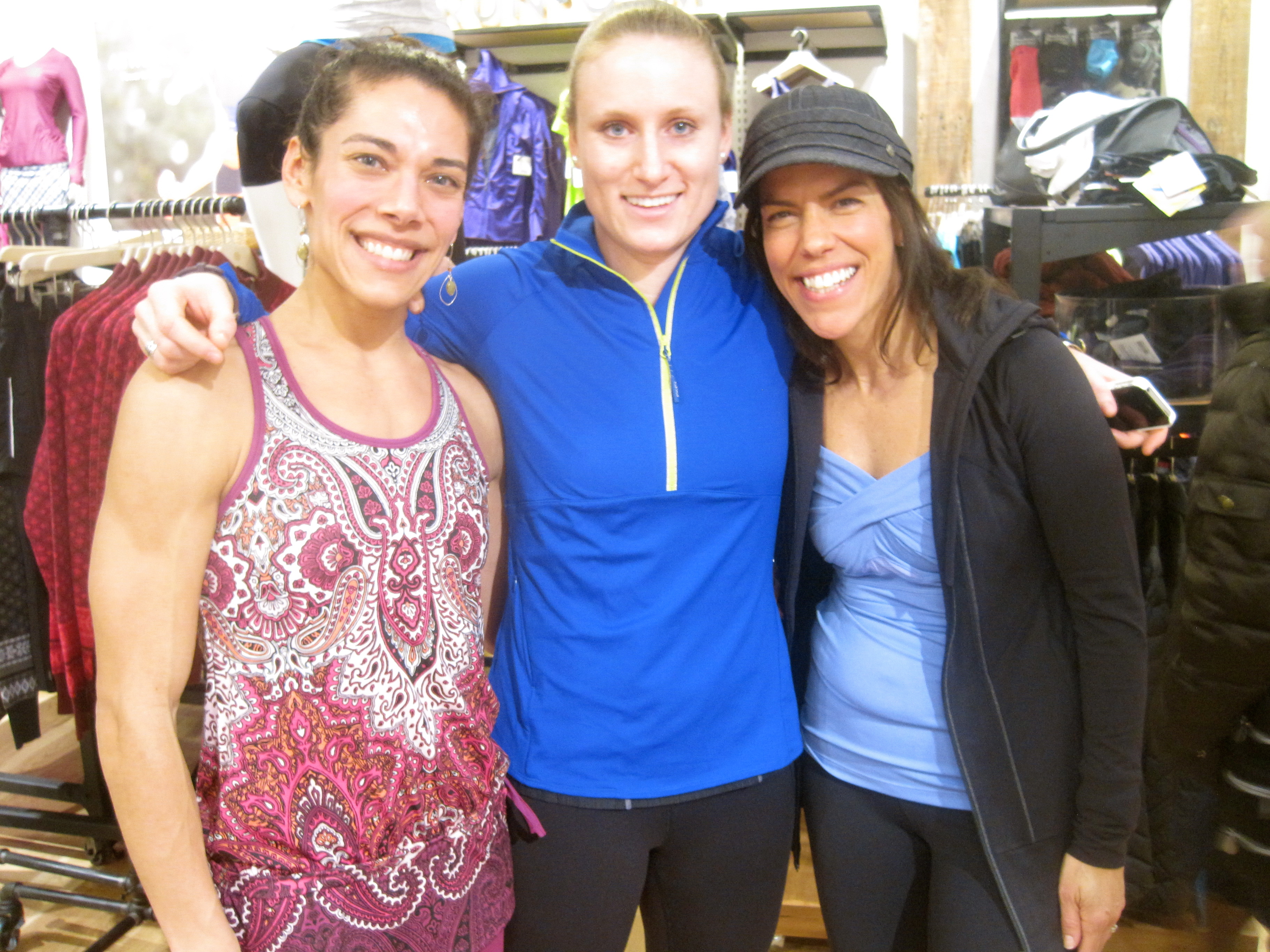 [Kristy (left) posing with two other Athleta Fitness Fashionistas]
I also chatted with some other fabulous ladies along the way, all looking chic in their Athleta-wear.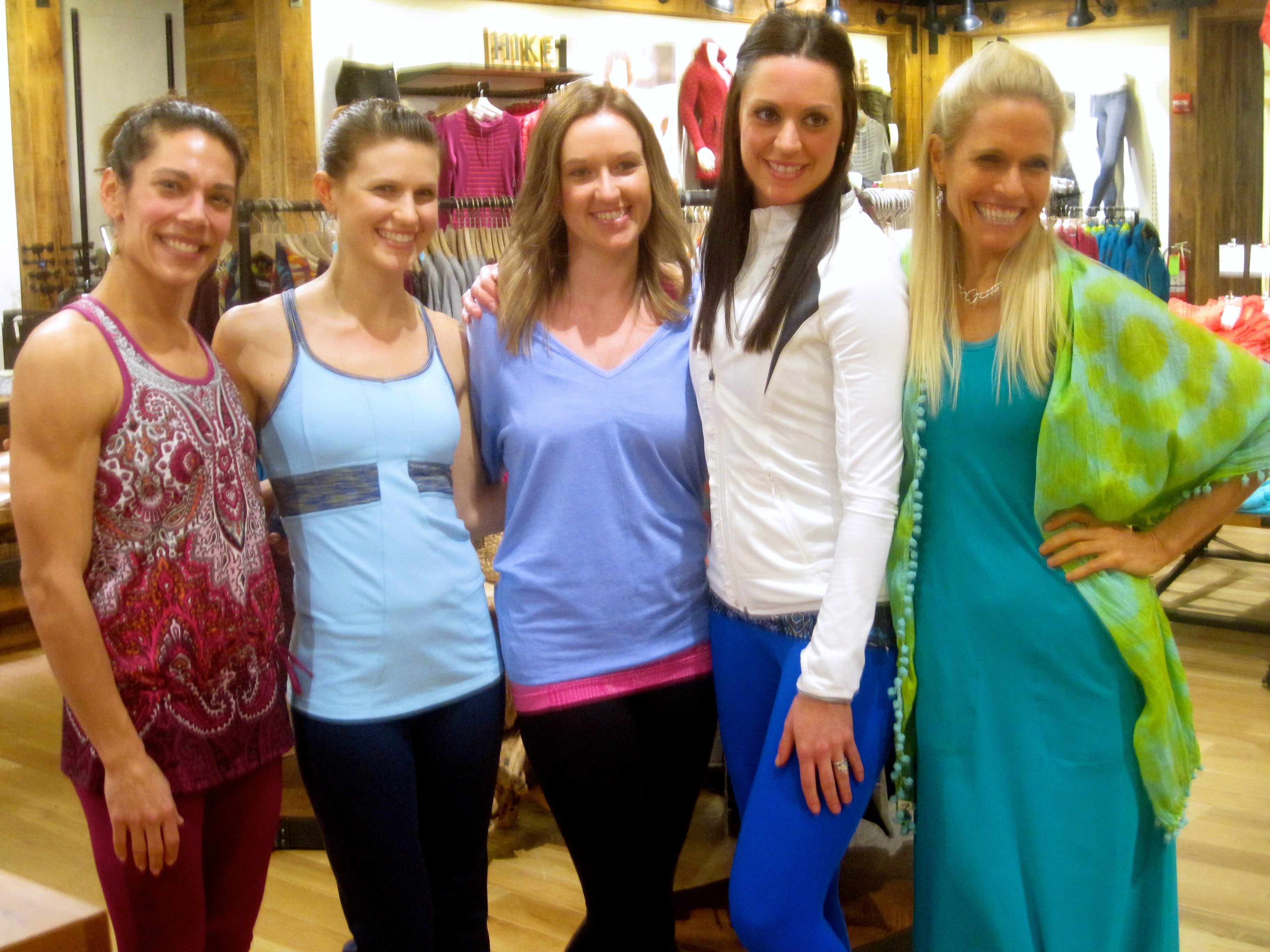 [The whole group of stylish ladies smiling big!]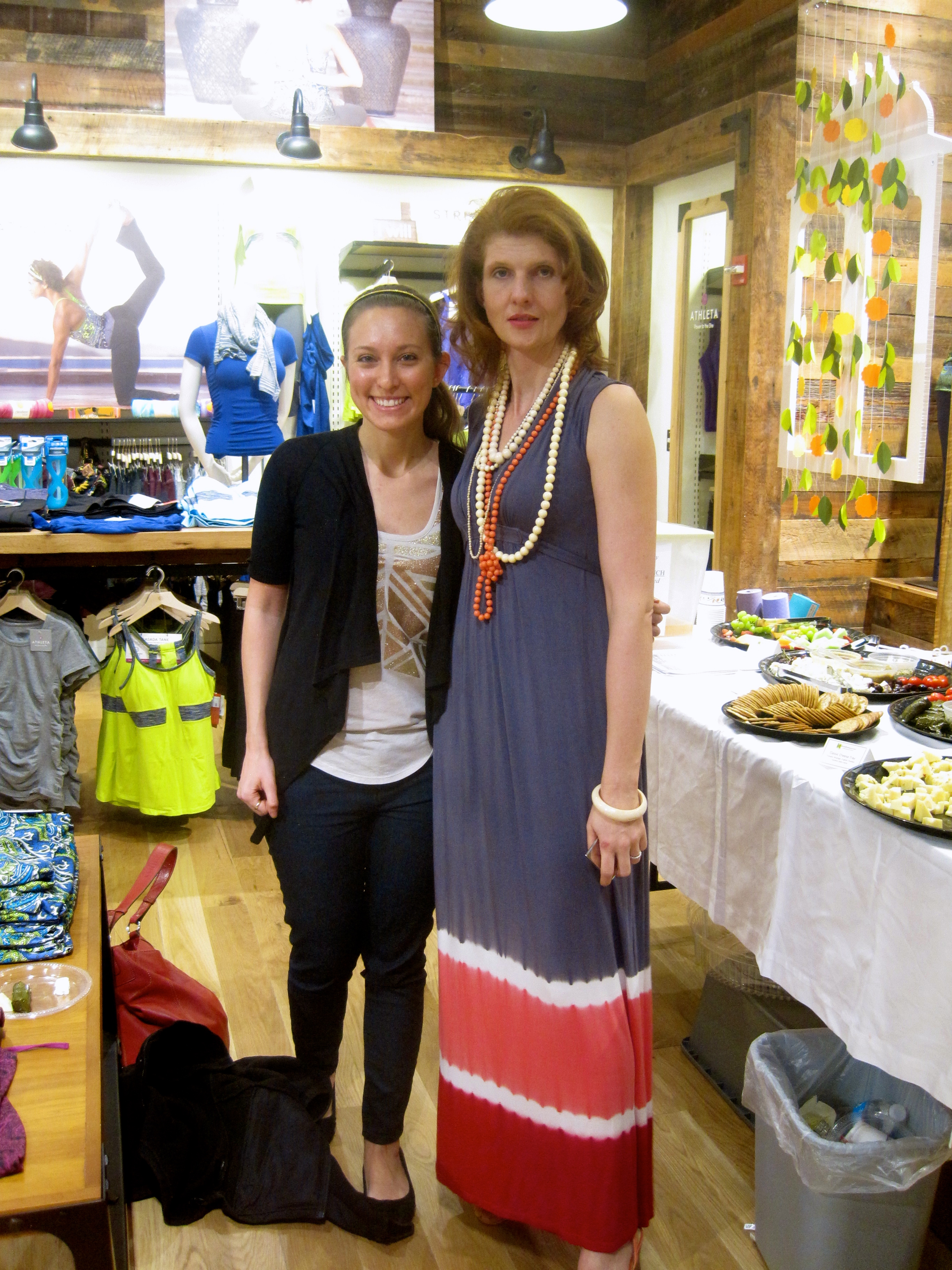 [Me & the ever-so-graceful Pilates teacher Swan Lyon]
It was so  nice seeing all of these strong, fit, happy ladies. They're ALL Healthy Chicks in my book.
And one of my favorite part of the nights: I met President and Co-Founder of Prana Power Yoga Taylor Wells who was there for a book signing featuring her new book Create the Best Life Ever.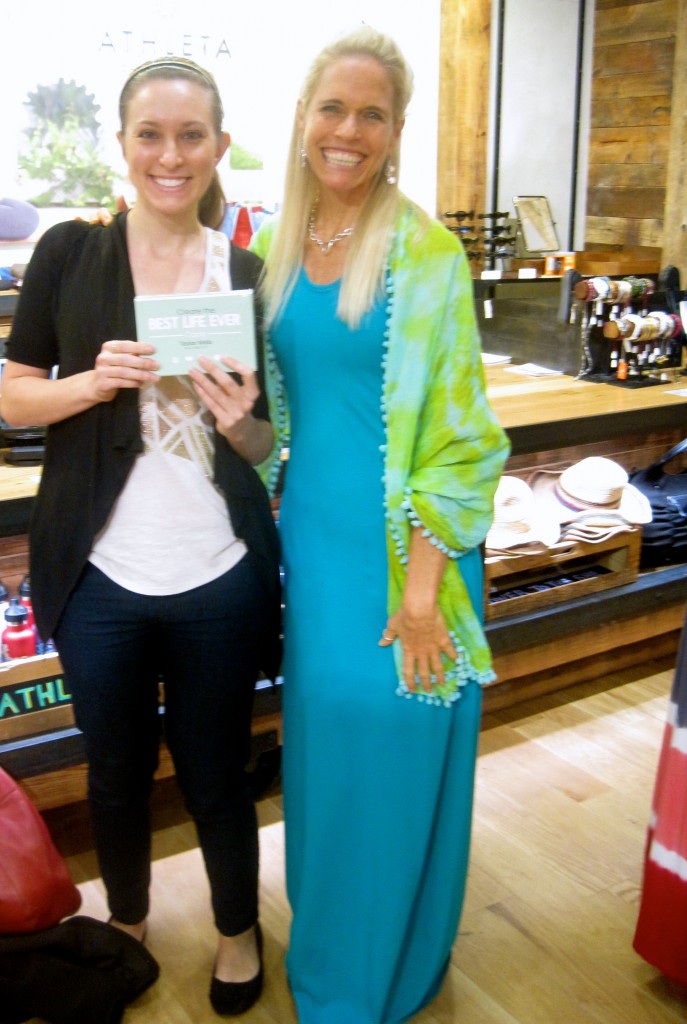 We had so much fun chatting about life, positive affirmations, fitness and nutrition. In fact, I was so touched by her words that I even bought her "Create the Best Life Ever" Positive Affirmation cards, which I think will be a wonderful addition for my own practice with yoga and meditation, and to use with my clients during health coaching.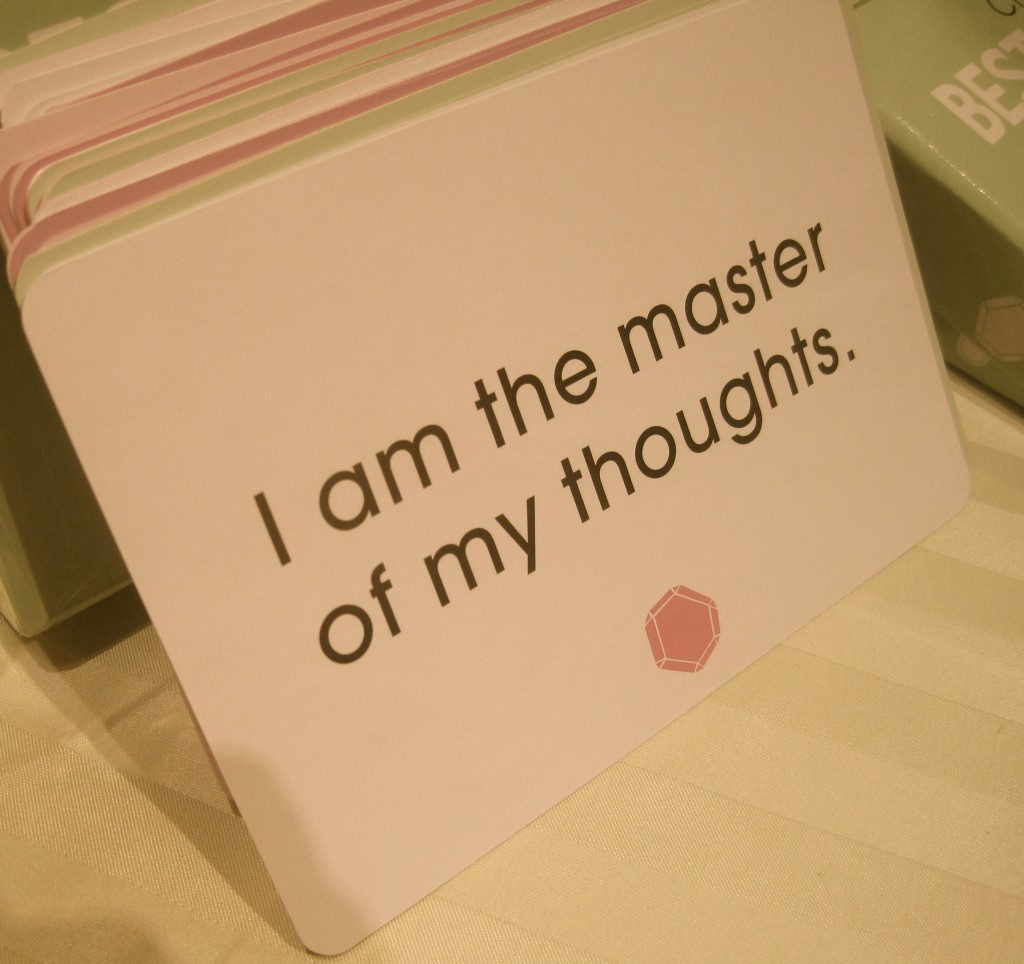 I then went picture-crazy, trying to capture all of my favorite Athleta items & colors: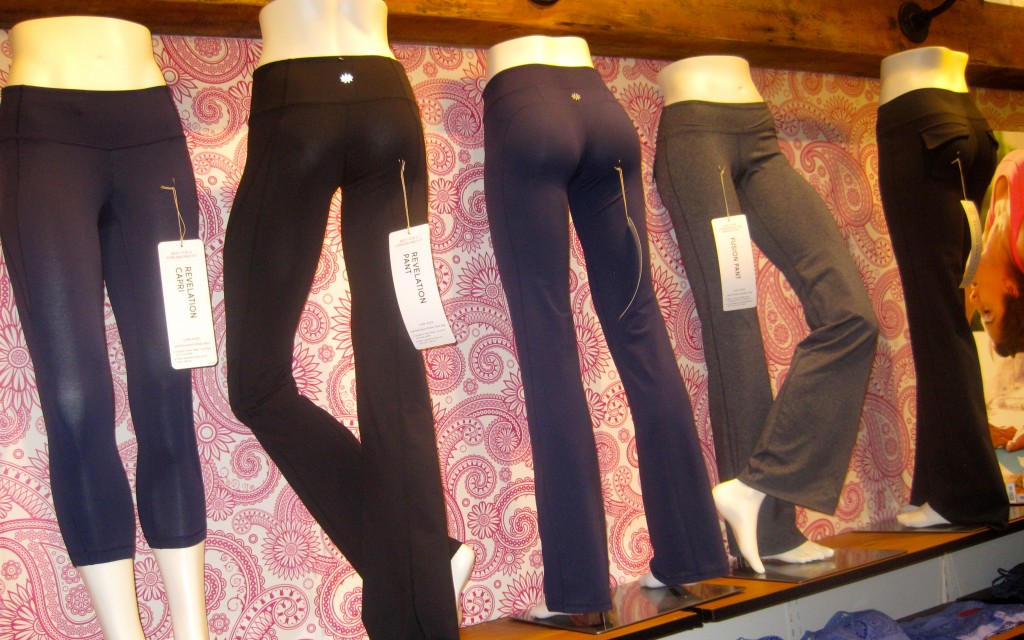 Overall, it was a wonderful evening filled with inspiring ladies, delicious food (and drinks), and incredible fashion. I also can't get over how lovely Athleta's store is, from the lighting to the impeccable layout. If you haven't stopped in yet, you MUST. Just head on over to 92 Newbury Street, and I promise you'll be in for a treat.
What's your go-to fashion style during an exercise? Comfy & casual? Cute & fitted? Colorful or neutrals?Share below! P.S. If you haven't already done so, please go check out my Healthy Chicks in the Community initiative. I'd love to get as many fabulous ladies involved as possible!