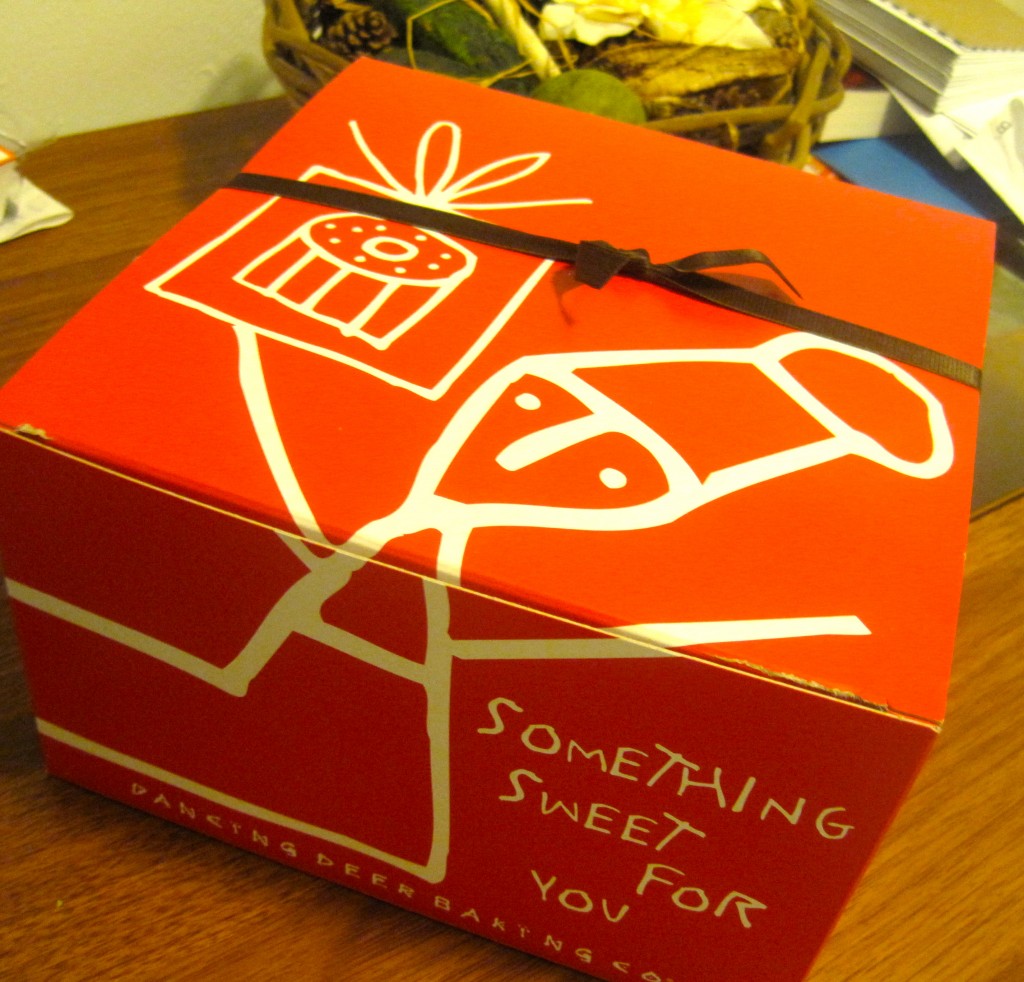 Can you believe Valentine's Day is just around the corner? Whether you love or hate Cupid's (and Hallmark's) favorite holiday, we can all appreciate the tasty sweet treats that come with it!
But let's be honest: these "treats" typically don't treat our bodies very well. From sugar-packed candy hearts to artificially-flavored chocolates, it can can pretty scary out there in that red, white & pink world!
That's why I am super excited to introduce you to Dancing Deer, a gourmet baked goods company that doesn't sacrifice taste for high-quality, natural ingredients. In fact, all of their products are baked from scratch, using all-natural, Kosher ingredients without any artificial preservatives. Now that's my kind of baking: homemade, pure, simple and delicious! (Plus, I'm not very handy when it comes to baked goods, so it's nice knowing there's feel-good companies out there you can trust!)
And in honor of the upcoming holiday, Dancing Deer creates a series of Valentine's Day packages including their Be My Valentine Gift Medley, which they were kind enough to send me the other day. I must say: I was elated when the doorbell rang to find a special V-Day package just for me! I Mean, who doesn't love getting a surprise box filled with tasty things inside?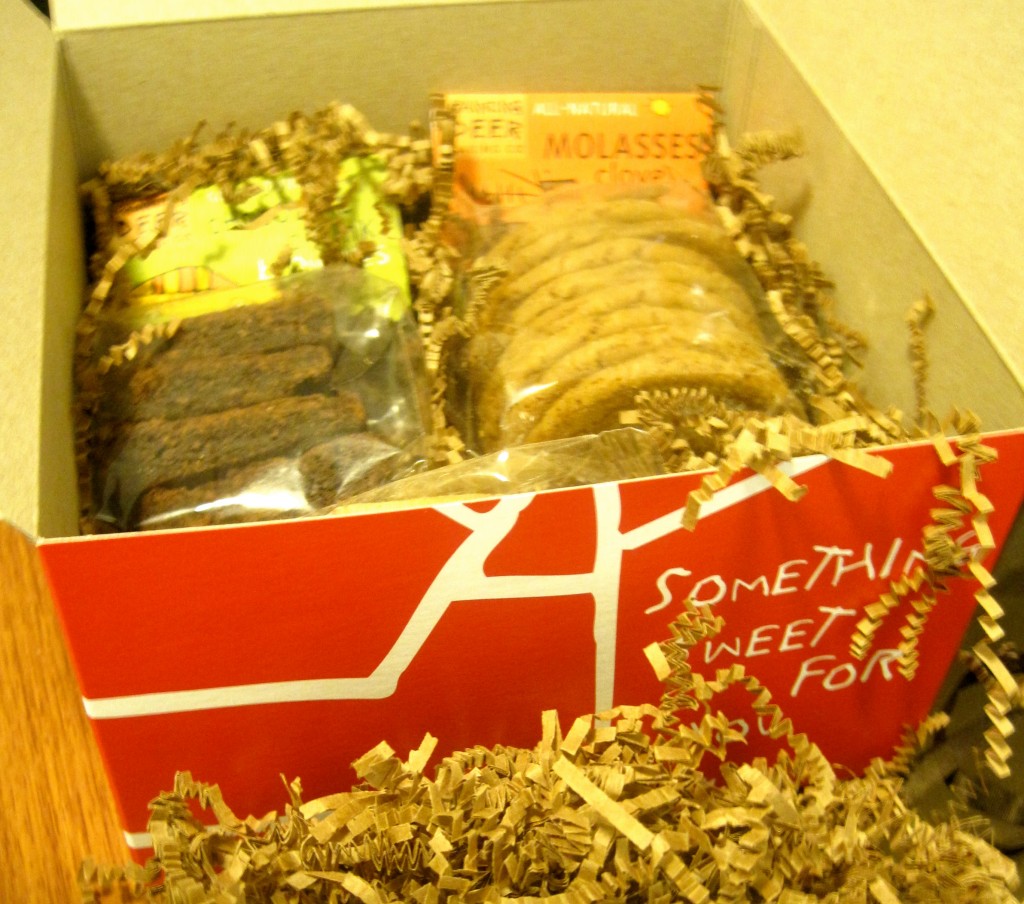 The Be My Valentine Gift Contains:
4 rich and decadent Chocolate Chunk Brownies (Made with Pure cane sugar, eggs, canola oil, semi-sweet chocolate (sugar, chocolate liqueur, cocoa butter, soya lecithin, vanilla), unbleached unbromated wheat flour, butter, vanilla, Kosher salt, chocolate chunks.)
8 Signature Molasses Clove Cookies (Made with Unbleached, unbromated wheat flour, pure cane sugar, canola oil, molasses, eggs, baking soda, spices, Kosher salt.)
3 hand-decorated crisp and buttery vanilla heart cookies (Made with Unbleached, unbromated wheat flour (wheat flour, malted barley flour, niacin, iron, thiamin mononitrare, folic acid), cane sugar, butter (milk), whole wheat flour, palm oil, egg yolks, pecans, natural maple flavor, Kosher salt)
The Verdict
Wow! I never knew something that came shipped in a box could taste this good. Just goes to show how using REAL, fresh, ingredients makes all the difference in flavor and satisfaction. The brownies were definitely the biggest hit in our house: gooey, fudgey and full of flavor throughout unlike the dry, bland brownies you'd buy at the store.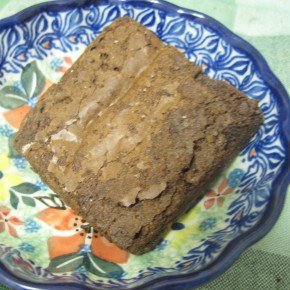 The Molasses Clove cookies were crispy on the outside, and soft and flavorful on the inside, with decadent notes of molasses and clove with every bite. They reminded me of a softer more flavorful version of a gingerbread cookie. Very pleasing to the palate indeed, and would pair nicely with a cup of almond milk!
And the heart-shaped butter cookies were full of flavor, although I personally am more a fan of the softer, gooey baked goods. Everything definitely have that homemade, cozy feel and you can definitely tell they were baked with love, which made them all the more tasty!
The Giveaway
Now for the exciting part! I will be giving away a Be My Valentine Gift Medley (retailing at $26.99) to one lucky Healthy Chick's reader (including men who want to impress their ladies this Valentine's Day!) Simply follow the instructions below to enter via Rafflecopter, As noted, you may receive additional entries for each task completed!
a Rafflecopter giveaway
The winner will be randomly selected via Rafflecopter on February 9, 2013. Best of luck! Note: I was given a complimentary Be My Valentine Gift Medley from Dancing Deer for review, however as always all my opinions are my own.