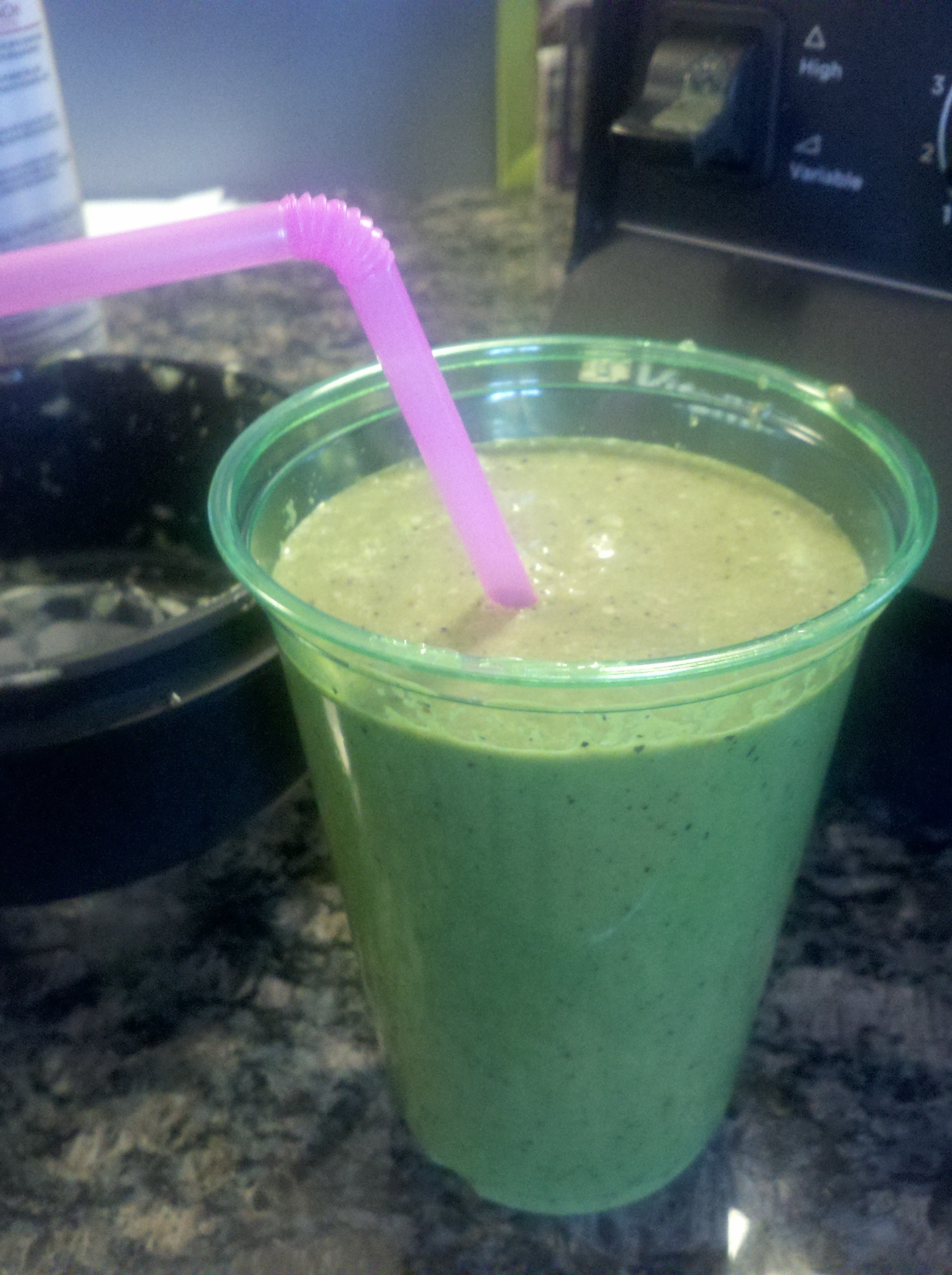 Indulge a little much during yesterday's Superbowl partying? First of all know that It's OK because Healthy Chicks Eat Burgers Too (and chicken wings, pizza, nachos, you name it.)
At our house there was a lot of chicken wings, beef stew, greasy Chinese, chips, beer and wine to name a few. Fortunately, I made a healthy Kale & Avocado salad to add a little green balance, but only a few people ate it (ha!) I guess the other stuff looked a little more appealing on Game Day…
If you're feeling a little bloated from all that excess sodium and greasy food, you can start fresh today because "Tomorrow is a New Day" after all.  One of my favorite ways to refresh is by chugging a ton of water, and my favorite way: green smoothies! I made this for my mom and I this morning (I took a trip to visit the 'rents for a few days), and she absolutely loved it! I'd have to agree.
Post Superbowl Party Green Smoothie for 2
In the Mix:
1 c. unsweetened almond milk
2 large carrots
3 celery stalks
small handful parsley
large handful of each spinach, mixed greens and kale
1/2 c. blueberries
1 small banana
1 TB flax oil or Nut Butter (I used NuttZo Original Nut Butter)
Pinch of cinnamon
4 ice cubes
~Blend together in a Vitamix (or high-quality blender) at high speed for about 30 seconds
Note: If you are interested in investing in a Vitamix yourself, contact me with any questions about the machine. I can also give you a code to get FREE shipping (normally $25). Email me for more deets.