Good afternoon ladies and Happy Valentine's Day! You can check out my thoughts on Valentine's Day & 40 Days of Gratitude Project here. But in the meantime, I've got this week's spotlight for Healthy Chicks in the Community, a sweet Southern gal who hearts yoga and sweaty workouts. I'll let Sara take it from here…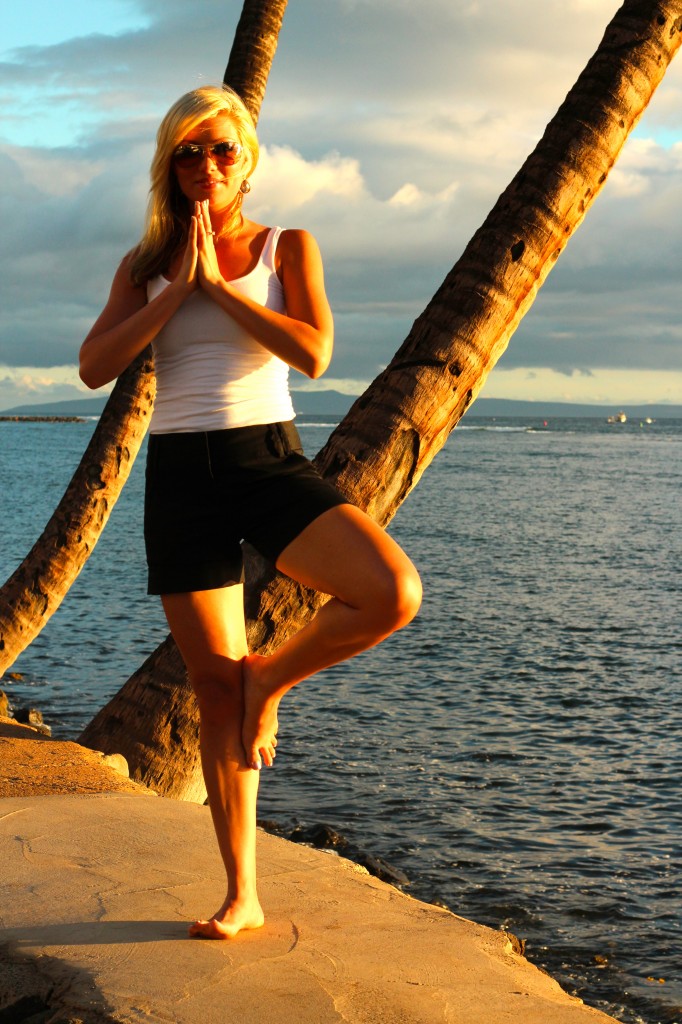 NAME/AGE: Sara, 26
BLOG/TWITTER (If Applicable): fitfunfemme.com / SaraWiles on twitter
CURRENT CITY: Atlanta, GA
PHOTO TAKEN: Maui, Hawaii
WHAT YOU DO FOR WORK: Corporate Event Planning
NUMBER ONE PASSION: Spreading love and happiness
I FEEL MY HEALTHIEST SELF WHEN I AM: Sweating lots and eating good, clean foods.
BUT I AM ALSO A REAL GIRL & SOMETIMES: I eat copious amounts of cheese. I.LOVE.CHEESE.
TOP THREE KITCHEN STAPLES: Spinach (I throw it in everything…eggs, salads, sandwiches), Olive Oil, Dark Chocolate.
NUMBER ONE GUILTY PLEASURE: Macaroni and Cheese
EXERCISE THAT MAKES YOU SHINE: Yoga
FAVORITE COMFORT FOOD: My mom's creamed spinach topped with Vermont sharp white cheddar.
MESSAGE YOU'D LIKE TO SHARE WITH OTHER HEALTHY CHICKS: Know that Rome wasn't built in a day, and neither was a happy, healthy lifestyle. Read wellness blogs, learn healthy recipes, and try new workouts. Slowly, you'll find what clicks for you and when you do, it will become part of who you are.
If you'd like to be featured as one of my Healthy Chicks in the Community, or know someone who you want to make blush, email me for more deets. And remember, if you aren't feeling your healthiest self or are struggling to make positive changes, shoot me an email anytime to schedule your FREE 15-minute info session / sign up for one of my health coaching programs.