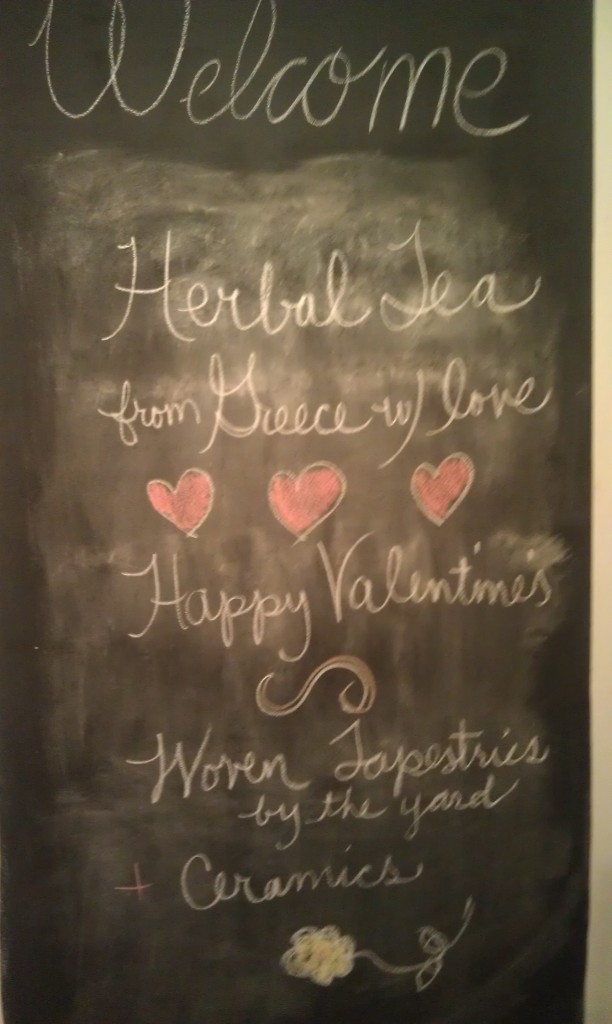 This Valentine's Day, we celebrated with love letters, sushi lunchboxes, Pad Thai takeout, red wine, Cacao Covered Strawberries, and most special of all: a private tea tasting with Flowering Rock Tea.
A former boss and professional colleague of mine introduced me to this Boston-based startup, as he knows how much I adore speciality, all natural products. And if you read my blog, follow me on Instagram or have looked inside my kitchen cabinets, you know how much I'm in love with tea.
Flowering Rock Tea is not your everyday household tea, as they produce all-natural herbal Botanical collections inspired (and sourced) in Greece. After our lovely sushi lunch in Brookline, The Boy and I head on over to their pop-up location at 70 Charles Street in Beacon Hill (where they'll be until the end of the month) to check it out for ourselves!
When we walked in, we were greeted by the lovely couple and Founders of the company, Natasha and Konrad Makowski. Immediately, we were drawn in, not only by the fresh herbal aromas but also by their warm, welcoming nature. Seriously, we could have stayed all evening chatting with these two. (In fact, we pretty much did!)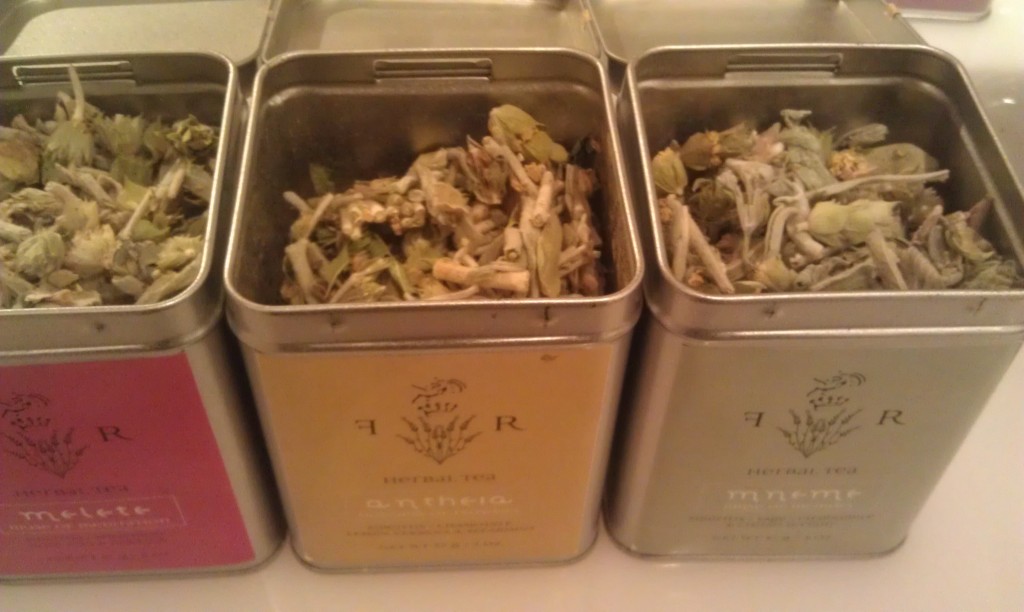 COMPANY OVERVIEW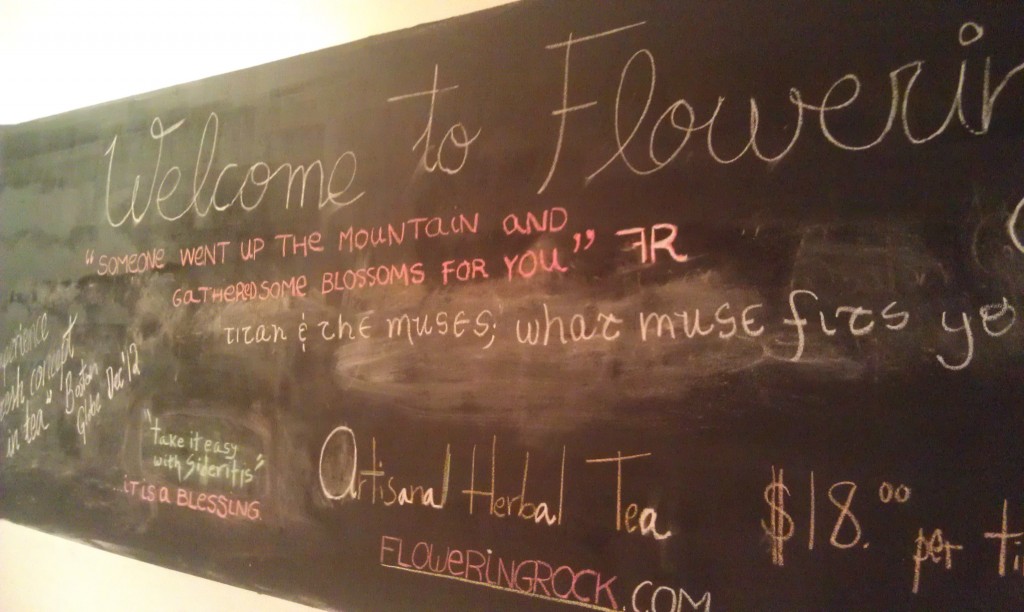 "Someone went up the mountain and gathered some blossoms for you"
As soon as we arrived, Natasha gave us an overview of the company background, which was absolutely fascinating! While taking a one year sabbatical in Greece (where Natasha's family is from), she became completely immersed in the Greek culture, particularly with organic farming and artisan product development.
Inspired by the farmers who worked long and hard to provide high-quality, hand-picked products and the beautiful land on Mt.Orthrys, Flowering Rock Tea was born. Knowing the story behind what I eat, drink and buy is extremely important for me.
THE COLLECTION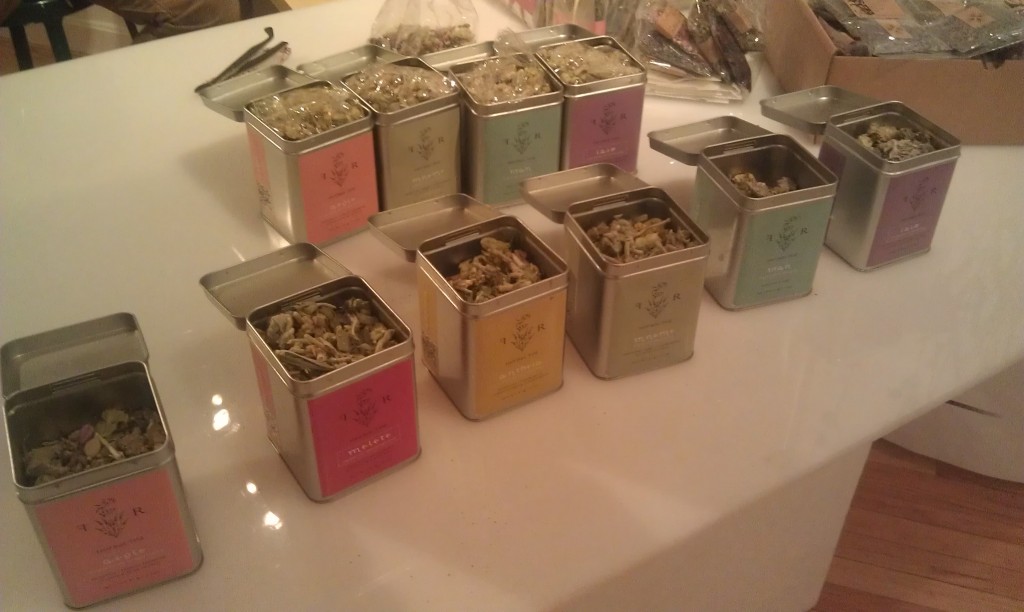 Their first tea collection is made up of eight different blends, all named after various Greek Goddesses and muses.
Titan, Giant of Strength: a blend of sideritis & sage
Antheia, Goddess of Flowers: a blend of sideritis,  chamomile, lemon verbena & spearmint
Melete, Muse of Meditation: a blend of sideritis, spearmint, rose hips & hibiscus
Mneme, Muse of Memory: a blend of sideritis, sage, chamomile & cretan dittany
Aegle, Goddess of Brightness: a blend of sidiretis, lemon verbena, linden & rose petals
Laso, Goddess of Healing: a blend of sidiretis, spearmint, wild mint, lavender & cretan dittany
Mt Othrys, Growers Selection: sidiretis mountain variety
Sofia, Goddess of Wisdom: a blend of chamomile, red saffron & cinnamon
THE TASTING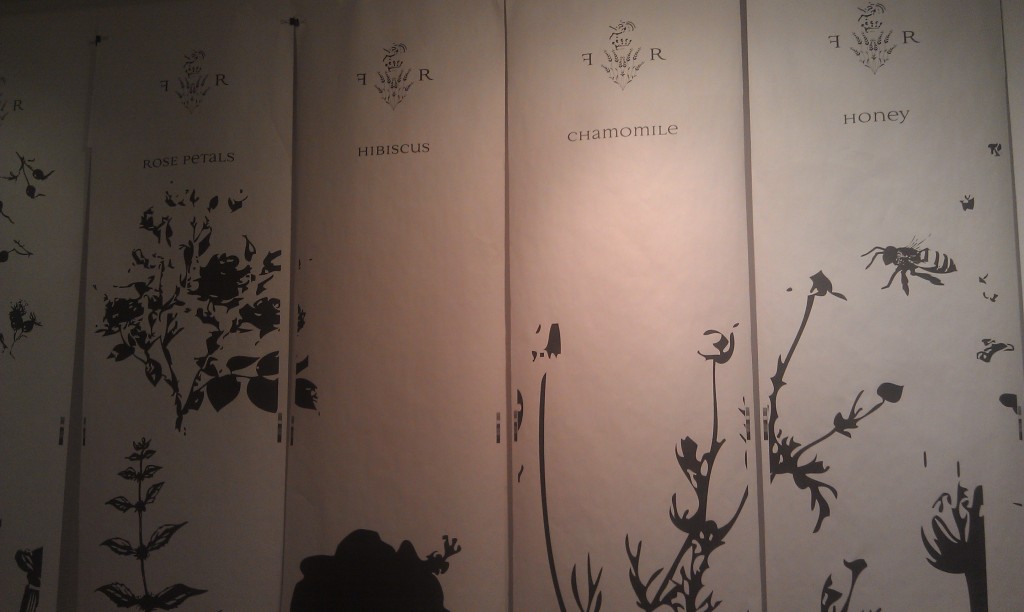 Upon minutes of entering the studio, Natasha was already preparing special blends for The Boy and I to taste. She even concocted a special Valentine's Day Blend that was dubbed "Love Potion," infused with natural aphrodisiac properties. She even spruced some up with cinnamon to give it an added kick, and warming effect.
The Boy & I both agreed that the teas had a smooth, fresh earthy flavor that you don't get from your typical store-bought tea bags. They were also incredibly aromatic, particularly those that contained herbs like Lavender and Sage. Plus, we had so much fun analyzing the boxes to find certain muses that'd work best for us!
THE BENEFITS FOR HEALTH & WELLBEING
While the teas were undoubtedly delicious, Natasha and Konrad take into account not only flavor, but health benefits. And if you know me well, anything with added health benefits catches my eye!
The spotlight botanical Sideritis, which you'll find in all of the above teas, comes with a laundry list of perks alone. This antioxidant-rich herb has been used since ancient times to support digestion and strengthen the immune system. It's also been noted to act as a natural anti-microbial and anti-inflammatory, while improving heart, memory and bone health. You can read more about all the health benefits here.
TRY FOR YOURSELF
If you live in the area, you can pop by their current studio location at 70 Charles Street on Beacon Hill until the end of February. Or you can purchase their teas online anytime!