Good afternoon lovelies! Today I am excited to announce a new weekly feature on the blog: Friday Flashbacks. As I've mentioned time and time and again on this blog, while it may look like I have it "all together" health-wise that was not always the case. And for those who know me I am far from perfect; I'm a real girl.
But back in my late teenage years and early twenties I reallllyyy struggled with the scale, dieting, counting calories and everything in between. I have been there, there as in a place I never want to be again, a place many of you may have been (or may be now).
Friday Flashbacks will take you along with me back on a journey in time to peak at what my lifestyle/mindset was back then and how I've grown. I want you to know that I've gone through a lot to get to a place of self-love and that undoubtedly YOU CAN TOO.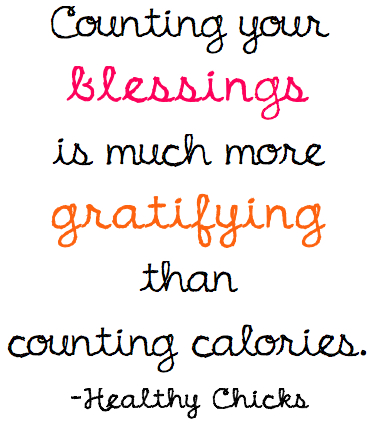 COUNTING CALORIES
The first time I started counting calories was sophomore year in college. College was one of the first times in my life that I truly felt pretty because I finally got down to my "ideal weight." Only problem was I didn't feel pretty inside; I was simply looking for outside validation from friends, frat boys and anyone that would give me the time of day. Every time someone told me I looked skinny or asked how much weight I lost, I felt a sense of accomplishment, sort of like the feeling you get when you're younger and bring home a report card with straight As to your parents. I was proud.
During these times, food and calories completely consumed my life. I thought about food more than I thought about boys, and trust me that was a lot. From the moment I'd wake up, it'd be "What am I going to have for breakfast?" but not in a healthy, joyful excited way. Rather, I'd be freaking out over what kinds of food I'd allow myself to eat at breakfast, and the caloric total of each and every meal.
After one bite of my egg-beaters, I'd already be on to thinking about lunch, mentally adding up the calorie counts in my head. My mind was like a mental invisible calculator (a screwed up one), stressing me out, making me anxious and never giving me the right number.
"BAD BAD BAD," I'd tell myself when the calories started creeping up. And then once they hit 1,000 that would be the end, and from then on I'd be highly cautious about eating anything else. Even if it was still early during the day or I was starving, 1,000 was my limit, period.
Sometimes, I'd sit in class, pretending to be taking notes, when really I was vigorously scribbling down everything I had eaten for the day, every last bite. Half cup egg beaters (60 calories), glass of water (0), half an apple (50), salad-no dressing (5), 4 carrots (20). It was stressful, annoying and terrifying all at the same time, but I had to do it and when I did I'd feel a sense of relief. OK, 600 down, 400 to go.
Some would call this a "food journal," where people write their food intake down for the day to better see what they are really eating and to stay on track. Food journals are healthy…when done right. But my lists and mental notes were not healthy. It was a psycho obsession that I had to do or else.
One time I came home from a long day of classes to have "dinner." The meal consisted of 5 mini rice cakes, a little scoop of peanut butter and a few carrots.
"What are you going to make for dinner tonight Rachey?" one of my roommates asked me.
"Um, oh, well this is my dinner," I said.
"Are you serious? That's like bird food, a snack at most!"
Embarrassed of my dinner (or lack there of), I piled on about 5 more mini rice cakes to my "platter."
"SO THERE, TAKE THAT!" I thought to myself.
Looking back now, my "dinner," attitude, and extreme restriction completely breaks my heart, mostly because I waisted several years of my life STRESSING and RESTRICTING rather than LIVING. In fact, I didn't even know what it felt like to live, to relish in the moment, to simply be. I didn't know what it was like to "go with the flow" and was envious of my friends who could eat whatever they wanted, work out when the mood struck and just be a twenty-something college student having FUN.
I apologize to everyone who had to watch me struggle, though I owe the biggest appology to myself for ever letting myself get to the point where I thought I had to eat like that to be thin, pretty and desired. Where I thought counting calories and eating bird food was the key to Skinnyville. Where I thought restriction would equal happiness.
While I am extremely grateful for "catching myself" a few years ago before I took things further, I only wish I had someone to talk to about these internal struggles, this never-ending battle I was facing. I wish I could have seen the beauty around me, that life is much more than food and weight and calories. Who knew there was so much more out there to soak in?
You often hear me say, "Counting your blessings is much more gratifying than counting calories" as this is something I want to ingrain into every young woman's head. I truly believe this is the first step to breaking free of restriction. I know it's easier said than done, but that's why it's important to speak up, to get support, to allow yourself to have emotions (the good, the bad and the ugly). You owe it to yourself. You are worth it.
Do you make time to count your blessings each day? Are you stuck on calorie counting? I'm here for you! Please feel free to email me or schedule a FREE 15-minute "BODY LOVE" Nourishment session to learn more about my health coaching programs & to see if we'd work well together. My programs are designed to help women like me live to their fullest potential, break free of diet-obsessed living, and learn to use REAL food & self-care as n.o.u.i.s.h.m.e.n.t.