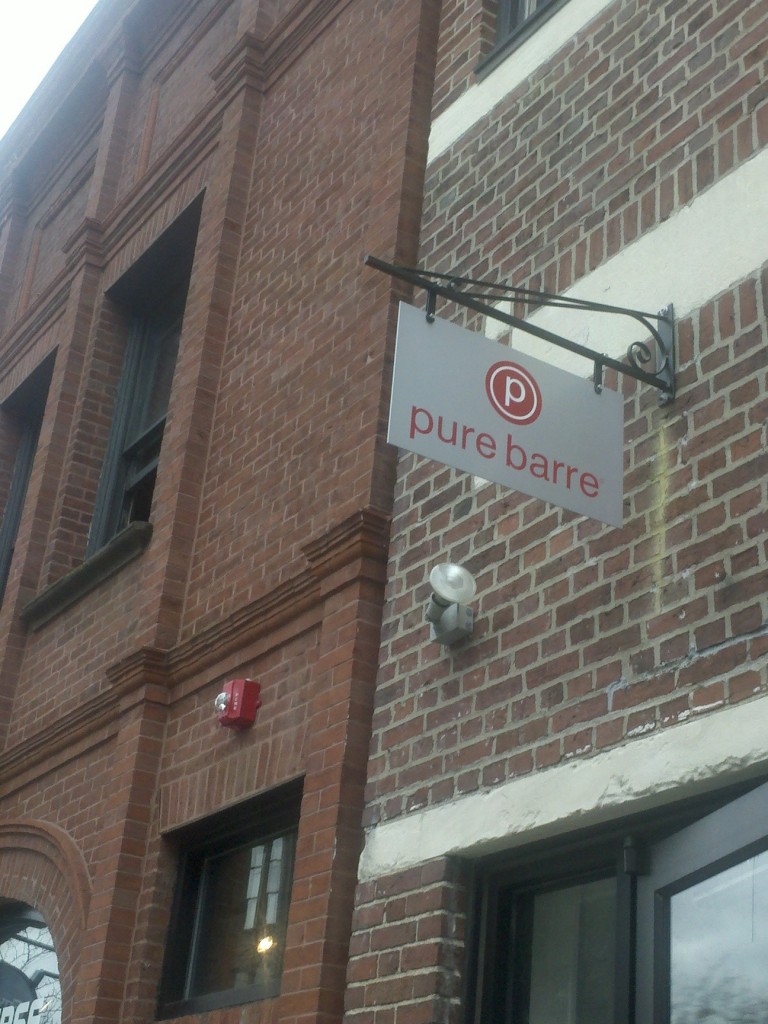 I'm a huge fan of trying new workouts, challenging yourself and most importantly finding that exercise that makes you shine (you know, makes you feel beautiful, strong and confident in your body!) After all, that's what FitFluential means to me.
So when I was invited by Jen and Kerrie from Blog & Tweet Boston to attend a complimentary class a Pure Barre Boston yesterday afternoon, I jumped on the opportunity! While I have taken barre-style classes before through Core Fusion at Exhale Spa, I have  never tried Pure Barre so I was excited to see what was in store!
Pure Barre recently opened their new Boston studio at 350 Newbury Street, which is a prime location for anything & everything fitness and health if I do say so myself. (Side note: sweetgreen will be located just a walk away right by Copley Station, scheduled to launch in June. Boston foodie & fitness peeps, I know you are going to fall in love. You can read all about my new job at sweetgreen here!)
The first thing I noticed upon walking in was the beautiful space: clean, fresh with lots of natural light. Plus, they have lockers and keys available to students, so you don't have to lug around a clunky lock or worry about stollen goods (huge plus)!
Before class, I chatted it up with some fellow bloggers (new & old). Most of us were new to Pure Barre so we knew we'd be in for a serious sweat sesh! As we were waiting for class to begin, the lovely instructor Fiona went around to shake everyone's hand and introduce herself. I loved her energy and personal approach, making everyone feel comfortable and pumped for class to start. The studio owner Lauren was also there to take class with us, and help with corrections, which was a nice treat!
The Pure Barre Scoop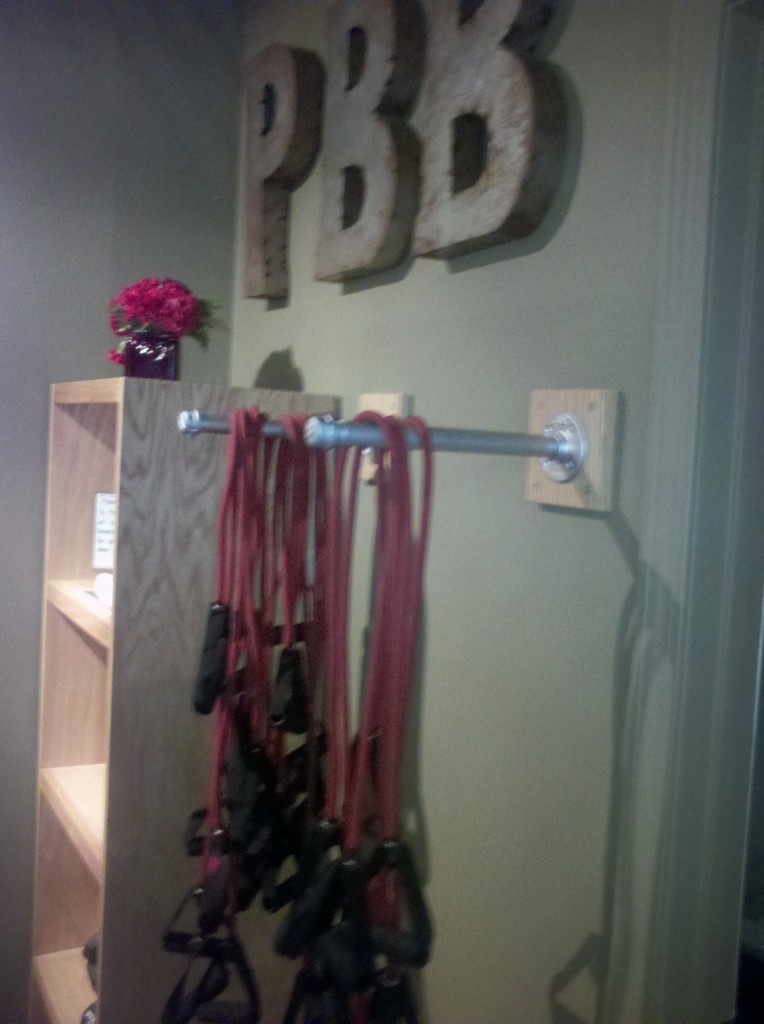 Class was an hour long, with loud fast-paced music blasting throughout. Let's just say, Fiona gave us a killer workout, with pretty much nonstop movement for the entire 60 minutes. I totally felt the burn especially in my abs and thighs, and still do (in a good way)!
We worked everything from arms and butt to thighs and abs, moving from the floor to the mat to the bar. I loved the fast-paced, energetic approach, as I didn't get bored once!
I also really liked Fiona and Lauren's genuine care for their students, encouraging us to hold a little longer (or sink a little lower) and correcting our posture. This was especially helpful during the glutes work on the bar, as I totally needed a hip adjustment. We were also constantly reminded to tuck, a super important part of the workout to really get as much as you can out of it. The instructors definitely know their stuff, which is important to me as a first-timer!
I'd definitely recommend Pure Barre for anyone who wants a real challenge, and likes a group fitness atmosphere in a non-intimidating setting. It's also great for those looking for results, as the barre method has been known to tone and sculpt the body and really work your core.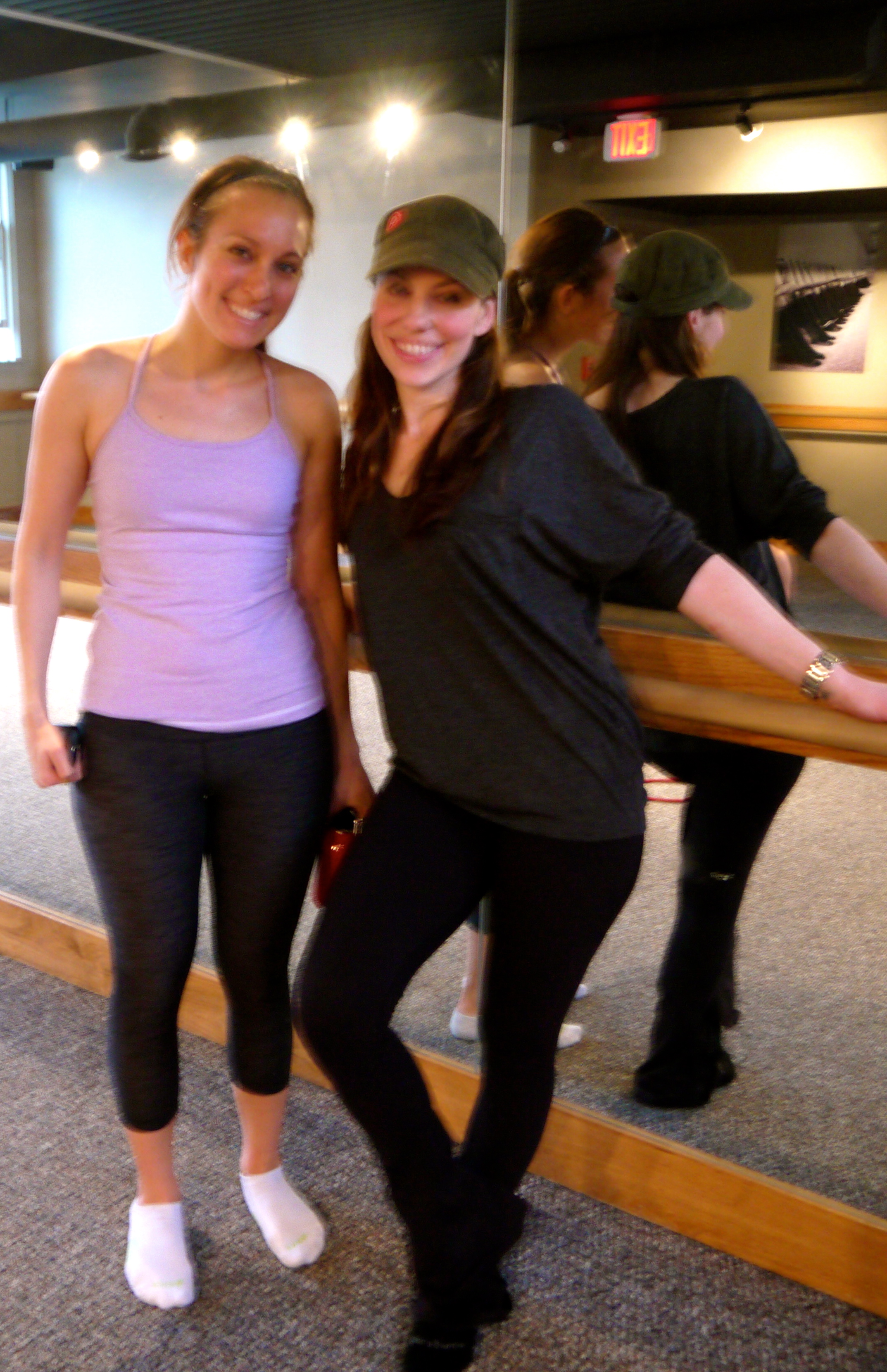 [me with superstar instructor Fiona! Photo credit: Jess, Little Miss Runshine]
Many thanks to Pure Barre Boston and Blog & Tweet Boston for putting this fabulous event together. Feel free to email me or comment if you have any questions regarding the workout, as I'm always here for honest feedback and advice!
P.S. Here's my message of the day that I'd like you all to reflect upon, which also happens to be a tweet I posted earlier today!
Have you ever tried Pure Barre? What was your experience like? How can you celebrate and encourage other women?