Good afternoon ladies! Hope you are all having a beautiful start to your week so far, remembering to relax and take time for YOU (something we forget to do far too often).
I'm happy to finally be back in Boston, as I feel like I've been living out of a bag for the past week with my trip to DC and last-minute visit to my parents in CT this weekend.
On the other hand, I have to admit it was quite lovely being home for a couple days. I spent the last few days celebrating a good friend's birthday with mimosas & brunch (the eggs with smoked salmon and asparagus were to-die-for), getting pedis with the ladies, cooking in my parent's brand new gorgeous kitchen, and lots and lots of unplugging.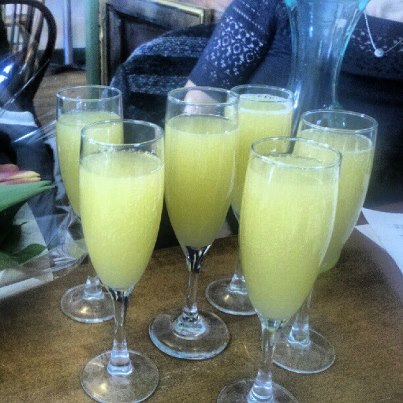 Speaking of cooking, I always have a blast cooking at my parents' house, since The Boy and I pretty much have a box for a kitchen and no, I'm not joking (Think: zero counter space, no dishwasher, etc). The problem is: we both love to cook and do lots of it, which leads to knocking elbows, silly arguments and unnecessary stress. Not to mention, we also both love to cook with quality ingredients, fresh herbs and top-notch, extra-large kitchen tools. (Don't even get me started on where we store our Vitamix and other oversized items). You can imagine the "Kitchen Nightmares" we deal with. Hey, maybe we should call up Gordon Ramsay?
Since The Boy knows just how much our kitchen stresses me out (to say the least), he concocted a little end table while I was gone to double as a drying rack and open up some extra counter space.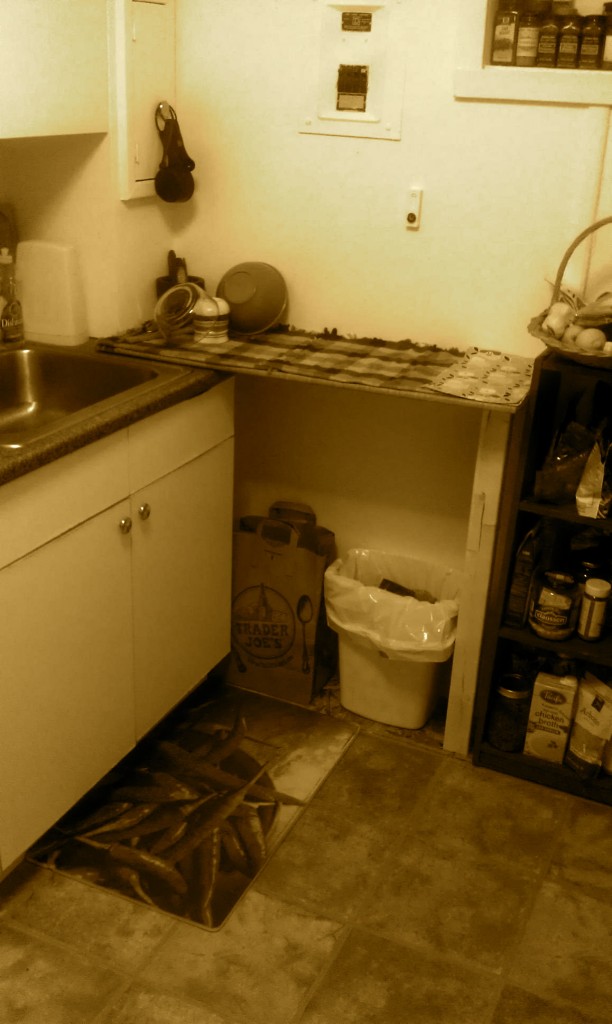 What a guy! I have to say, I'm one lucky chick. While this extra counter space is a start, it's still nothing like the beautiful kitchen we have in CT.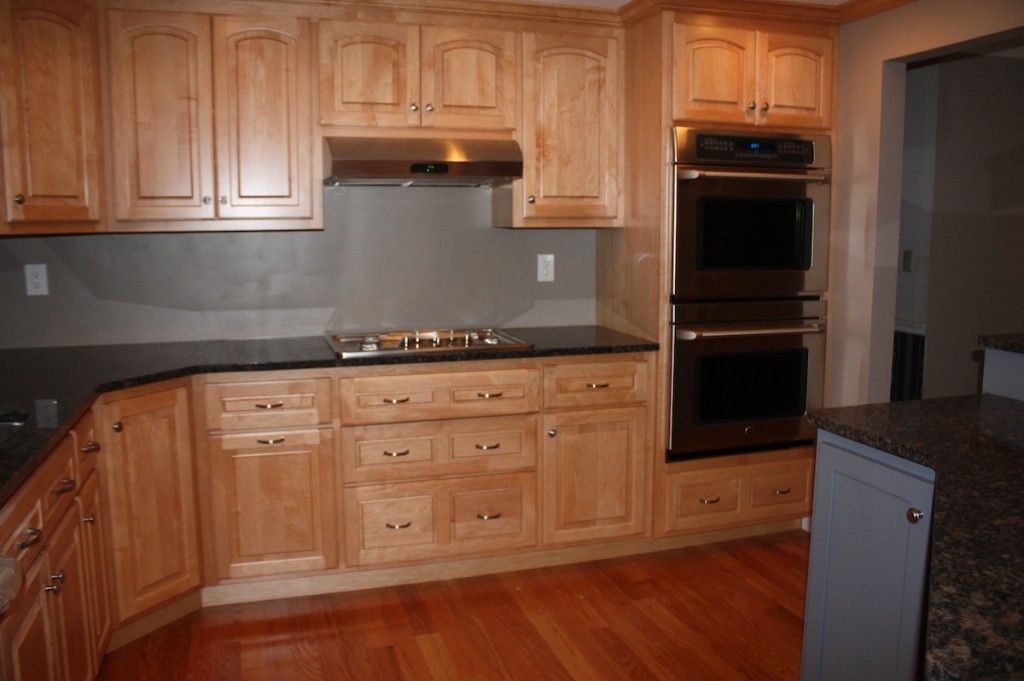 [note: this was during the painting phase a few months ago]
You can bet I took advantage by cooking up a lovely home-cooked meal for the family & some friends on Monday night with my sister and mom. I was in charge of the salad, my sister and mom handled the main course (a Spring Pasta Primavera with veggies in a light cream sauce and roasted brussels sprouts on the side) and my dad manned the wine and dessert (which featured gluten-free Hail Merry Chocolate Macaroons).
If you know me, I'm not one for ordinary, plain iceberg salads. Rather, I like to play, experiment and create new things! Since we've all been loving arugula lately, I started with that and a new salad was born.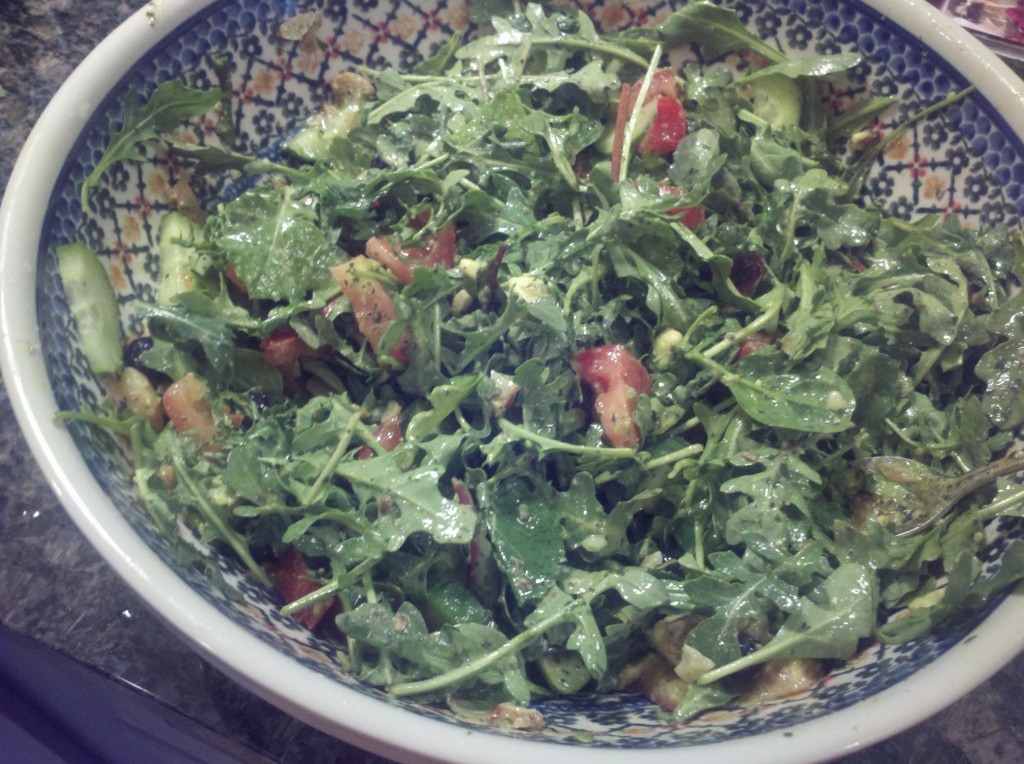 Arugula Salad with Pesto Vinaigrette
Makes about 6-8 servings
6 c. arugula
1 large cucumber, sliced in half vertically and then chopped
2 tomatoes on the vine, diced (aim for local & organic if possible)
1 large avocado, sliced into wedges
½ c. blueberries
6-8 cloves garlic, roasted & chopped
For Dressing:
¼ c. pesto
½ c.. extra virgin olive oil
¼ c.  red wine vinegar
juice of ½ lemon
1 tsp. each dried basil & oregano (just do a few good shakes of each)
salt & pepper to taste
Whisk dressing ingredients together ahead of time and set aside; Toss greens with salad ingredients and then slowly mix in dressing. Feel free to top with freshly grated parmesan cheese and pine nuts. Works great as a light lunch or as a starter for dinner.
Do you cook with your roommates/significant other in the kitchen? What's your kitchen space like?