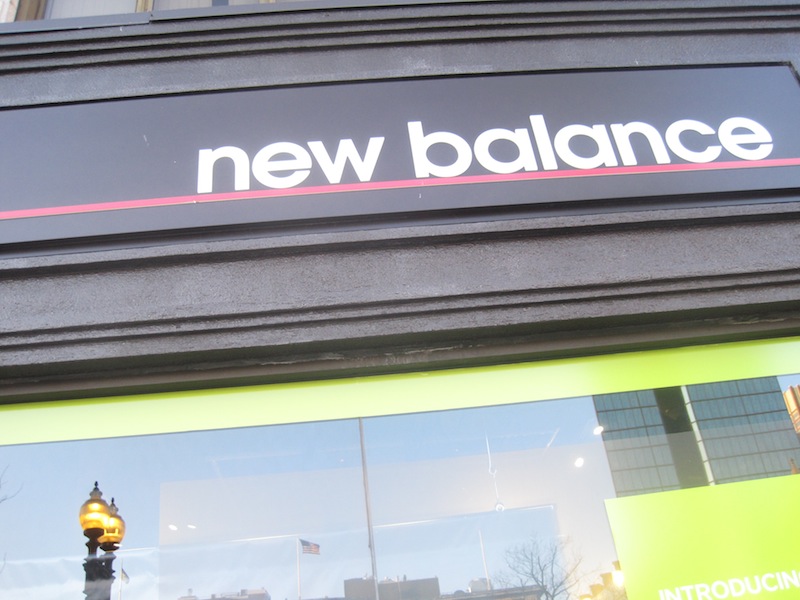 Good afternoon ladies! Hope you're all off to a healthy, happy Thursday. Random question for you: Do you know your ideal sports bra size? If you're not quite sure how to answer the question, I was right there with you. Plus, apparently 70% of women don't know their appropriate bra size!
So when I was invited to New Balance's Bra Fitting for a Cause yesterday evening, I was quite intrigued. To celebrate the launch of their new NBPSYCHE Sports Bra Collection, New Balance hosted an event at their Boylston St. store, offering free bra fittings to attendees. Plus, for every woman who got fitted, they donated $10 to MA's Susan G. Komen for the Cure.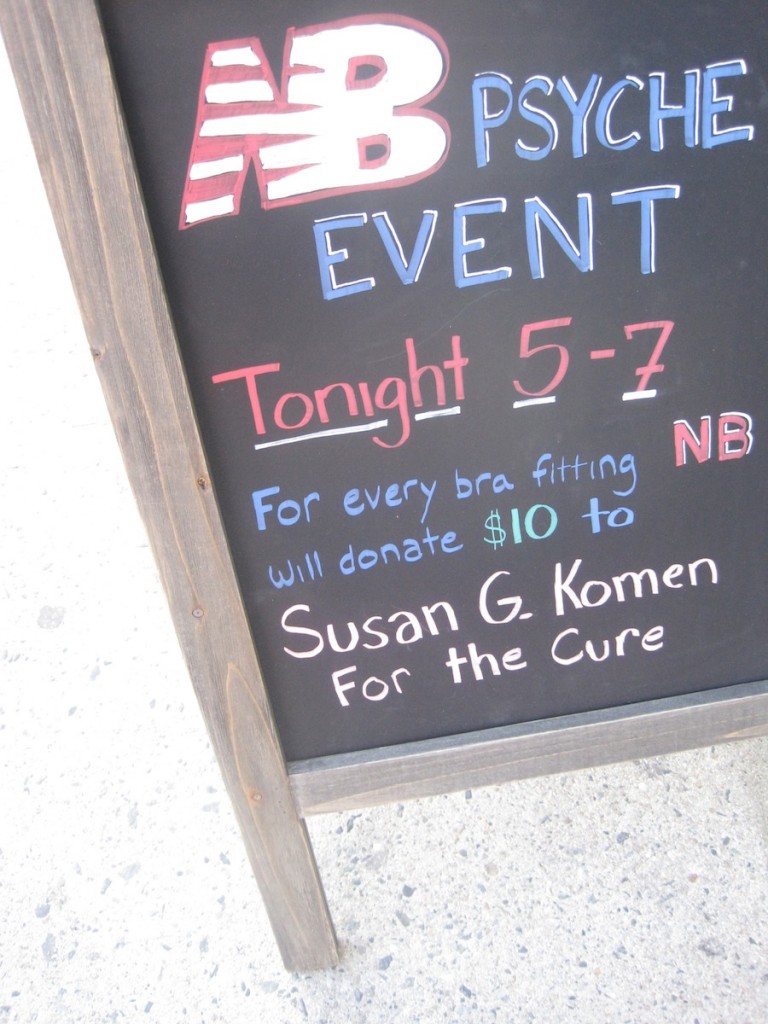 Upon arriving, I was given a ticket with a number to hold my place in line. (It also doubled as a raffle ticket!) As I waited for my "bra consultation," I sipped on some white wine, nibbled on a couple apps (I really liked the mini crostini with goat cheese and eggplant) and mingled with some of the other ladies.
While waiting (and snapping pics) I also ran into two other lovely bloggers: Elizabeth from On Tap for Today and Tina from Carrots 'N' Cake so it was nice to catch up for a little bit before I was rushed off to my fitting.
I must say, New Balance did a great job with making us ladies feel comfortable and well-informed. The woman who did my fitting thoroughly explained the whole process, including why it's important to know your bra size. Who knew that having that perfect fit can help prevent falling straps, that annoying shoulder-digging, and even chaffing? Being a runner, I was especially intrigued! Plus, all the bras are designed for the active woman, taking into account sweat management, breathability, comfort, convenience, style and class!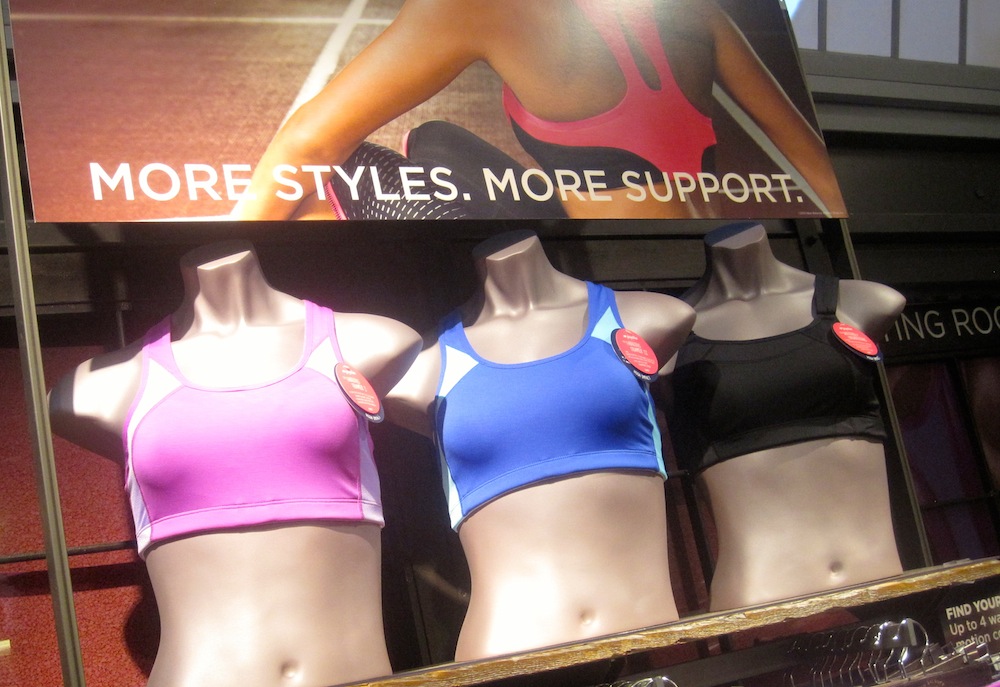 After taking my measurements, I was given two custom-fit bras chosen specially for me based on my size. We had some good laughs, since I wasn't exactly an easy contestant (small boobs & waist but big ribs and broader shoulders), in turn throwing off my measurements. But with a few quick questions and  adjustments, they were able to find my perfect fit.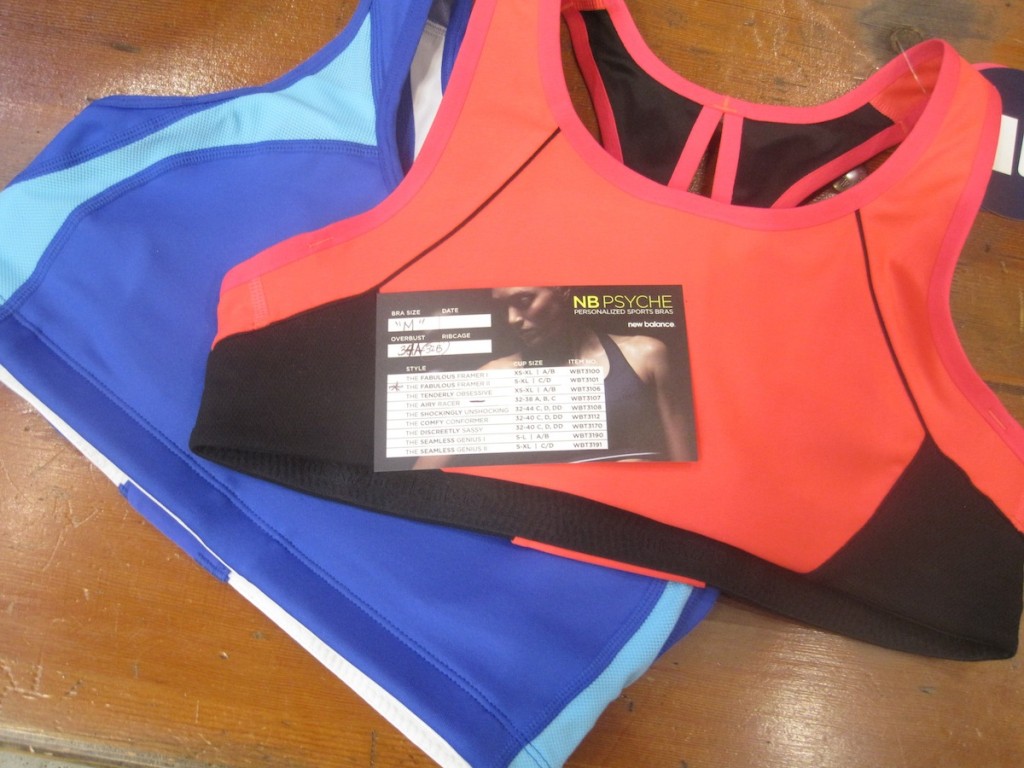 I loved the feel of the bras: super soft, comfy, and snug to my body but not in a "too tight" way. It felt like they were made for me, something I've never experienced with a sports bra. I'm usually the kind of girl that just buys a size small in whatever color or type that's available and calls it a day! While I liked both of the sports bras I tried on, I was a sucker for the Fabulous Framer II in medium.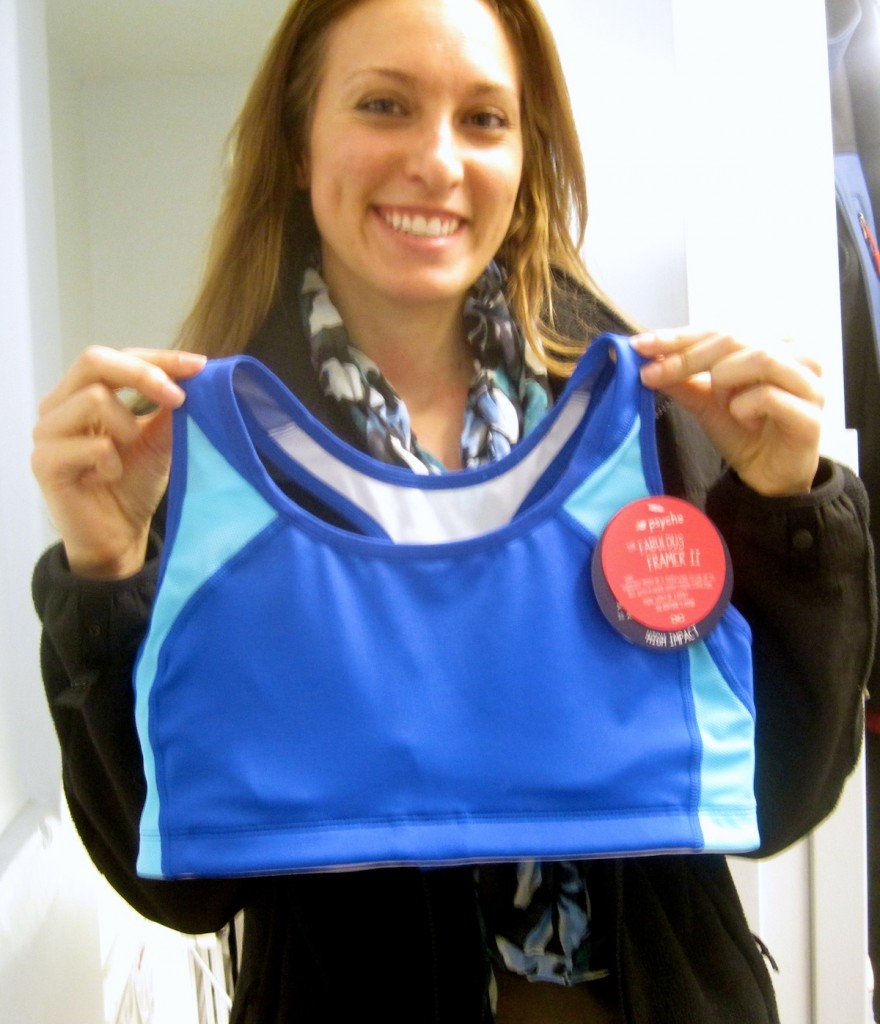 The Airy Racer felt great, but since it was a little bit lose in the shoulder area, the woman recommended I try it on again in a 32 B, versus the 34 A I tried on originally. Who knew bra sizes could be so complex? The best part is that the NBPSYCHE line offers 9 different styles, including 2, 3, and 4-way motion control, so that every lady can find "the one."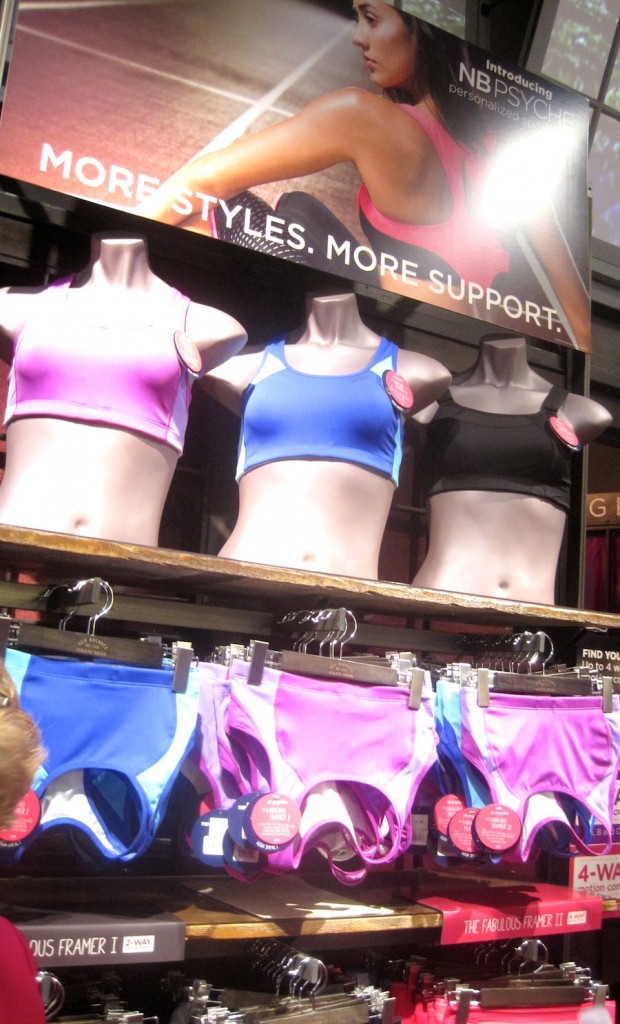 Big thank you to New Balance for putting on a fun & informative event. I'll definitely think twice next time I'm shopping for a new sports bra!
Do you know your sports bra size? Have you ever given it any thought? What's the #1 thing you look for in a bra, be it comfort, look, feel or something else?