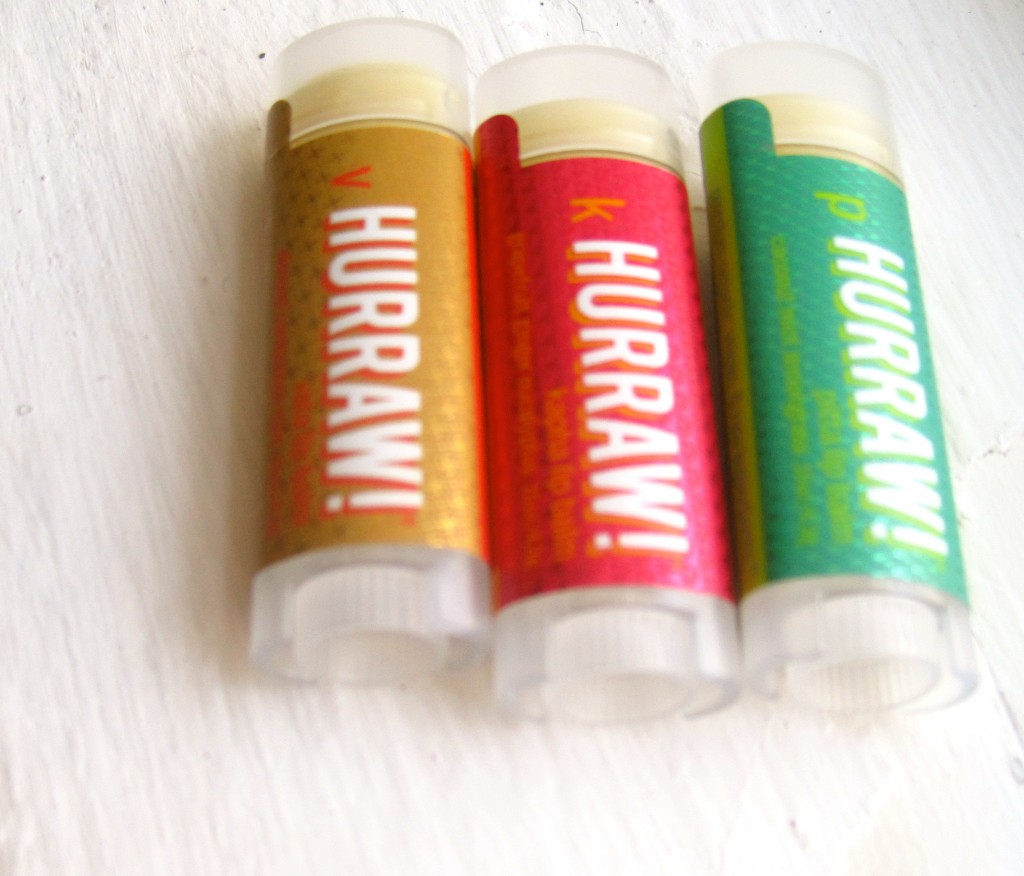 As you know, I am a sucker for all-natural (preferably organic) beauty products, from store-bought natural cosmetics to DIY body scrubs and facial moisturizers. That being said, I also love a product that actually works.
Well, Hurraw! Balm lip balms are the best of both worlds, providing an eco-friendly product that delivers smooth, tasty kissable lips. Ever since The Boy stuffed a three-pack in my stocking for Christmas two years ago, I've been 100% hooked. I rarely use any different brands, and I never leave the house without my balm.
Not only are they made with vegan, raw, organic, non-toxic, fair trade ingredients (like coconut oil, jojoba oil, cacao butter and natural fruit oils), but the 20+ flavors are far from boring and make you want to lick your lips all day long. Some of my favorites are Chocolate (made with real cocoa), Black Cherry and Almond.
And now I've got some new favorites, since Hurraw! Balm just introduced their new line of Ayurvedic-based balms for each Dosha: Vata, Pitta & Kapha.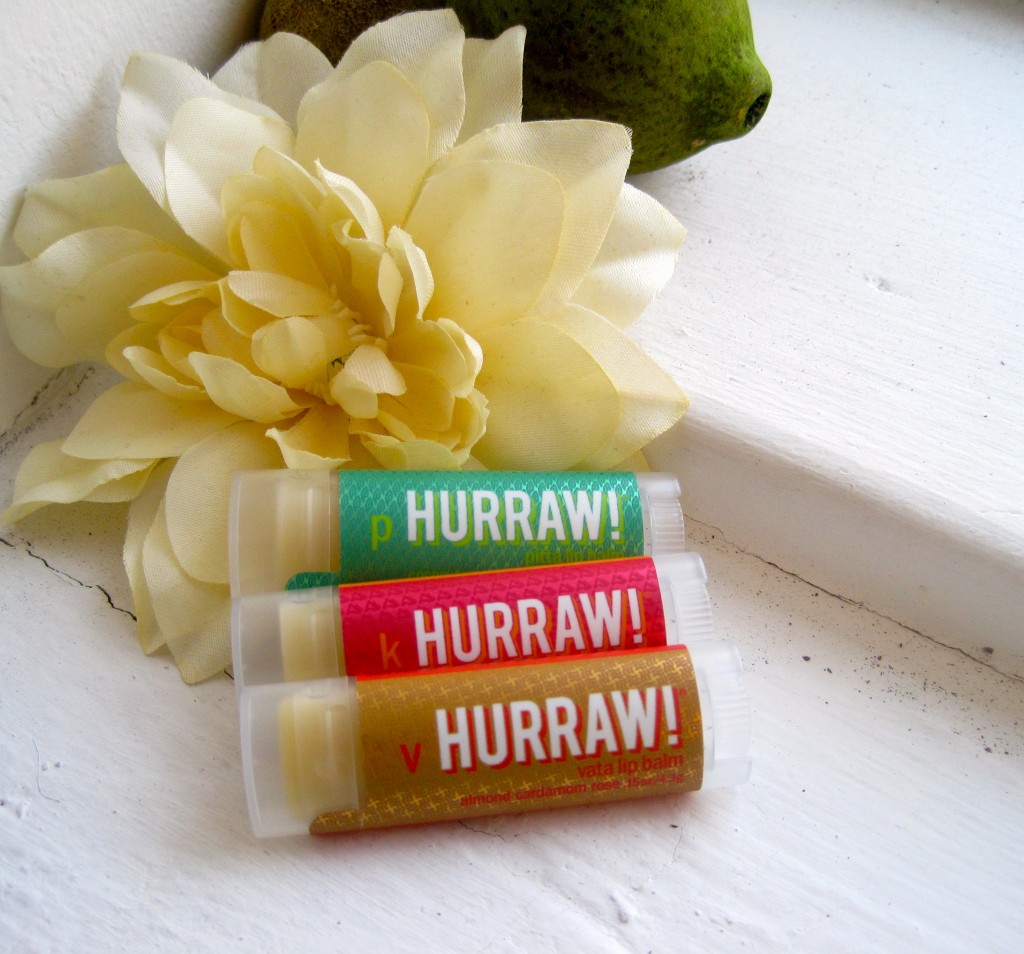 For those of you who aren't familiar with the Ayurvedic approach, it's a traditional Indian alternative
"medicine" that focuses on one's lifestyle and unique body type. In Ayurveda, they feel that based on your individual characteristics, different foods and activities can heal or harm. I often tie some Ayurvedic techniques into my health coaching sessions, as its one of my favorite topics I studied during Nutrition School.
We all carry each of the three Doshas, but typically there are one or two over-powering ones. After taking multiple tests and digging deep to really listen to my body, I've found that I'm primarily a Vata type, meaning that I carry the Vata dosha in excess and need to balance that out accordingly. Thank goodness there's a balm made just for me with almond, cardamom and rose. (I'm already in love.)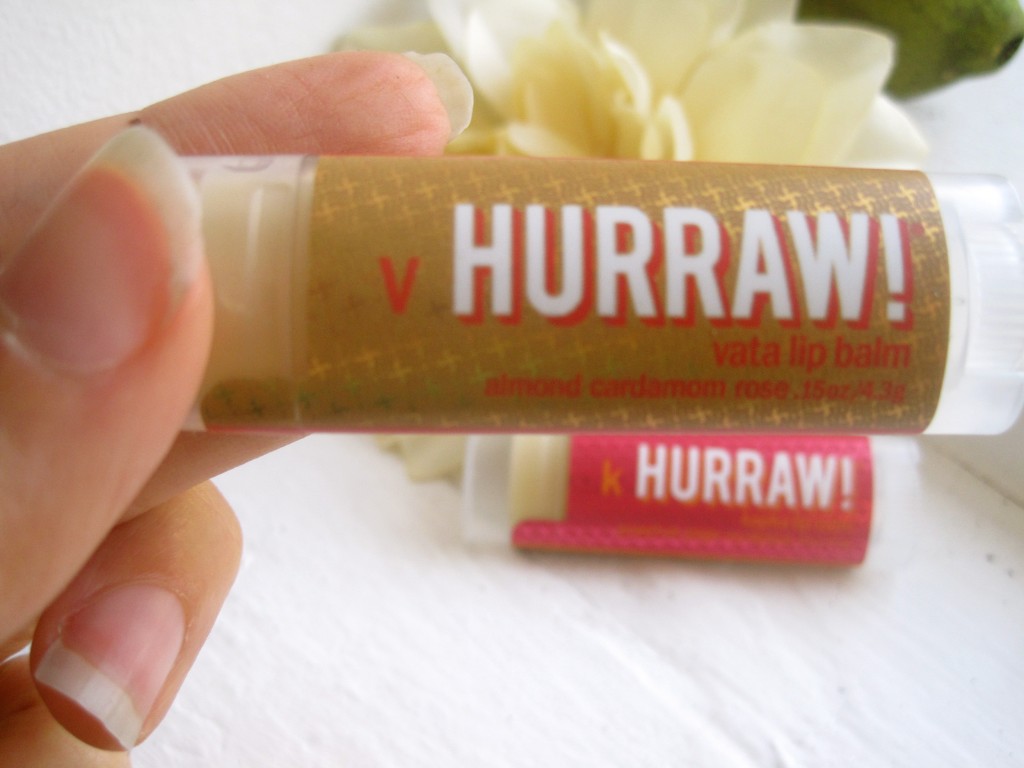 You can find our your unique body type here to see which balm would work best for you! Now for the exciting news: I'll be giving away a VPK three-pack of these Ayurvedic balms to 3 lucky Healthy Chicks! Yes, that's 3 packs of 3!
To enter, please do 1 or all of the following. Be sure to leave a comment on here for each task completed:
1. Simply tweet the following: Hurraw! @Healthy_Chicks & @HurrawBalm are giving away 3 packs of all natural, tasty lip balms: http://healthy-chicks.com/2013/03/18/hurraw-an-eco-friendly-lip-balm-giveaway/
2. Leave a comment here on why you want to win or what your unique body type is (or you think it is). Vata, Pitta, or Kapha? *Mandatory
3. Like Healthy Chicks and Hurraw! Balm on Facbook
4. Sign up for my FREE "A Day in the Life of a Healthy Chick" weekly newsletter!
I will choose three random winners by 5 p.m. on Friday, 3/22 through Random.org. Good luck!