I heart running. I love how it enables me to let go and simply be. I love how it challenges me yet comforts me at the same time. I love how it makes me sweat unlike no other form of exercise. I love how it empowers me to feel strong, beautiful and sexy (on the inside). And most of all, I love the way it makes me feel (inside and out).
From half marathons to casual strolls on the river, running and I have a very special relationship and have been together through thick and thin. As you can see, I'm pretty darn obsessed with running and all of its hidden benefits (ahem, it's more than just burning off that piece of cake).
Since the weather finally hit 50-degress in Boston (and the snow started to melt) I figured it was finally time to join in for City Sports Back Bay's Run Club. Plus, I was even more ecstatic to join as City Sports hooked me up with their sweet CS by City Sports gear, a new women's line specially designed for both comfort and attraction.
I loved all the options, and find it nice to know you  can wear comfortable, breathable clothes that are good-looking at the same time. Even better, they now offer Extended Sizes so all shapes and sizes can find that perfect fit that makes you  look and feel good.
If you know me, I love pink so I naturally went for this All Sport Tank in Fuchsia. How cute are the little ruffles on the bottom?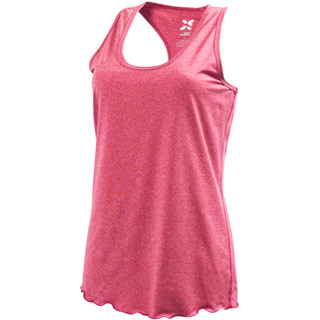 [Source: City Sports]
I paired it with the Accelerate Run Full Zip (that I had my eye on at the City Sports Chestnut Hill Grand Opening Party). I loved the pink-on-black pairing, and super-cool thumb holes on the zippy.
I completed my outfit with the Sports Core Run Tights in black. I'm generally really picky about pants, but fell in love with these form-fitting (yet comfortable) "run tights." They even have a zipper right above the butt for key/cash storage. Huge perk!
Now that I was decked out in my fashionable CS by City Sports gear, I was ready to run! The City Sports Back Bay Run Club starts at 6 p.m. sharp, meeting every Tuesday at City Sports Back Bay. There was such a great crowd, and I was impressed by the number of pumped up runners who attended! Each week, City Sports hosts a sponsor and this week was Merrell so they had shoe demos going on before and after the run.
City Sports brothers and fitness-addicts Ben & Alex Eld were super accommodating, and made everyone feel comfortable! While Alex explained the details of the run (giving us options for 3.5, 4, and 5 mile routes), Ben snapped pics of the group and made us feel at home. (Hopefully you can join in next time Ben!)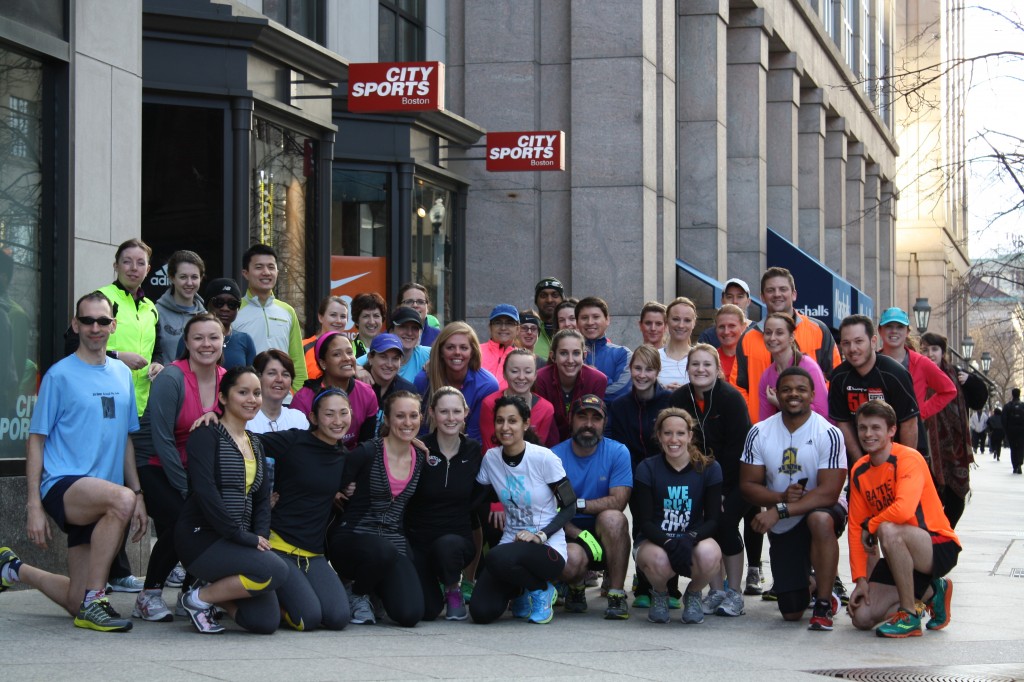 In addition, fellow blogger Jess was there, and I even got my friend Jess to join, who is *fingers crossed that we get picked* on my team for the Harpoon Brewery 5-Miler coming up in May.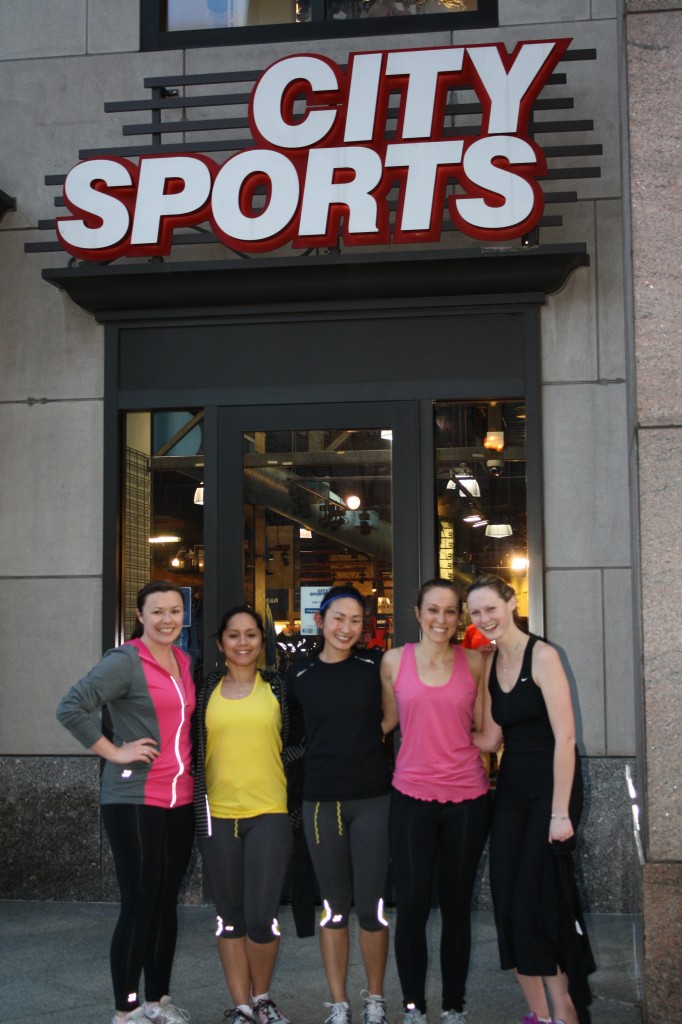 [Jess's 2 friends, Jess, me & Jess #2!]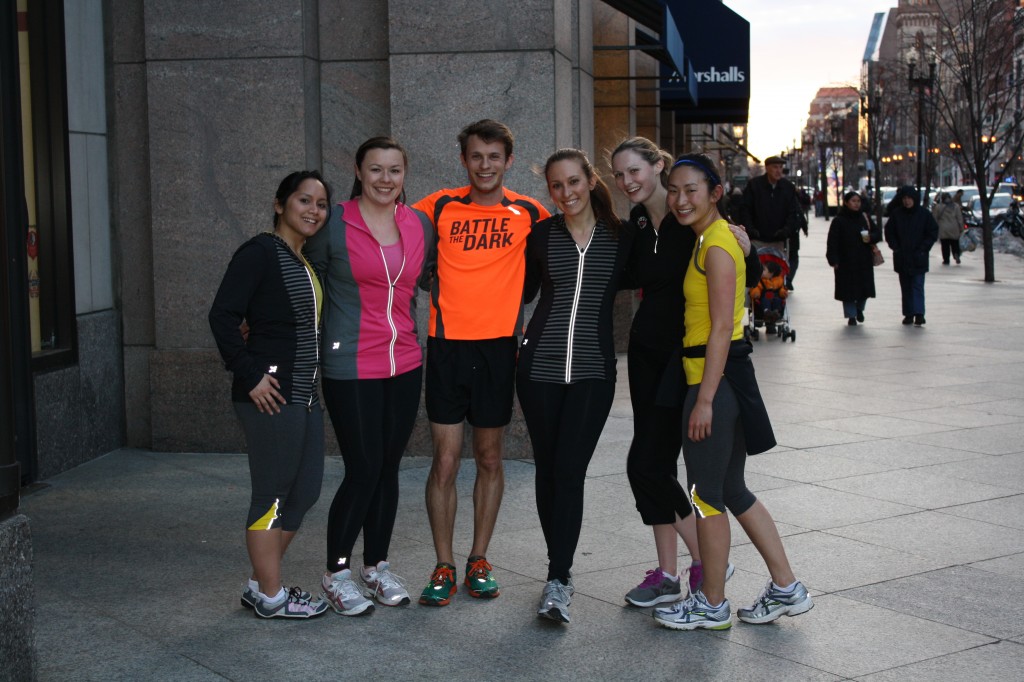 [some of the ladies with Alex!]
We couldn't have picked a more perfect night for running, and once we hit the river I was in my glory! Running on the Charles as the sun goes down is one of my favorite parts about living in the city, and if you haven't done so yourself I highly suggest you do. It was so nice outside, that I actually tied my zip-up around my waist early on, and simply ran in just a tank!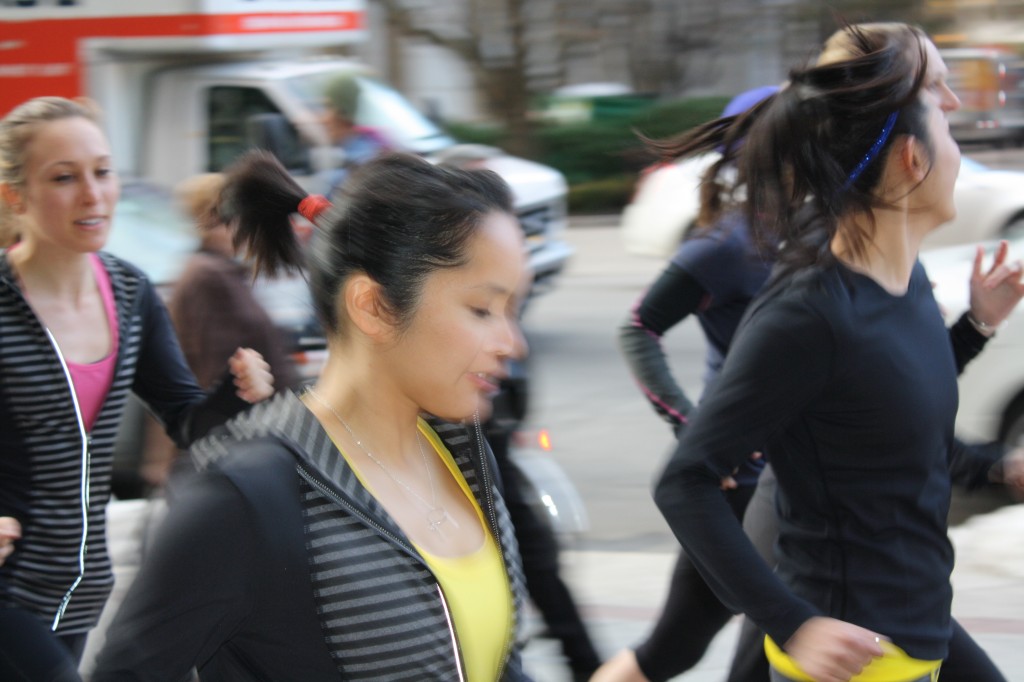 [off we go!]
I loved running through Beacon Hill, and the Boston Commons, and even heard some city folks pointing us out, saying "It looks like a night for running!" or "They must be part of a run club!" Hearing their praises motivated me to keep moving and finish out strong.
Somehow toward the end I split up from the group and did my own loop, with my friend Jess shortly behind. When I got back to City Sports to find no one there, I was quite confused and one of the staff-members told me to pretend I hit a run club record. Unfortunately, that wasn't the case and I must have cut the route short. (We're thinking it was about 3.1 though I didn't have my Garmin to confirm).
Nonetheless, I got my sweat on and had a great workout! Plus, my new outfit totally kept me just warm enough, by giving me the room to move, super important for runners. I HATE when I'm confined into something too-tight (ick!) or too loose (which can lead to chafing and constant pulling up your pants) CS by City Sports solved both of those problems!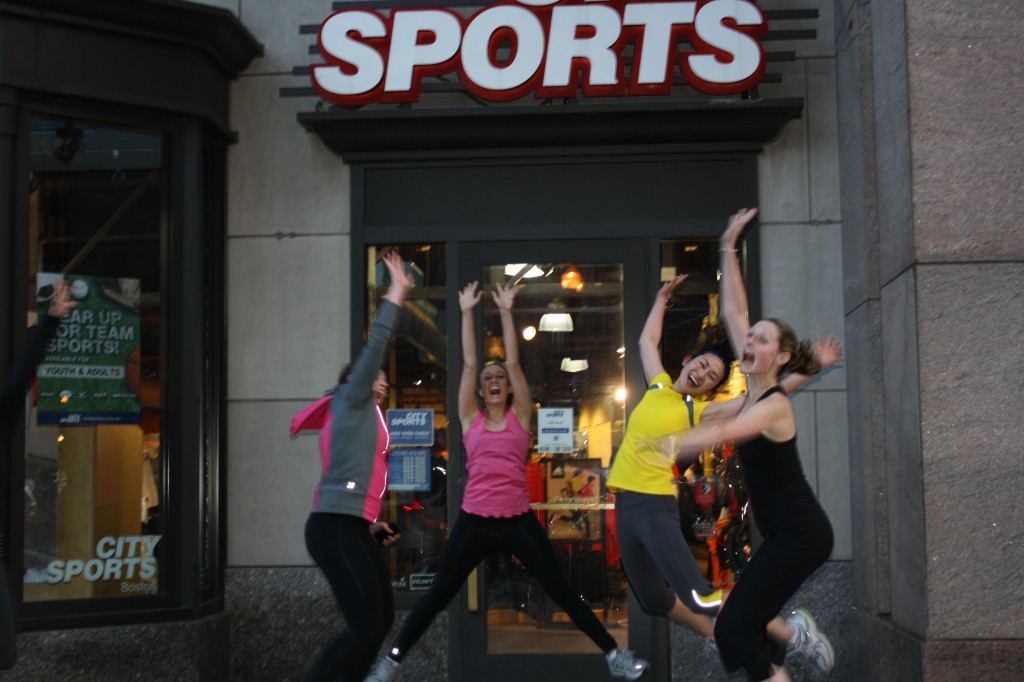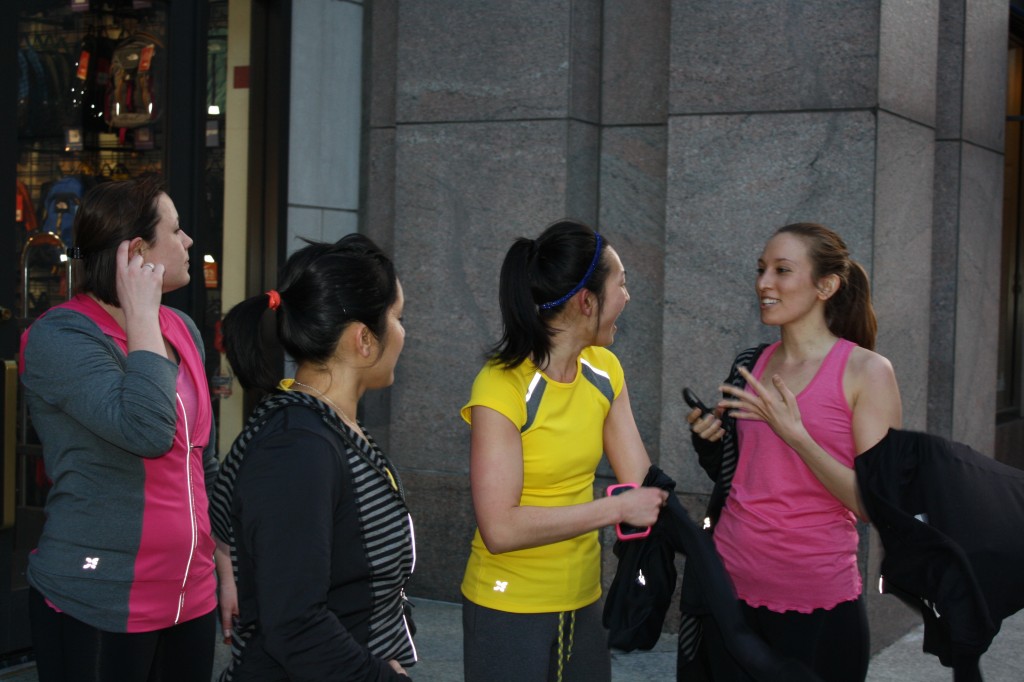 [post run chatter]
After the run, we all met inside for water, snacks (one of the runners brought homemade Peanut Butter & Chocolate Rice Crispy Treats) and a raffle hosted by Merrell. I won a water bottle (Yippee)!
No matter what city you live in, I definitely recommend you join for a City Sports Run Club, and if you live in Boston please let me know as I'd love to join you for a run! To learn more about City Sports Run Club Back Bay or CS by City Sports clothing, visit their website. As always, feel free to shoot me an email as I'd be happy to answer any questions you may have.
Note: I was given a complimentary outfit from City Sports to review, but as always all opinions are my own.