On most days, I wake up craving something warm like hearty oatmeal, eggs and avocado on toast or a good ol' fashioned veggie omelet. Being a Vata body type, I naturally crave warm meals. But lately, most likely due to the change of seasons, my body has been asking for a little something greener and cooler; that is, a green smoothie of course.
Although to tell you the truth, I still enjoyed an egg sandwich on a gluten free english muffin about 2 hours later because that's what I wanted…that's what I needed. Dare to dig deep and listen to YOUR body.
Egg sandwich or not, this green smoothie totally kicked off my day on a fresh, healthy note! Enjoy this minty concoction on those mornings you want to refresh and reset, or as an afternoon treat. Go ahead…get a little minty.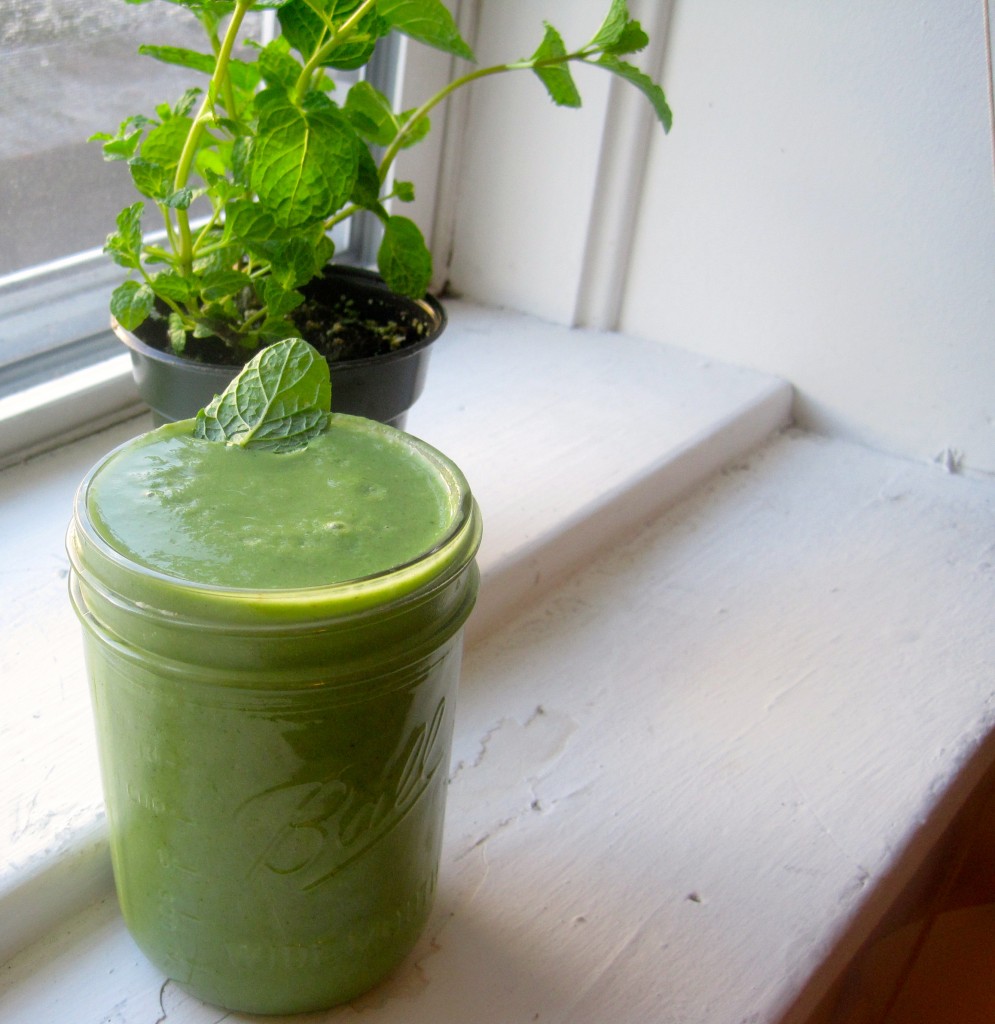 Get Minty Green Smoothie for Healthy Chicks
In the Mix:
1 c. coconut milk (you can also use almond milk or water)
large handful kale, organic
2 stalks celery, organic
1/4 c. cucumber, organic
1 medium banana
1/4 c. frozen pineapple
1 TB ground flax or hemp seed* (I used both)
3 organic mint leaves, fresh
*I used Manitoba Harvest Hemp Hearts that I received in my BeStowed box last week
~Add coconut milk, seeds, mint, fruit and then veggies. Blend on low until ingredients catch, and then blend on high for about 30 seconds, or until you get the desired consistency.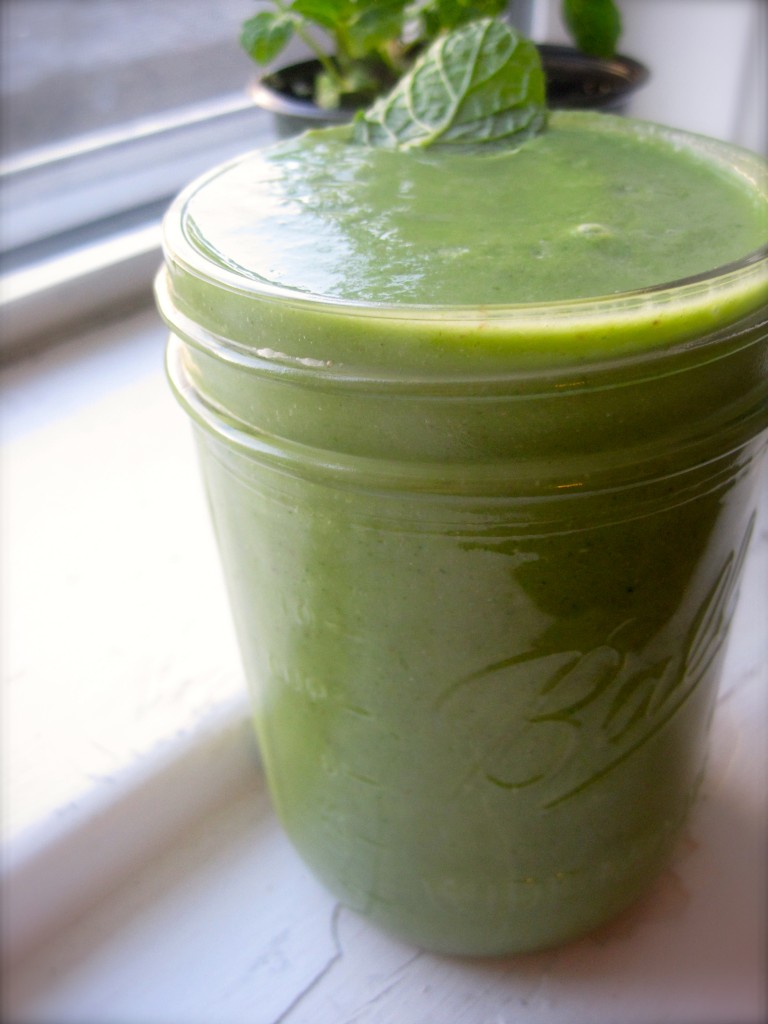 What's your favorite breakfast lately? Do you typically go for warm or cool meals in the a.m.? P.S. Don't forget to sign up for my FREE 7-Day  "Get Happy & Healthy" Wellness Challenge" starting Monday, April 8th.