Good evening ladies! Hope you were all able to squeeze in a little sunshine today. I just got back from lululemon Newbury Street run club, where I wore in my brand new #BostonStrong pink shirt The Boy bought me today. Oh, how he knows the key to my heart. There's nothing like showing a little Boston pride while sweating it out with a great group of people!
Anyway, let's get right to it with this week's feature for Healthy Chicks in the Community. I was lucky to meet this lovely lady at the I am That Girl event I spoke at last month, and  simply couldn't get over how smiley and friendly she was! A beautiful person both inside and out, this twenty-something truly knows what it means to be a Healthy Chick. I'll let Jessica take it from here…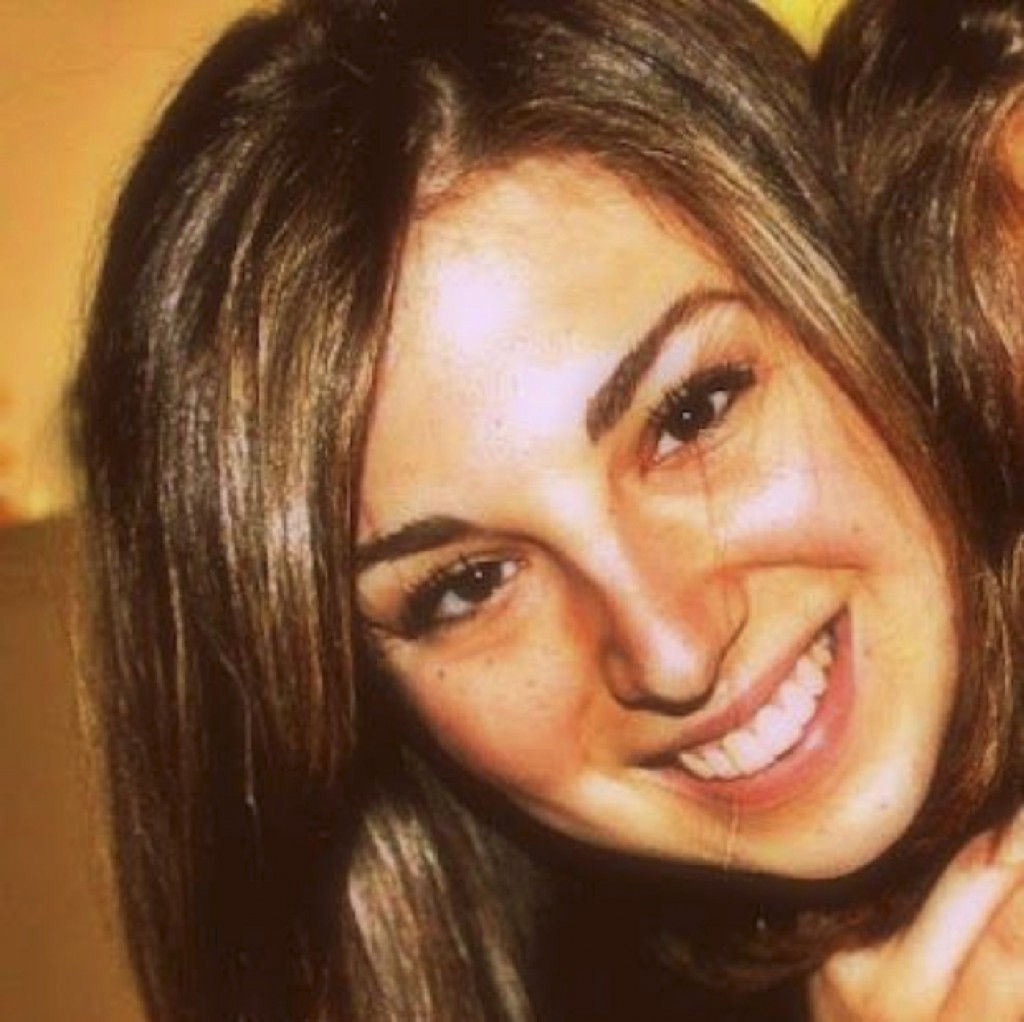 NAME/AGE: Jessica Scire/26
BLOG/TWITTER (If Applicable): www.jessicamariescire.blogspot.com
CURRENT CITY: Medford, MA
PHOTO TAKEN: This photo was taken in June 2012 on "Graduation Day."  My kids were graduating pre-k to move to kindergarten.  It was such a bittersweet day—I was so proud of my students and it was such a happy day but I also knew I would miss seeing their beautiful little faces and being around their silly and fun personalities each day.
WHAT YOU DO FOR WORK: I am a pre-k teacher.  I co-teach 15 amazing, curious, creative, and loving 4-5 year olds who are so proud and ready to go to kindergarten in the fall!  I truly believe I have one of the best jobs in the world.
NUMBER ONE PASSION: People!  I am passionate about treating people with kindness, compassion, and respect.  I place creating and developing meaningful relationships with people on such a high standard. 
I FEEL MY HEALTHIEST SELF WHEN I AM: Eating right for me, drinking lots of water, going for a walk on a warm day, and surrounding myself around the people I love.  Having sunshine, support, and love all around you makes for a healthy, happy day. 
BUT I AM ALSO A REAL GIRL & SOMETIMES: I plop myself on the couch and watch TV—migrating back and forth to the refrigerator for little snacks!
TOP THREE KITCHEN STAPLES: Granola bars, peanut butter, apples. These are so helpful when I'm on the go—especially during weekdays. 
NUMBER ONE GUILTY PLEASURE: Pampering myself.  I love to paint my nails, get my hair done, and relax!  If I could give myself a spa day every day, I would!
EXERCISE THAT MAKES YOU SHINE: Going for long walks and yoga.  I have recently found hot yoga and it is amazing!  I am always pushing myself to get better but it's all in the practice! 
FAVORITE COMFORT FOOD: Anything chocolate.  I have always loved chocolate. Dark chocolate, milk chocolate, chocolate peanut butter cups—you name it.    
MESSAGE YOU'D LIKE TO SHARE WITH OTHER HEALTHY CHICKS:  When Rachel said she'd like to highlight me for her "Healthy Chicks in the Community" piece I immediately felt incredibly guilty and thought, she must have the wrong person.  I snacked on pretzels all day and ate a burrito for lunch–clearly not my best "healthy" day.  But the more I thought about it, the more I realized that food isn't the "be all, end all" of being healthy.  It's a lifestyle.  It's your perspective, your focus and drive, your passions.  It's knowing your flaws and being okay with them-knowing that you have the power to change them.  It's how you treat others and how you treat yourself.  It's being that light and shining it on others so they can do the same.  Ladies, stay healthy, happy, and beauty-full!  You are amazing! xoxo
If you'd like to be featured as one of my Healthy Chicks in the Community, or know someone who you want to make blush, email me for more deets. And remember, if you aren't feeling your healthiest self or are struggling to make positive changes, shoot me an email anytime to schedule your FREE 15-minute info session, check out my health coaching programs, or sign up for a heathy grocery store tour!
P.S. Don't forget to sign up for my wellness workshop "Detox & De-Clutter Your Mind & Body This Spring" next Tuesday, 4/30. Discounts for Healthy Chicks' readers!