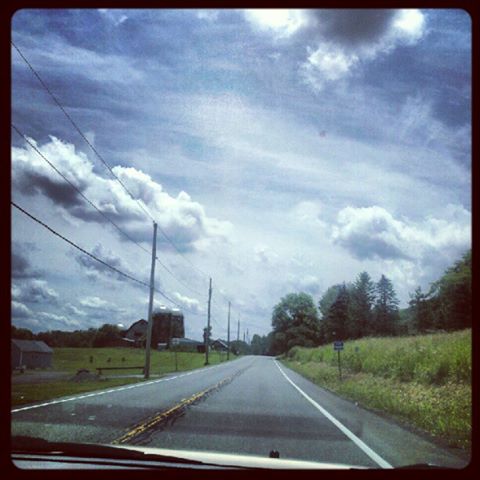 I live a very fast-paced, go-go-go, give it my all, "you can sleep when you're dead" lifestyle most of the time (as I assume most blossoming entrepreneurs do.) It's full of passion, excitement, life and color! Staying up late letting the creative juices flow…parking it at coffee shops for the day to hit last-minute deadlines…taking chances…booking meetings…picking up the phone…showing up…saying "Yes."
I won't lie: while it's wildly inspiring and entertaining sometimes it can be plain exhausting. Exhausting to the point of burn out, fatigue and "enough." Does that mean I'm not cut out for it? Not one bit.
You see, what I realized lately is that you don't have to pick one or the other: the "play it safe" unplugged life or the fast 'n' furious audacious life. Rather, they can play off each other and you can have the best of both worlds. You can create your perfect blend.
How? By slowing down (when you need to). It's wonderful to live a life full of wild excitement, but if you suddenly get too wrapped up in being "on" all the time, that may be a sign that it's time for you to slow down, take a break and unwind.
Ever since I created my "Stop Doing List" a few weeks ago, I've been able to slow things down while still satisfying my entrepreneurial needs. By doing so, I've also kept burnout, stress, frustration and limiting beliefs to a bear minimum as well.
Slowing down does not make you "weak" or lazy. Rather it makes you show up as a more clear-headed, powerful, open-minded, inspired version of YOU. And that's where the beauty is.
Here are some of my favorite ways to slow down when I catch myself moving too fast:
Road trips with The Boy (belting out our fave tunes & letting my hair flow in the wind)
Getting away from the city for the weekend (We're just getting back from a quick trip to Cooperstown, NY to visit The Boy's family, and we also like to escape to Fisher's Island to visit my grandparents and New Hampshire to stay at my family's condo)
Cooking a home-made meal & taking my time with it (with an apron on)
Sipping on Yogi tea (especially reading my lil fortune)
Unplugging…for multiple hours at at time
Walking instead of running
Enjoying a meal in silence (focusing on the smell, the taste & the texture of the food)
Breathing (& sometimes meditating)
Putting pen to paper for some good, ol' fashioned free writing
Zoning out to good music with bands like The Shine, Of Monsters and Men, and Ingrid Michaelson
Going to bed early & sleeping in
Sex & The City Marathons. All night.
Treating myself to a facial or massage. Even if it's a homemade facial & begging The Boy
What are your favorite ways to slow down?