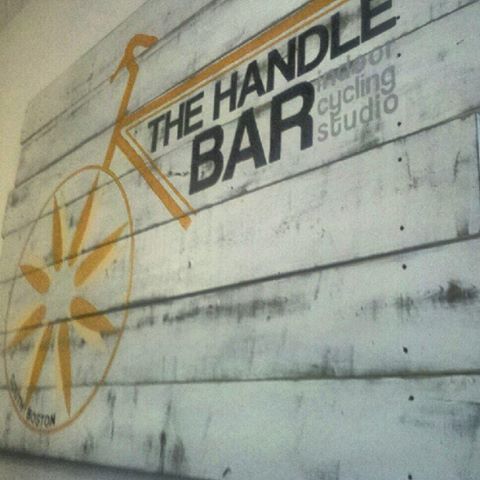 Spinning has quickly become one of my favorite exercises of late. Why's that, you ask? Well of course I love a good, sweat-inducing, body-sculpting workout, but that's not the main reason why I've fallen in love with spin. What really put me head over heels is the way it makes me feel. There's nothing like 45+ juicy minutes of straight-up adrenaline mixed with loud beats pumping through the speakers to get you motivated!
Thus far, I've been taking classes at Recycle Studio which I adore for their top-notch teachers and comfortable, boutique feel. (Take Christina's class…she'll make you sweat 'til the very end) But unfortunately there aren't many other spin studios around the Boston area, especially for those who don't live right in the city.
That's why I was super excited for the opening of The Handle Bar, the city's newest spin studio located in South Boston (right off Broadway Station on the Red Line.) And I was lucky enough to be invited to try the class with up to 10 of my friends (spin shoe rental included.) SCORE!
While The Handle Bar isn't right in Downtown Boston, it's just a quick 10 minute trip from Park Street Station, making it super easy for commuters to get to class. Upon walking in, I was amazed by beautiful decor and great attention to detail. It definitely wasn't your typical gym ambience; rather is was warm, inviting, edgy and hip. You know, it sort of makes you want to sit down and stay a while.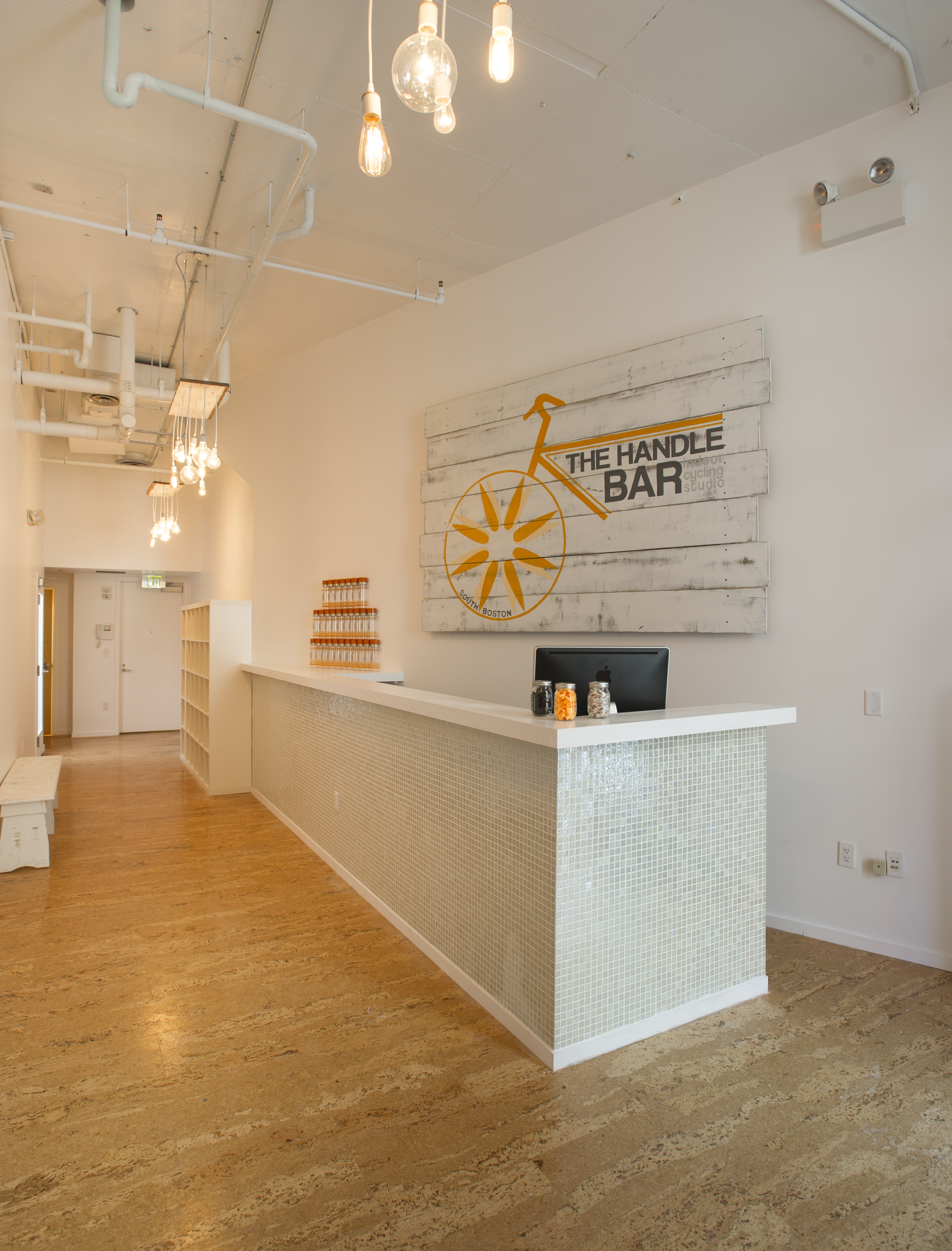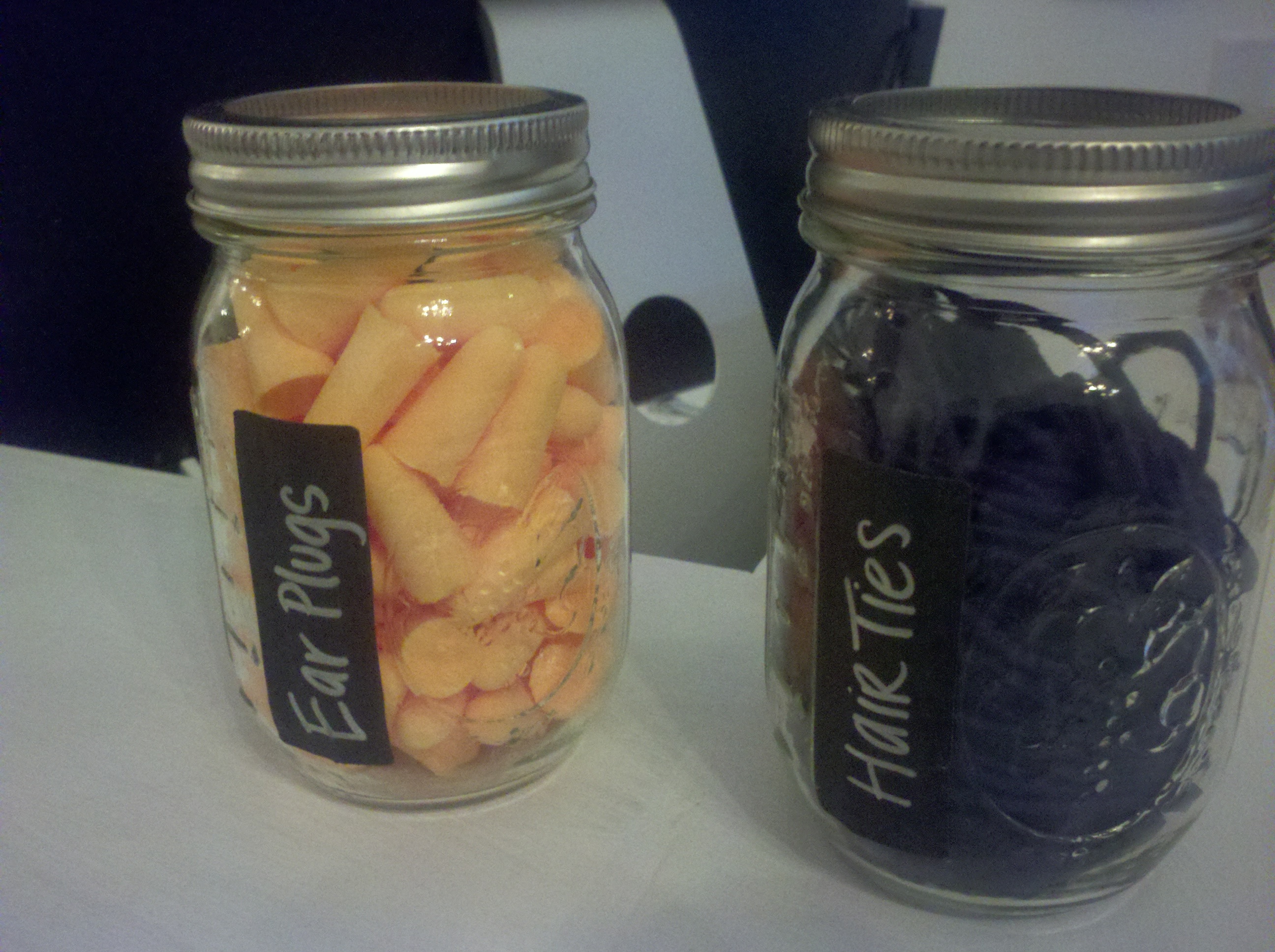 [earplugs & hair ties on the house!]
Not to mention, the owner Jess is an absolute sweetheart and just as beautiful on the inside as she is on the out! We had met once before, and she quickly ran over to give me a big hug and greet the group. Not only does Jess manage the studio, but she totally walks to talk too as one of their talented instructors.
After being greeted, we filled out some quick waivers (easy, peasy) and then were asked for our shoe size to get our spin shoes. I had never spun with actual clip-on spin shoes (that clip into the bike pedals) as I usually just wear my clunky running shoes that slip in. But these bikes were high-tech, not to mention brand new. So we had to get geared up properly!
When I walked into the studio, I was in awe. With 30 bikes, large mirrors and squeaky-clean, brand new equipment, I had never seen anything quite like it. It was spacious, open and just plain innovative. It got me even more excited to get my ride on!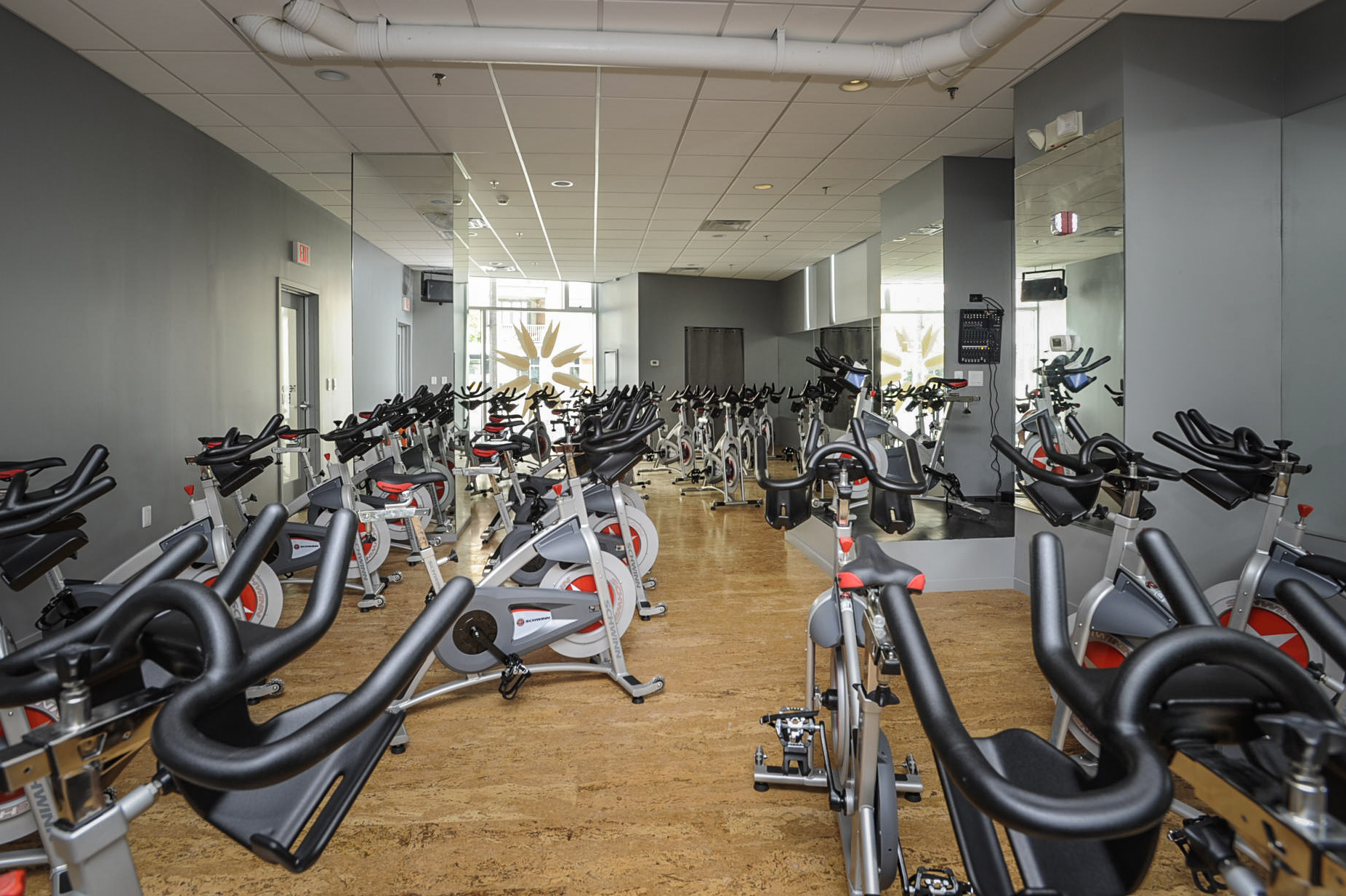 Jess and our spin teacher Ch'ien walked around the room to help everyone get their bikes set up, and Ch'ien introduced himself and explained the workout. Then the lights went off, the shades were closed and it was time to get the party started!
I really enjoyed Ch'ien's class, as he mixed in his own style making it different than your typical spin class. He teaches on a scale of 1 to 4 zone, 4 being in his own words: "You want to punch me in the face." I absolutely loved his energy, loud music (with lots of club-style remixes and even a little Spice Girls thrown in) and overall style of teaching. Definitely kept the crowd moving their legs (and entertained with his bursts of humor!)
The added arm workouts — utilizing a weighted bar — differentiates The Handle Bar from other spin classes too. Plus, it gives your arms a killer burn as you spin your little legs away!
I will certainly be back for more, and can't wait to give the other instructors a try too! I've been told they've all got their own unique style and bring something different to the table, er, handle bar each & every class.
Want to see what The Handle Bar is all about for yourself? View their full schedule here to sign up for a class! Single classes are $20 plus a $2 shoe rental.