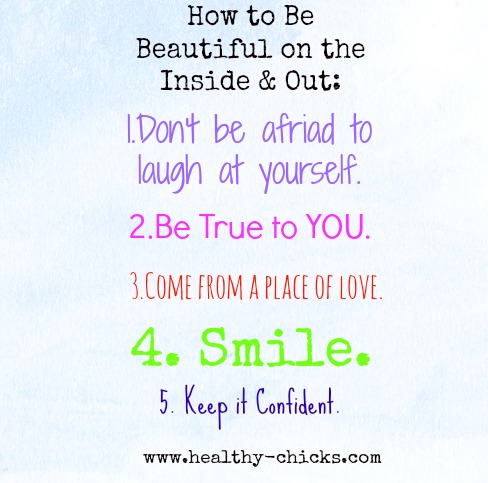 I spent this past weekend on Cape Cod with a group of college girlfriends celebrating our friend's bachelorette party. As I was looking around at the group of ladies (some whom I hadn't seen in years), I couldn't stop admiring how beautiful everyone is.
And no, I'm not talking about just on the outside. It's no question that everyone rocked their LBD and looked absolutely glowing, but what I'm talking about is the beauty that comes from within. Inner & outer beauty are connected and if you can express them both then girl, you've got it goin' onnn!
Here are 5 Ways to Be Beautiful From The Inside Out:
1. Don't be afraid to laugh at yourself & let loose: True beauties aren't afraid to make a fool out of themselves and have a good time. This sort of inner-child playfulness is downright attractive!
2. Be True To YOU: What I love about all my friends is that we are all so incredibly different and that's OK. Our group of friends is made up of free spirits, creatives, party-hoppers, sporty gals, accountants and entrepreneurs alike. We all have completely different tastes in clothes, music, men, you name it. But that's OK.  That's the beauty of it all. Be unique. Be you.
3. Come From a Place of Love: Compliment someone, express your gratitude, and most importantly really mean it. Keep it real and come from a place of love and others around you will appreciate that genuineness.
4. Smile: No, you don't need to be Miss Happy-Go-Lucky every darn second, but aim to smile as often as you can and come from a positive place. Positivity attracts positivity. It's just how it works.
5. Keep it Confident: When you feel confident & beautiful on the inside, that shines through on the outside. Do what makes you feel confident, sexy and alive!
XoXo,
Rachel
What does inner beauty look like to you? Share in the comments section below!