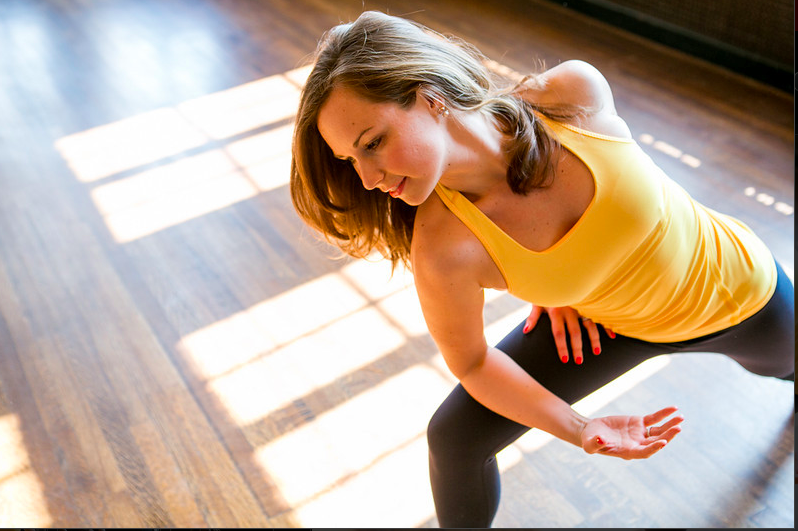 Good evening ladies, and welcome back to another week of Healthy Chicks in the Community! I am super pumped to share this week's chick with you, as she's one of the most genuine, real gals I know.
When I met Cara for the first time, she was decked out in the cutest lulu yoga outfit, smiling from ear to ear as she made her way around the room to greet the follow yogis. I immediately thought, "I want to be friends with this girl!" Since then we've become good friends, bonding over yoga, salads and good laughs. The best part about her is she's just a real, no-BS gal next door (or shall I say Yogi Next Door). What you see is what you get, and I absolutely love that about her! I'll let Cara take it from here…
NAME/AGE: Cara Gilman, 29
BLOG/TWITTER (If Applicable):Blog: http://runneromie.tumblr.com/Twitter: @runneromie
Facebook: http://www.facebook.com/cara.gilman2
CURRENT CITY: Brookline
PHOTO TAKEN: Lululemon Photoshoot at the Alden Castle in Brookline
WHAT YOU DO FOR WORK: I'm a full time yoga and cycle teacher. I teach at Back Bay Yoga, JP Centre Yoga, Sports Club LA and Sweat and Soul Yoga. I'm also an ambassador for Lululemon and Sweetgreen.
NUMBER ONE PASSION: Helping others feel more connected to themselves whether it's teaching a class or offering advice and support.
I FEEL MY HEALTHIEST SELF WHEN I AM: Consistently sleeping 8 hours a night, eating REAL food (not on the run protein bars and snacks) and having balance to my workouts–yoga, cardio (running/spinning/swimming) and weight training.
BUT I AM ALSO A REAL GIRL & SOMETIMES: Go for the processed foods when I don't have time to prepare my own food. I also get cookie cravings at night and have caved in many of times! This usually happens when I haven't been eating REAL food throughout the day or when I feel irritable because I have not gotten enough sleep.
TOP THREE KITCHEN STAPLES: Peanut butter, bananas & raw honey
NUMBER ONE GUILTY PLEASURE: I LOVE blueberry muffins and breakfast breads. Fall is my most favorite season. Not only for weather but for the warm, sweet and savory dishes!
EXERCISE THAT MAKES YOU SHINE: I can't just say one. It depends on my energy and my mood. Running has always been my way to feel confident and strong in my body. Yet, yoga allows me to get real with myself and really understand what's going on with me. Yoga and running are my yin and my yang.
FAVORITE COMFORT FOOD: Mashed sweet potatoes with marshmallows.
MESSAGE YOU'D LIKE TO SHARE WITH OTHER HEALTHY CHICKS: In order for you to feel better about yourself, you have to put yourself first. Sustaining a healthy lifestyle is a commitment and just like any relationship, you have to be dedicated to show up each and everyday for you.
Sending a big thank you for Cara for taking part in this week's Healthy Chicks in the Community. If you'd like to nominate yourself or a friend, just email me at rachelAThealthy-chicksDOTcom.