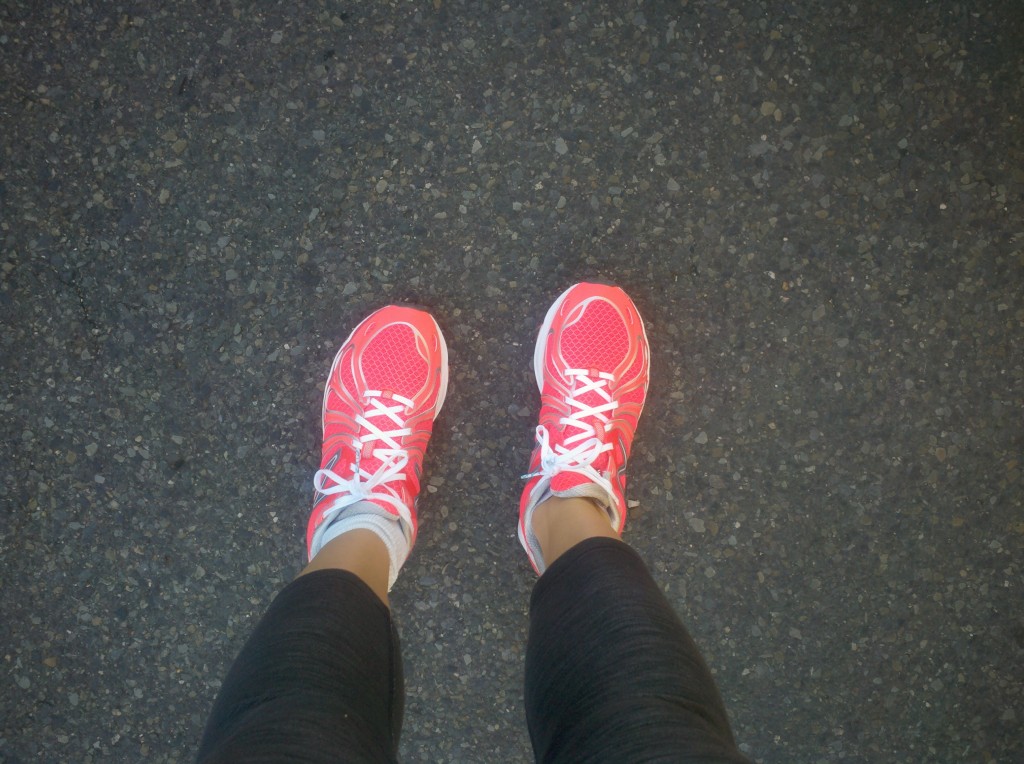 #LaceUp365
Last month, I was invited by the lovely folks at New Balance to participate in the launch of their Lace Up 365 program to celebrate their 25th anniversary of their partnership with Susan G Komen.
To honor those who have been affected by breast cancer, Lace Up 365 was born so supporters could dedicate their workouts to breast cancer survivors (featured on New Balance's site daily) simply by hash-tagging #LaceUp365.
And to kick off this fabulous, feel-good campaign, New Balance invited bloggers to participate in some of the newest & hottest workouts all around the city of Boston: Barry's Bootcamp, November Project, The Handle Bar and Yoga at NB Fitness. Sweating it out for a good cause? I'm IN!
Before the event, I was sent a pair of pink New Balance sneaks, a pair of pants and some shirts with the Susan G Komen Race for the Cure logo. I absolutely love my super-bright pink sneaks, which I wear proudly & think of someone to dedicate my workout to every time I sport 'em!
Each event started with a special gathering where we heard from a New Balance representative, as well as the beautiful & inspiring stories of a few survivors! We were also given little goodie bags with essentials like much-needed water, a face towel and some nutrition bars. From there, we were off to the workouts!
I was lucky enough to join for both Barry's Bootcamp  and The Handle Bar.
Class Recaps
Barry's Bootcamp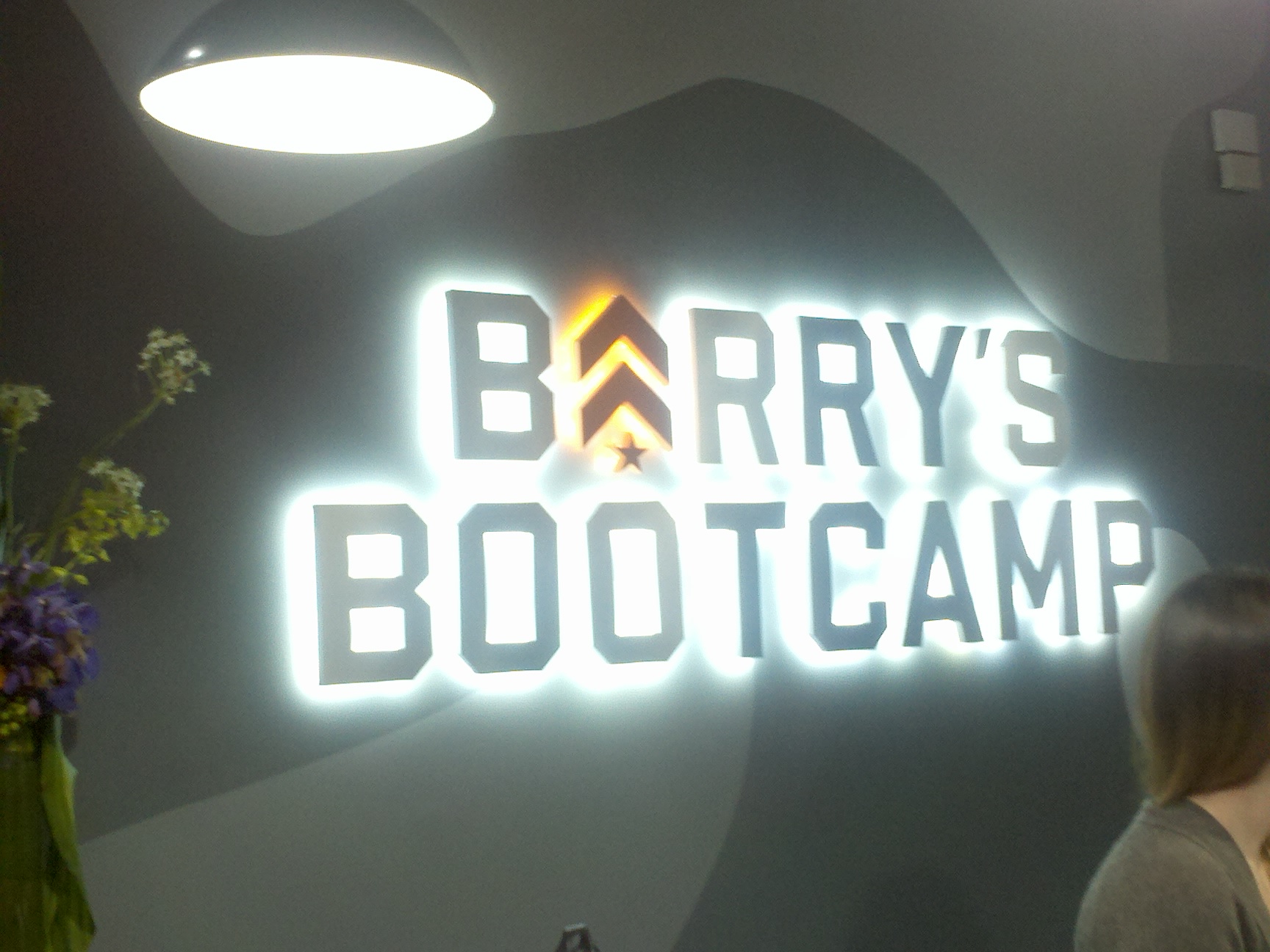 The first class I took was at Barry's Bootcamp, and I was thrilled to join as they just opened in Boston! I had only taken one class here before, and was excited to take it with one of the studio managers, Dustin, himself. I knew I was in for a treat aka. a super sweaty, challenging class. And Dustin definitely delivered!
Just to paint the picture for you all: when you walk into the room, the lights are dark with club-like lighting and the music is blaring. On this special event, however, we were lucky to have a DJ dropping the beats for the 60-minute class. You then shuffle around the room to either hop on a treadmill or snag your space on the floor. But don't worry, it doesn't matter too much, because you alternate positions throughout the class (roughly 30 minutes on each in 15 minute increments)!
I started on the floor i.e. strength training. Before the class began, Dustin had us dedicate the class to someone we know who has been affected by cancer. Immediately, I dedicated mine to my beloved Grandma Carol (who passed away a few years ago) and it was ON!
On the floor portion of class, we did a mix of lunges, deadlifts, chest-presses, dumbbell curls, push ups, planks and all that good stuff! Let's just say, I was certainly feeling the burn. As for the treadmill, it's not anything like running on a treadmill at the gym! From jogs to full out sprints (think: double digits), hills to flat roads, the workout was anything but boring. Let's just say: I was drenched in sweat. But the strength training portion was definitely more challenging for me personally, since as I runner I was more conditioned for the tread.
Overall, I highly recommend Barry's if you want a killer full-body workout (with fabulous coach-like instructors cheering you on) in just 60 minutes of your time! It's so worth it.
The Handle Bar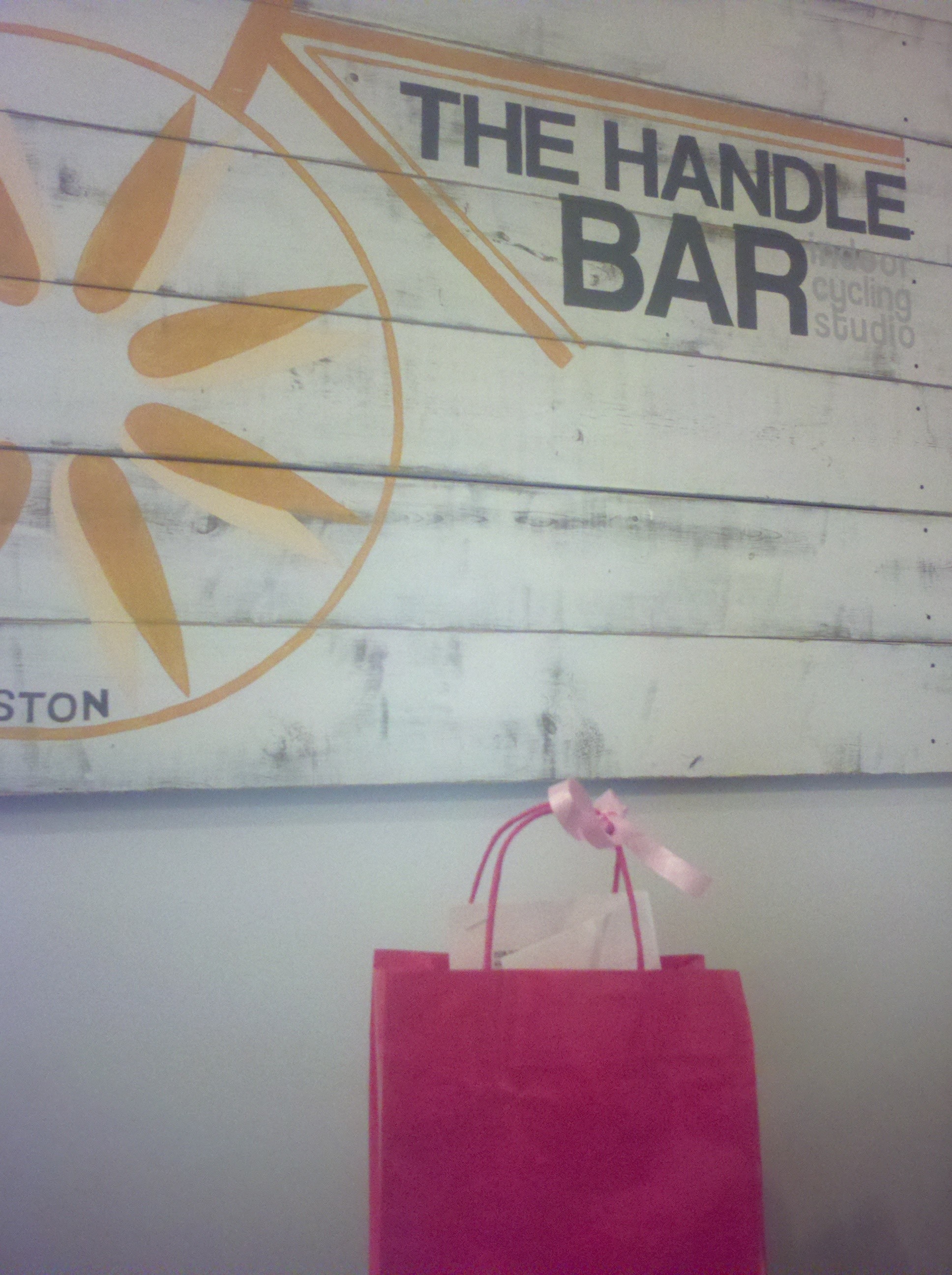 I've been to The Handle Bar a few times, and the main perks that stand out to me is a. their super friendly vibe b. their fabulous, cheerful instructors and c. their music.
Not once have I gone to a class there & been dissapointed. It's the worst when you take spin and the music stinks or the instructor is less-than-motivating. Bummer. Not at The Handle Bar! I also love their clean, chic look and welcoming vibe which is important to me as a customer.
This class was extra-special since I got to take it with the owner, Jess, for my first time! Not only is Jess super cute & spunky, but she's super motivating and plays killer music to boot. Score.
Read my full review of The Handle Bar indoor cycling studio here!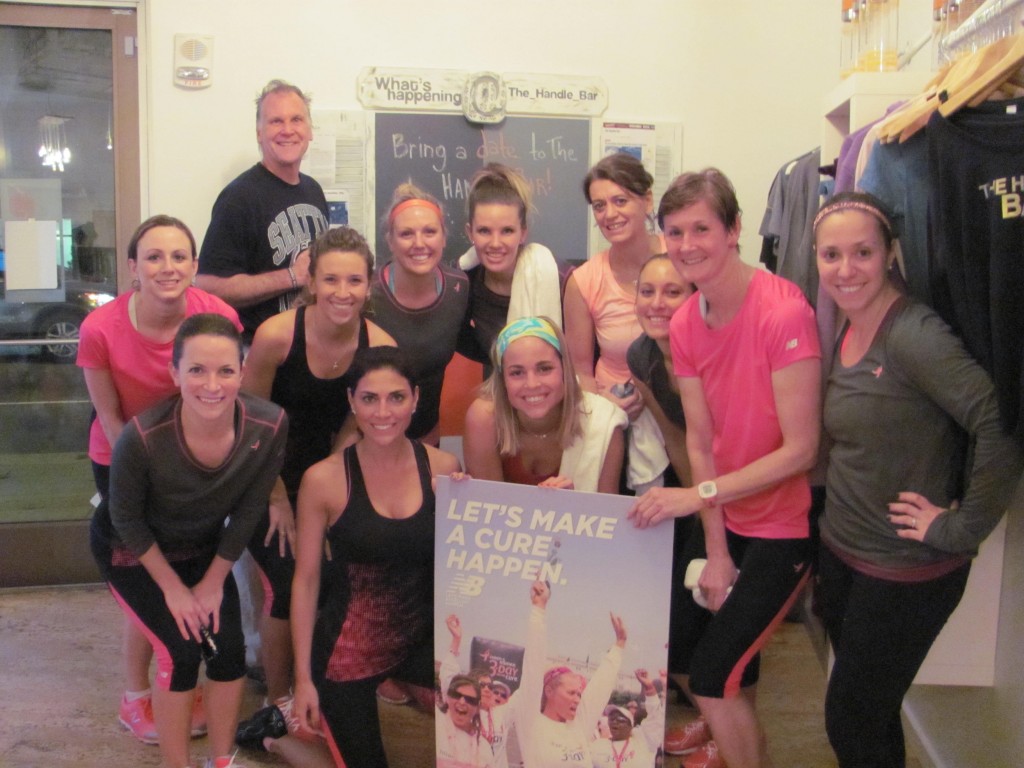 Sending a giant bear hug & a huge thank you to New Balance & Susan G Komen for putting together these events and making this campaign come to life! I encourage all of you to participate in this campaign, by dedicate your daily workouts to a survivor or someone special in your life. Use hashtag #LaceUp365 to participate!