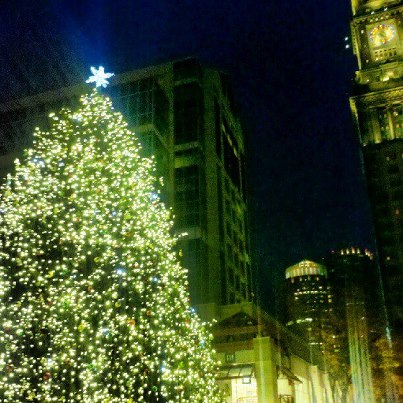 It's the most wonderful time of the year! We just had our first big snowfall in Boston, and I'm feeling all warm & fuzzy inside.
Before I head out for the Sowa Holiday Market to finish up some gifts for friends, I wanted to share with you 5 must-have holiday gift ideas for the Healthy Chick. Enjoy!
For the Creative Soul: the universe knows journal

All your creative, writing gals will love these inspirational journals from the universe knows. Great for both late-night journaling and creating your food/mood journal, these babies are a must for the Healthy Chick. They come in a variety of bright colors with various messages like "live with passion" and "cherish the journey." Plus today, Sunday the 15th they're only $10!
For the Yoga Chick: Harmony Yoga Mat By Jade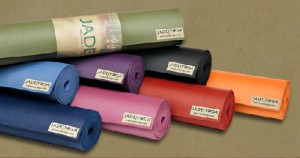 Every yogi needs a mat, and what better way to make your favorite yogi's day than by gifting them with a brand new one? I'm one of those girls who needs a new mat, so I asked my friends in the Twitter world what they recommend. My yoga-loving friend Jen recommended Jade, so you bet it's going on my list this year. Not only are their mats comfy & non-slip, but most importantly they're eco-friendly. Win-win-win. I'm loving the Harmony mat in Purple (of course).
For the Salad Lover: sweetgreen Beets Don't Kale My Vibe Tee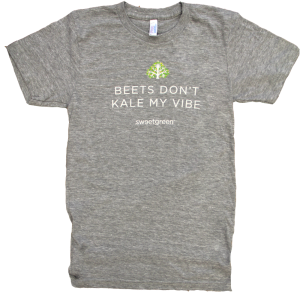 This "Beets Don't Kale My Vibe" tee is perfect for the salad lover & sweetgreen fanatic. This farm-to-table restaurant chain serves up fresh local salads in a hip setting, and as you can see now offers some sweet apparel too. Snag this super-soft, comfy tee for all your kale-loving friends to rock in 2014.
For the Dream-Catcher: The Fire Starter Sessions by Danielle Laporte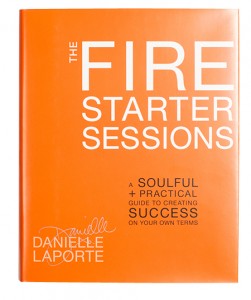 If you know someone who is chasing their dreams & full of passion, but may need a little extra push & direction, this book is for them. Danielle Laporte's The Fire Starter Sessions: A Soulful and Practical Guide to Creating Success on Your Own Terms is one of my favorite reads for igniting your inner passion!
For The Natural Beauty: Lush Giftcard + Toms of Maine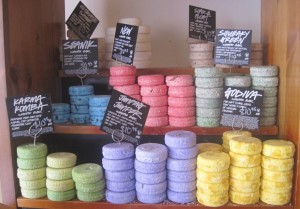 We know that putting toxins into our bod is never a good thing, but many of us don't stop to think about what we're putting on our body. Most makeup, deodorant, body washes & shampoos out there are full of parabens and harmful toxins. That's why I'm all about going au natural, baby! Your natural beauty will love the variety of perfumes, makeup and hair care from LUSH cosmetics.
I'm also IN LOVE with Tom's of Maine all-natural deodorants, soaps and toothpastes, made with real ingredients your bod can trust. Makes for the perfect stocking-stuffer!
What's on your list? Happy Holidays friends!