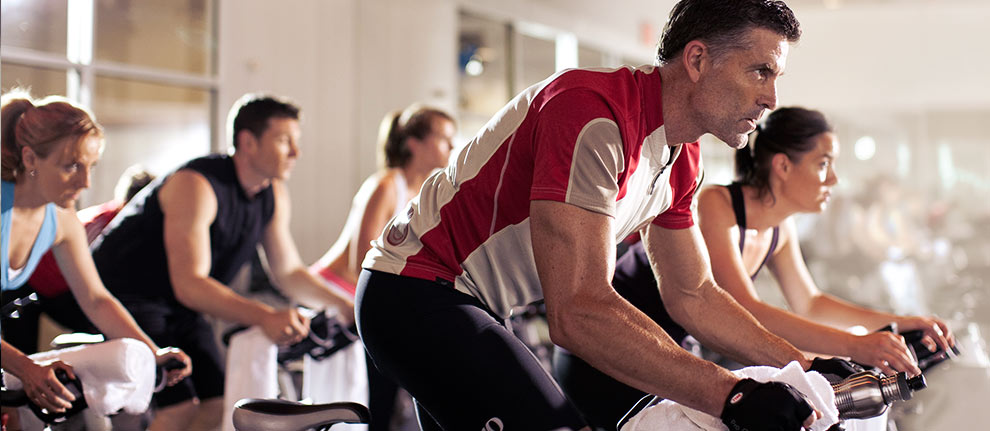 [source]
This past month, the lovely people from Sports Club/LA Chestnut Hill gifted me with a club membership. Since I had an amazing experience when visiting their space downtown, I was ecstatic to give their new club a try.
Chestnut Hill is totally blowing up lately with healthy offerings! Plus it's close enough to my Brookline apartment for me to easily commute via public transportation.
The Amenities
Upon walking in, as expected, I was in awe of how beautiful the space was. The locker rooms alone deserve a separate post in itself! They have everything you could possibly need post-workout from lotion to hair dryers to deodorant. Their showers have all the essentials including razors, shaving cream, and high-end yummy smelling shampoos & conditioners. I absolutely adore the brand of beauty care they use by (MALIN + GOETZ) utilizing natural ingredients that are good for your skin.
Not to mention the roomy sauna and eucalyptus-infused steam room that totally blew my mind! I won't lie: one day I took the trip just to give myself a mini "spa day" at the Sports Club/LA women's locker room that is. In my defense, I was feeling a little stuffed up and was totally craving some R&R.
Other perks include an on-site cafe, nutrition services and childcare.
The Fitness
Now let's get to the good stuff; you know like what you came here for in the first place! First and foremost, I must comment on how clean and spacious the club is. Everything is available on the same level so there's no running around from weights to yoga class back to the locker room. It's all in one convenient area to make your trip to the gym as stress-free as possible, because that's what it should be, right?
They have everything, and I mean everything. From free weights to isolated machines, special treadmills (with gripping to make it more like "running on the road") to every workout machine you could imagine (stair-climber, elliptical, you name it), Sports Club/LA has it all.
While I was super impressed by the club's offerings, the group fitness classes are what stole my heart. During the month, I tried a few fitness classes to really get the full club experience. My favorites were Rev & Rock with Ike Ajoku and Rev & OM with Cara Gilman. As you can see, I'm on a spinning kick lately!
Ike's class was a blast, and you could tell he really enjoys teaching and riding to the beat of the music. He was super motivational, and his class was a great mix of sweaty and fun (dream blend in my mind).
Cara's Rev & Om class was a breath of fresh air, as I've never thought to combine spinning and yoga before. I love yoga. I love spinning. And as expected I loved Rev & Om! The spinning portion was a sweaty 45-minute ride with great music and Cara's yogi-inspired motivations throughout. She's literally a ball of joy, smiling throughout the entire class with her little pony swinging to the beat of the music as she kept up with the class.
After 45-minutes of sweating, we cooled down with a vinyasa flow in the yoga studio. I must say: it felt AMAZING to stretch and breathe after moving my legs so much previously. My hips and thighs definitely thanked me later! I really liked her adjustment during child's pose and Savasana that left me feeling rejuvenated and at ease. I've taken Cara's yoga classes before, so I knew it'd be exactly what I was looking for!
Overall, Sports Club/LA Chestnut Hill was everything I expected and more! I'd recommend anyone who lives or works in the area to take a trip and see what it's all about. I assure you: you certainly won't be dissapointed.
Note: Sports Club/LA Chestnut Hill gave me a complimentary one-month membership to try out their club to review. However, I was not compensated to write this post and all opinions are my own.