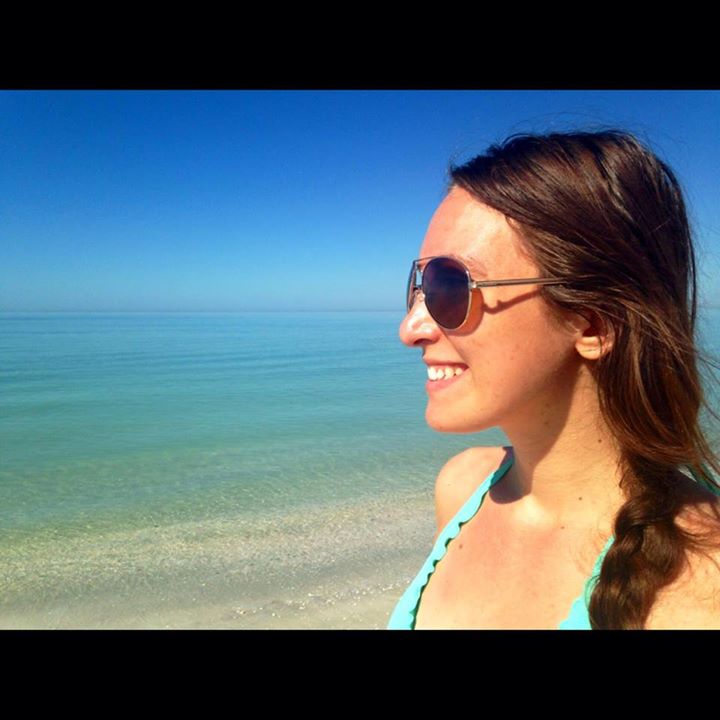 As you may have noticed, I've been a bit quiet on the blog lately. No, it's not because I've forgotten about you all nor love you any less; rather it has to do with a little pact I made with myself a few weeks ago to LIVE more.
I've been blogging a little less & living a little more lately. promise I'll be back soon. #unplugged #livinglife #gettinginspired

— Rachel Chemerynski (@Healthy_Chicks) February 8, 2014
Don't get me wrong – I adore blogging & most definitely feel ALIVE & vibrant when I am writing (more on that in a bit). But there's a fine line between pleasure writing and the feeling of HAVING to write, and I've been working on defining that line and setting some boundaries.
I've been thinking a lot about this pact to live MORE, and I think it goes back to my initial 2014 intention of making an impact. In order to truly make my mark, I need to stop trying so hard and start living…more.
Living more means stepping back and allowing life to happen, without focusing so much on the how's, the what's and the to dos.
Living more means taking two weeks off from blogging in order to find some mental clarity.
Living more means breaking the rules, "messing up" & not having a plan for everything.
Living more means doing something – anything – every day to bring you closer to your dreams.
Living more means being OK with the fact that your room looks like a pigsty if it in turn means spending precious time with beautiful friends who make you laugh.
Living more means being there (and I mean truly there) for your significant other even if you're stressed, had an off day or are on a tight deadline.
Living more means asking yourself what your deepest core desires are, and shifting things around to better align yourself with those desires.
Living more means saying no to the things that don't serve you and yes to the things that challenge you & light you up with passion. (After all, as my boss always says, "What you say no to defines you.")
Living more means tossing your to-do list, self help book & "rules" and going by what feels right in the moment.
Living more means taking a day for you to do what you want, or going away to Florida with your best friend for 5 days with nothing to do but lay in the sunshine.
Living more means putting on that cute apron and cooking a homemade meal from scratch with no distractions but a glass of Cab & some soft music playing in the background.
In order to live more, you need to stop worrying so much about the "shoulda coulda woulda's" & the" have to's" and just be.
In my recent effort to live more during my Florida vacation, I have crafted a new to do list that better suits the way I want to be living, with of course "live more" as #1.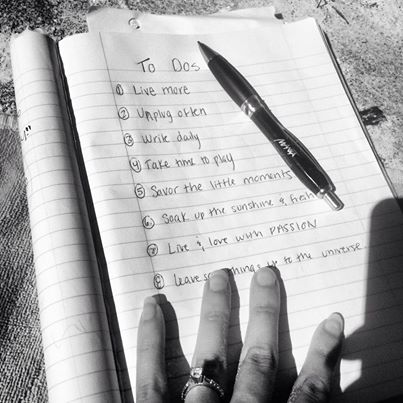 Not your typical to do list, now is it? If you asked me a year ago at the top of my to do list would be to get a fulltime job, make more money, perhaps lose a few pounds, and finally write that book. Sounds pretty darn overwhelming, huh?
I don't know about you but that kind of to-do list scares the crap out of me & comes with a great deal of pressure. Go after goal, don't make goal, feel like a complete failure OR go after goal, make goal, feel sorta empty & unsatisfied wanting MORE. The thing is we always want MORE. It's a lose lose situation.
And so there enters my redefined to-do list.
Writing daily seems much more gratifying (and doable) then "writing a book." Taking time to unplug sounds more peaceful than getting a better job. Making time for play beats losing 5 pounds any day. And leaving some things up to the universe totally trumps making more money.
Living more is the answer. Stressing & fighting and forcing IT to happen (whatever it may be) is not.
I will continue to share with you little ways I choose to live more as I embark on my new journey, but to start I plan to take a heck of a lot more time for myself & spend a heck if a lot less time on the Internet.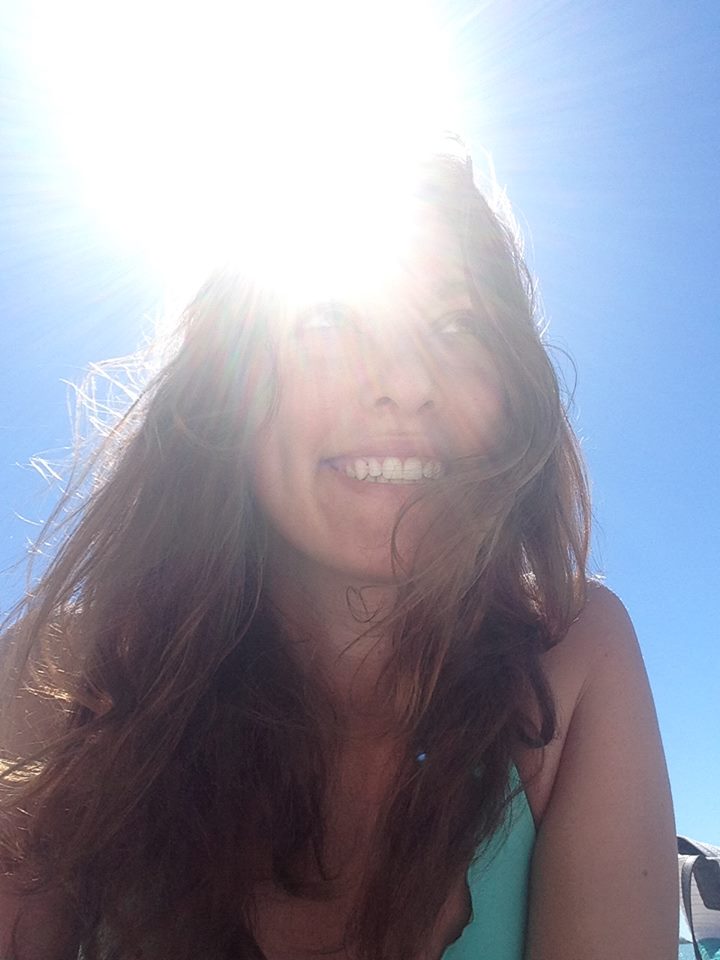 I will still blog, I will still write, I will still coach. but not at the expense of me living my life anything less than the fullest. After all, to be there for others you need to be there for yourself first.
I'll be perfectly honest with you: I am no expert at living more but I am willing to try, to start somewhere. We all need to start somewhere. That's what it's all about after all.
Xoxo,
Rachel
How can you live more? What does living more mean to you? What's at the top of your re-defined to-do list?