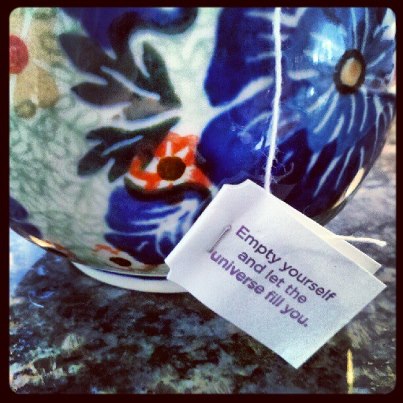 Try as we might to keep it all "together" 24/7, sometimes life just gets a little nutty. Whether you're busy working a full time job you love, chasing your dreams or putting in the hours at a 9-to-5 job you can't really stand, every now and again we need a little mental breather.
Unfortunately when we lead action-packed work-hard, play-hard lifestyles, one of the first things that tends to go is our self care. You know, that precious time we have with ourselves to feel a little bit more sane, a little bit more you.
This past year, I've had nothing but love + luck come into my life including 2 big life events: an engagement, an offer at my "dream job." While I've been full of passion, joy and everything in between, I can't lie that my self care has been put on the back burner (well maybe not all the way on the back burner, but at least pretty close). When you love the life you are living, it's easy to forget about the most important person out there, that is yourself.
Heck, I'll be the first to admit that it can be exhausting trying to do IT ALL all. of. the. time.
And that's where the good ol' self care comes in. The good news is it's never too late to start up again. Just like anything (eating well, developing a healthy exercise routine, treating your body with love), each and every day can & should be treated like a blank canvas.
Here are 10 little ways to incorporate self care into your life each week:
1. Journal first thing in the morning and/or again right before bed to release any negative thoughts or tension that may be fogging up your mind. This also helps with clarity and getting real about your emotions.
2. Take a cat Nap: There's no shame in taking a nap. Sometimes on my busiest days, I come home for a 30-minute "power nap," which gives me just the spark I need to make it through the rest of the day with energy + focus. On this note, make sure you are getting enough sleep each night. We all know we're not the best versions of ourself when sleep-deprived living off coffee.
3. Play with essential oils: Take a trip to a local health store and purchase some essential oils aligned with your particular wellness needs. I am in love with blends with lavender for better sleep & to ease tension, or citrus fruits for energy. I also recommend "Rescue Remedy" Bach Flower Remedy to relieve tension on-the-spot.
4. Give yourself a makeover: It's amazing what a nice blowout, freshly painted nails and a little makeup can do for your mood.  Take the time to make yourself feel pretty in the morning (whatever that means to you) for an instant confidence boost.
5. Move: Sure, maybe you've been slacking on the fitness front of late, but that doesn't mean you're a failure. Start small by aiming to move – in any capacity – every day. You'll be surprised how quickly it raises your spirits, and your body will be thanking you for taking the time for yourself.
6. Gift yourself some quality "me time:" whether it's curling up on the couch with a good book and a springy candle, journaling or having a yoga date with yourself, me time is an absolute must when it comes to self care.
7. Let go: Let go of any negative energy or mental blockages so you can think more clearly and be a better you! Some of my favorite ways to let loose is going for a long run, practicing deep breathing, writing or mediating. Speaking of meditation, it doesn't need to be this big ordeal with pillows, blankets, music and an uncomfortable cross-legged position. To me, meditation is simply working to still your mind and be alone with your thoughts. The best part? It can be done anywhere and first and foremost should be about Y-O-U. No need to overthink it.
8. Be kind to your body: Often times when we neglect our self care, we're not so nice to our bodies either. If you find you're calling yourself fat or bashing your weight, it's time to give your bod a little love. Honor your body. Tell yourself "I love you." Dance. Walk around the house in undies and embrace it all.
9. Cook more meals at-home: One of the best ways to bring self care back into your life is through the kitchen. Cook yourself nourishing meals filled with foods that hum to you, and slowly ween away from those that suck from you or leave you feeling "blah." Dedicate the time to cook for yourself with a little extra love. Your body will thank you later.
10. Craft your nourishment menu: Make a list of the things that nourish your mind, body and soul and actually make the time to do these things. Be honest with yourself on what truly lights you up and makes you feel your best.
Do you ever feel like self care gets pushed aside when life gets busy? Which of these tips will you implement this week? What are your favorite ways to take care of yourself?