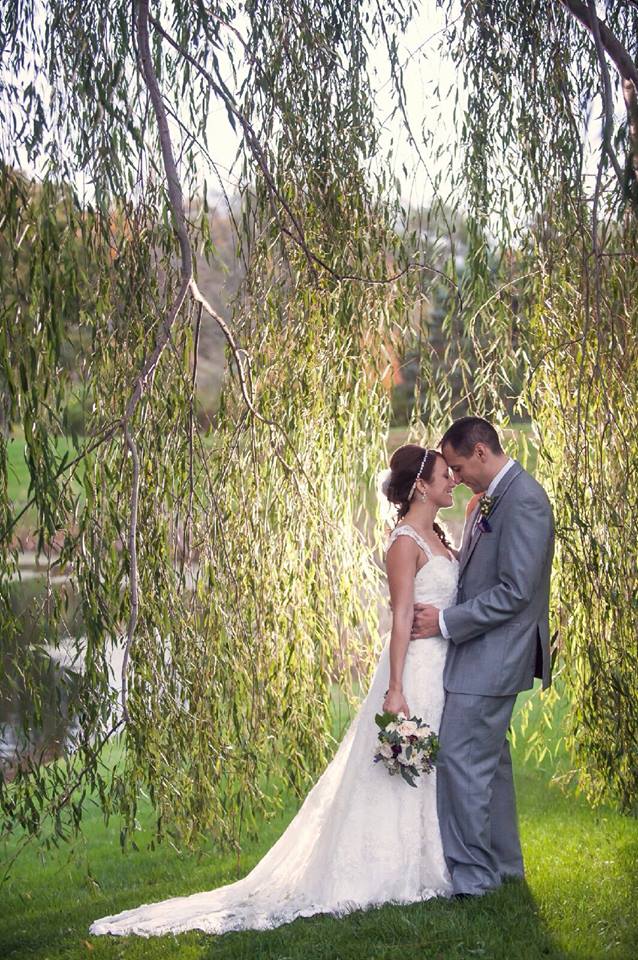 I've been a bit MIA on the blog-front lately, but I promise it's in good reason.
Three weeks ago I married the love of my life, and can honestly say without thinking twice that it was by far the best day of my life.
Really, I couldn't think of a single day that even comes close — it was special, unique, full of love and downright a good time (our friends and family know how to party!) In one word it was simply magical.
Leading up to the wedding, we heard endless words of advice from friends and family (all in good nature!)
You're not going to eat, so be sure to eat something at the cocktail hour before you go out.
Remember to step away and take it all in; it's going to be a blur.
It's going to fly by, enjoy it!
It's impossible to get to every table… unless you want to miss dinner!
All of this was great, first-hand expert advice from fellow married couples, but the moment I walked into the church in my all-lace dress and grabbed onto my dads arm for dear life, all of it went out the window.
I was about to be changed…forever. And that, no one can prepare you for.
While the ceremony at the church was a bit of a blur (apparently I didn't look at Jason walking down the aisle until the last few seconds…oops!) I do remember bits & pieces like making eye contact with a dear friend from childhood, getting my veil caught on my belt and looking deeply into Jason's eyes to recite our vows.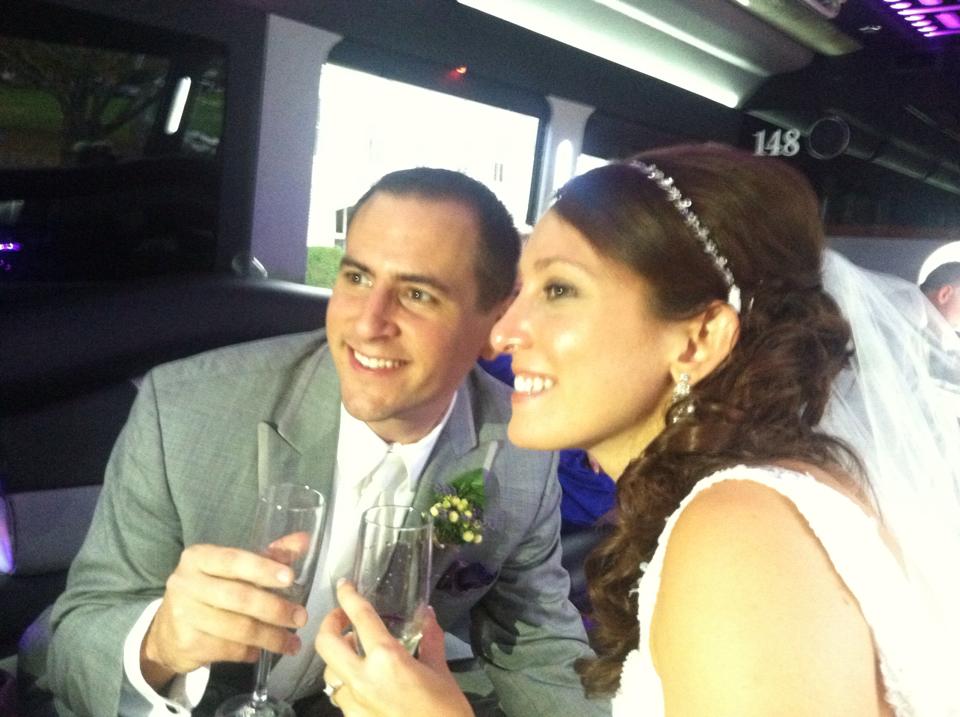 At the reception, I can honestly say I thoroughly enjoyed the entire night to the fullest as if it was a giant extended party with all of my favorite people (which in theory, it was). Not once did I feel rushed, hungry (or thirsty!) or herded around by our photographers. I just felt happy, blessed and thankful.
Some of my favorite parts were riding to the reception with our wedding party + parents blasting pop songs (which my 5-year-old cousins knew all the words to), listening to our friends and family give some of the most thoughtful, from-the-heart speeches I've ever heard, wowing the guests with our first dance Snow Outside by DMB while our DJ (who gave us dance lessons) watched with pride, and having the pleasure of watching Jason dance with his mother who is coping with Alzheimer's — a dream he always had, to dance with his mother on his wedding day.
Not to mention getting the party started with our father-daughter dance medley, which ended with a dance party to "Dirty Bit." Priceless.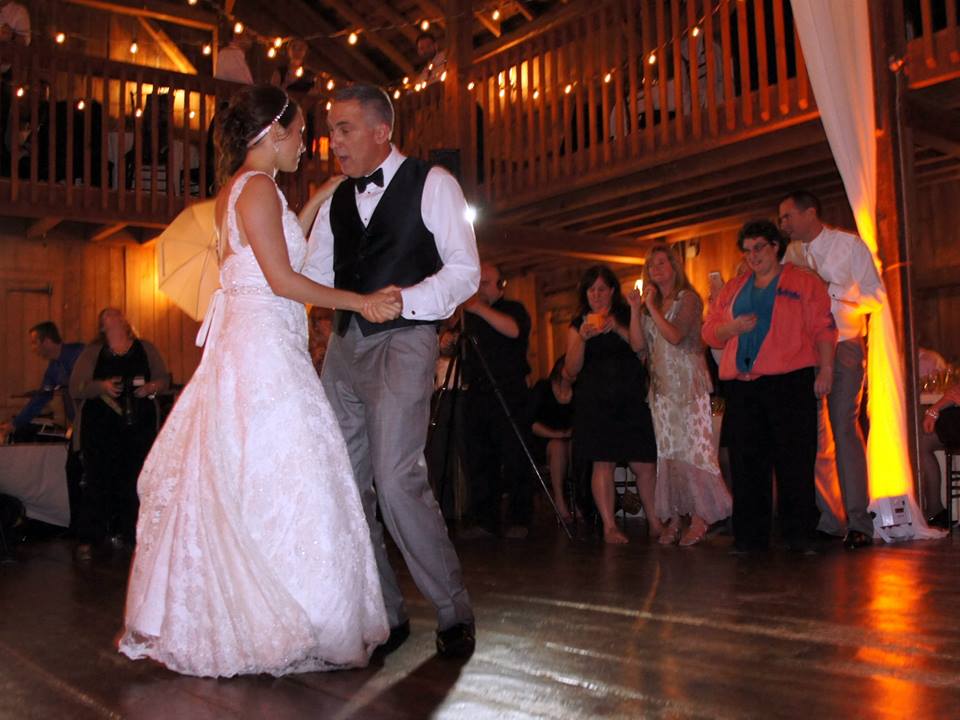 We ate (everything), we danced, we cried, we laughed, and we made it to every single table & made it a point to greet all of our guests because, after all, they are here for us.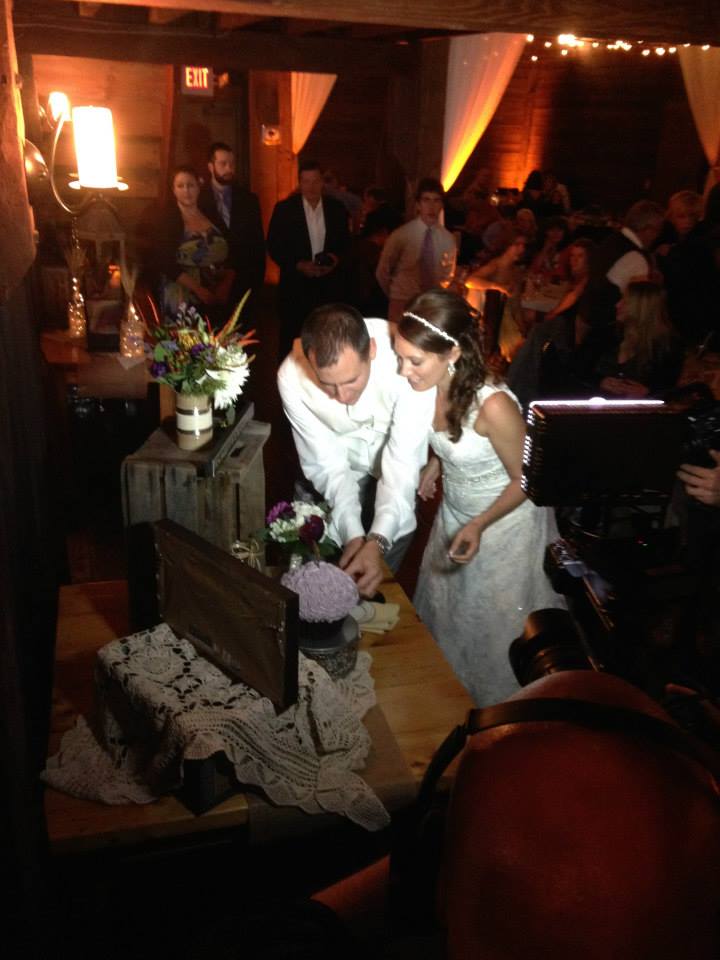 But the one thing no one told me was that marriage would change you — or at least it has changed me.
No, I don't feel any different and when you look at the big picture nothing has changed on the outside (Heck, I'm still a "Ski" and will always be "daddy's little girl" and call him practically every day).
But I am different in the fact that I want to be a better person for Jason, for myself, for us.
It's hard to explain exactly why or how I've changed, but I know something inside has shifted. It's like we've moved into another stage in our relationship (from a crush to puppy love to intimacy to serious-everlasting-love). It's now the real deal, and I'm taking it a heck of a lot more seriously. This man is my husband; it's now a forever kind o' love and I'm striving to keep it that way.
I came across this article on Business Insider this week, titled "Science Says Lasting Relationships Come Down to 2 Basic Traits."
The article pointed out that while only 3 out of 10 marriages remain in a happy, healthy state (holy crap!), those that last have 2 major common traits: kindness and generosity.
In addition, a major theme that ran through the article was the importance of connection — being there for your parter and showing them you appreciate them. Heck, isn't this true in any relationship? We all desire to feel appreciated.
That connection piece in particular really struck a chord for me, and I want to try my very best to be present and show (not just tell!) my man just how much I appreciate him. Spending that quality, unplugged time together is absolutely key in keeping the love + affection strong.
As I navigate life from a Ms. to a Mrs, I embrace this change with excitement, joy and even a little bit of uncertainty. I know that life will be hard at times and we may face obstacles as a couple, but I am ready to walk through these times hand-in-hand with the love of my life right by my side.
Xoxo,
Rachel