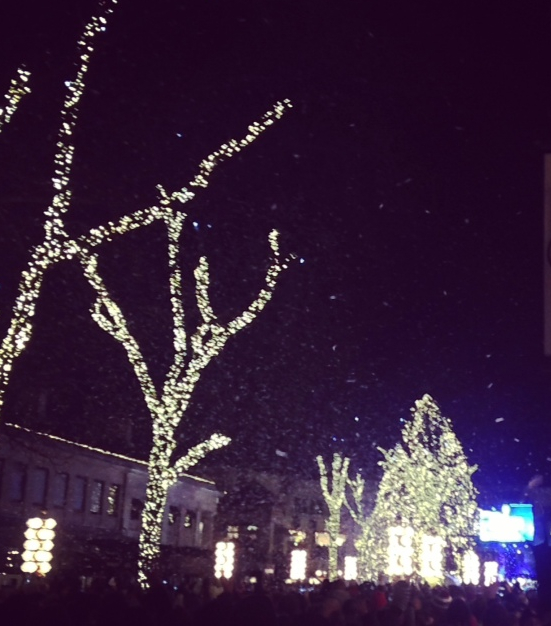 It's the most wonderful time of the year…but why aren't you feeling in the holiday spirit?
Are you feeling stressed out to the max?
Hung-up about your body?
Sluggish…Broke…Defeated?
Are you finding yourself ordering takeout 5 days of the week?
Milking that snooze button a little more than you should?
Skipping the gym…because PJs just seem a little more enticing?
I've got a secret for you: you're not alone.
There's been a lot of talk lately on feeling those winter blues (er, pre-winter blues to be exact).
So I've been busy brewing up a fun, interactive wellness challenge for y'all! That's right, the 21-Day Winter Blues "Get Healthy + Happy" Wellness Challenge: Ring in the holiday season feeling happy, sexy and confident in your own skin!*
*WITHOUT DIETING OR GIVING UP PUMPKIN PIE!!
The challenge will begin on Monday, December 1st (right after Thanksgiving weekend), and includes:
Daily dose of positivity sent straight to your email (even better than your morning latte!) with clear action-steps to implement right away for the 21 days.

Access to private Facebook group to hold one another accountable – I'm a firm believer that the main reason we don't follow through is because we have no one to keep us accountable. Oh, and I'll be doing the challenge with you throughout!

No talks of dieting, calories or "losing weight" (pinky promise!) – we're GAINING our health + confidence back ladies!

My holiday season survival kit — 10 must-have items to stock in your purse + pantry ASAP.

Seasonal (easy) recipe suggestions made with real, whole foods to get you through the season with ease (shared in the Facebook group).
THE DEETS
START DATE: Monday, December 1st
COST: $11 – I'm keeping the cost down since I want as many ladies as possible to have SUPPORT + LOVE during one of my favorite, albeit stressful, times of the year! (Oh, plus 11 is my lucky #)
Payment is due by 10pm EST Sunday, November 30th.
With love,
Rachel