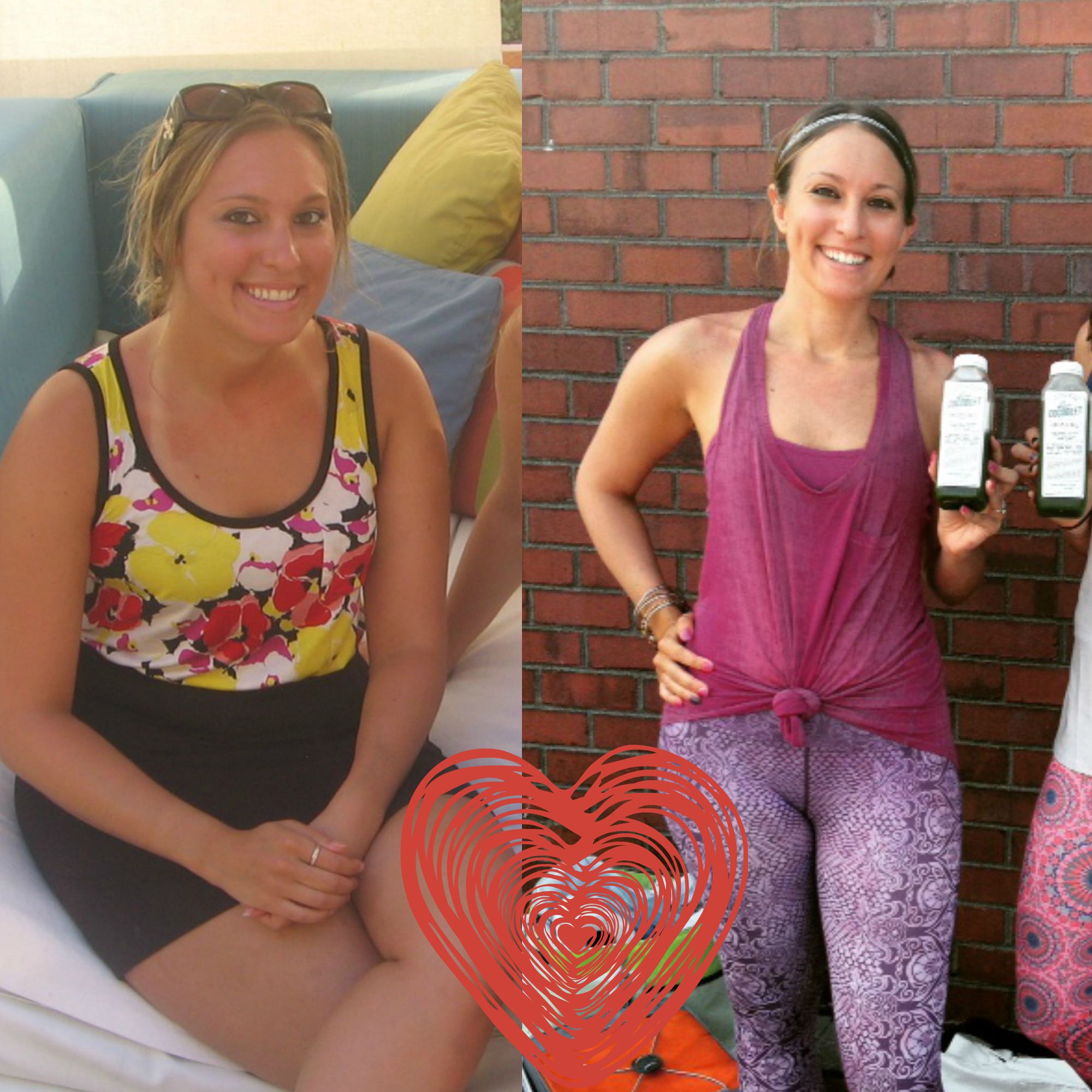 The photo on the left is me right after graduating college. At the time, I weighed myself roughly 5 times a day, counted every calorie I put into my mouth, and ate mostly bland diet food.
I didn't want to gain any more weight, and I constantly told myself I wasn't good enough, pretty enough or skinny enough. (Note: this did nothing for my physical or mental health!)
I was self-conscious, afraid, living in fear.
Flash-forward 6 years, and I'm still the same girl but the only thing that's shifted is my MINDSET. I don't own a scale, and the last time I weighed myself was at the doctor's office. The number meant nothing to me.
I don't even care to look at the calories, as what I care most about is the ingredients and what it is that I'm putting into my body. I eat according to what my body wants & needs; some days this is kale salads, green smoothies and roasted veggies, and sometimes it's a juicy cheeseburger, slice of homemade pizza or some decadent dark chocolate.
I listen. I breathe. I allow my body to feel different things. I am happy. I am content. I am 1,000 x more confident in who I am.
I won't lie, this journey through self-love and peace in my body wasn't easy nor was it something that happened overnight. But I will say, this feeling of freedom around food & my body is so worth it. I hear you.
You are not alone.
You are not ruined or hopeless or crazy.
You are real, and it's ok to struggle.
But you CAN break this vicious cycle, I promise.
If this resonates with you or someone you know, feel free to email me at rachelAThealthy-chicksDOTcom to chat or schedule your free BODY LOVE Nourishment Session here. I'd love to meet you!