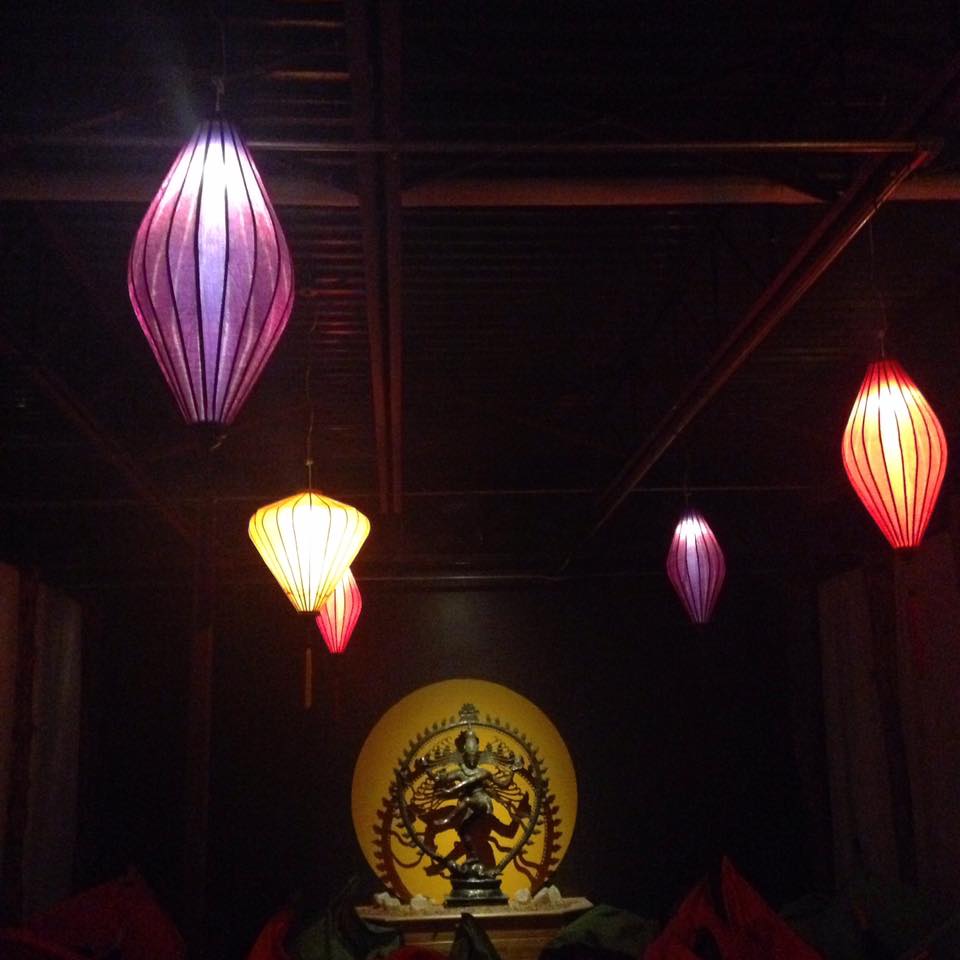 Something I really struggle with, which I've talked about on the blog before, is unplugging. I have a tendency to want to go-go-go all the time, and often put pressure on myself to get it all done. In a world of technology overload, I find it incredibly challenging to just pause and be (without checking my iPhone two minutes later).
So when I was given the opportunity to join one of my Boston bestie's — Cara Gilam's — "Revive, Refresh, Retreat" day-long yoga getaway last weekend, I knew it my heart I had to sign up. I needed to do this for myself, for my soul. And so I did…I cleared my weekend plans and make a big decision to make myself a priority for the day. After all, I so deserved it.
We met early in the morning at lululemon chestnut hill, where we immediately went into a 60-minute vinyasa flow to get our blood flowing. After breakfast + much-needed coffee (no shame!), we were given gift bags with little goodies and all the deets on our secret destination. Our gift bags were adorable + personalized with our names on them! They included:
a japa mala bag for holding our meditation beads
mala meditation beads
a sweetgreen moleskin journal, gift voucher, seeds to plant + tote bag
a dosha bar
a giant bottle of Essentia water
After doting over all our swag (seriously, it was the best!), we hopped on the bus to venture off to our secret destination — Raffa Yoga! I was ecstatic as I've heard about the center before, and had been looking for a good time to go. What better time than now, right? On the bus ride over, I took some time to clear my thoughts, rest my eyes, and also did a round of meditation per Cara's suggestion — it was super relaxing and really helped set the tone for the day.
When we arrived at Raffa, I was so ready to see what they had in store for us! We were taken into the Urban Sweat Room, and given a tour of the six different healing rooms we had access to ALL DAY. After getting changed (they gave us these funky shorts and bright orange shirt to wear over our swimsuit…fashion forward!) I was ready to began my pampering.
I decided to go by their recommended order, making sure I took breaks to chug water, relax + journal between transitions:
Urban Hamman: designed to release toxins + comfort tired, achy bones
Eucalyptus Steam Room: Stimulating, rejuvenating + healing, this was 140 degrees of pure bliss!
Yellow Turmeric Room: Aids in metabolism + liver detoxification, and also happens to be a natural antiseptic for any skin issues — win, win, win!
Himalayan Salt Grotto: Cleansing, helps with respiratory function, and also helps ground the mind, body + soul — it's no wonder later that afternoon I fell asleep in here!
Black Charcoal Sauna: Aids in the release of heavy metals + toxins, reduces inflammation, + relaxes muscles — set at 180 degrees, making it the hottest room
Oceanic Relaxation Room: Fully equipped with sand, lounge chairs + a sound machine, this room was 100% dreamy and perfect to close out the circuit!
Did I mention that between transitions, they had these giant hot water beds and bean bags you could plop on? Seriously, I was in heaven. After a complete round of pure bliss, I journaled a bit and then it was lunch time!
We were served a lovely homemade vegan meal including a variety of wraps, a big kale salad, raw zucchini "lasagna" with cashew cheese, and hummus + chips. I also loaded up on the water, since I knew I was ridding my body of lots of toxins, and sweating more than normal today.
After lunch, I took it easy for a bit to let my body digest, and spent some solid alone time just reflecting and journaling. I had some major a-ha moments, and I couldn't have been more grateful for a day with no real agenda or need to "check in" on my email/texts all day. In fact, I didn't look once!
One of my favorite journal questions from the day was "What are your three most frequent thoughts? What do you wish they would be?" I also enjoyed writing about something that is currently troubling me, without having to solve or dig into it. Just pen to paper. 
After another round of the Urban Sweat (a.k.a my favorite thing ever!), I treated myself to some homemade raw chocolate treats (holy yum!) and it was then time for our anti-gravity yoga class (think: yoga on hammock like silks hanging from the ceiling!). Since there were a few people who didn't make it into the original class earlier that afternoon, our instructor actually did a private class for just 4 of us. While at first I was a little bit nervous since I'd never done anything like it before, it started to grow on me the more comfortable I got with the silk hammock. Our instructor kept encouraging us to "Trust the hammock," and so eventually I started to.
I was not a huge fan of going upside down since it made me a bit dizzy, but I was proud of myself for giving it a try a couple times throughout the class! It was hands down one of the most energizing, exhilarating and crazy experiences — I don't know if it was the endorphins going to my brain or what, but I couldn't stop giggling the entire time.
After class, it was sadly time to pack up our bags and head back to the city. I dozed off on the bus-ride back, reflecting on what a special day I experienced. I realized that while I may not have the luxury of going on weekly yoga retreats, I can incorporate little bits of this day into my life (and so can you!) like putting my phone on airplane mode more often, journaling my thoughts and spending time during the weekend away from technology altogether. I also made a vow to myself to take these mini "me-cations" more often, monthly or every other month. The aftermath is so worth it.
When you are forced to shut down and step away, you're able to tap into your inner self and the creativity that comes from that is limitless! How can you take time for yourself to just reflect + be? What do you do to shut down & look within?
xoxo,
Rachel