Happy Valentine's Day, friends! Whether you're celebrating with your sweetie or gal pals, I firmly believe that nothing trumps the power of self-love.
I wanted to share a quick & easy recipe with you for my Raw Coconut Cacao Truffles! These little bites of joy are gluten-free, dairy-free, and made with only seven ingredients. Oh, and they're chock-full of love. Lots and lots of love.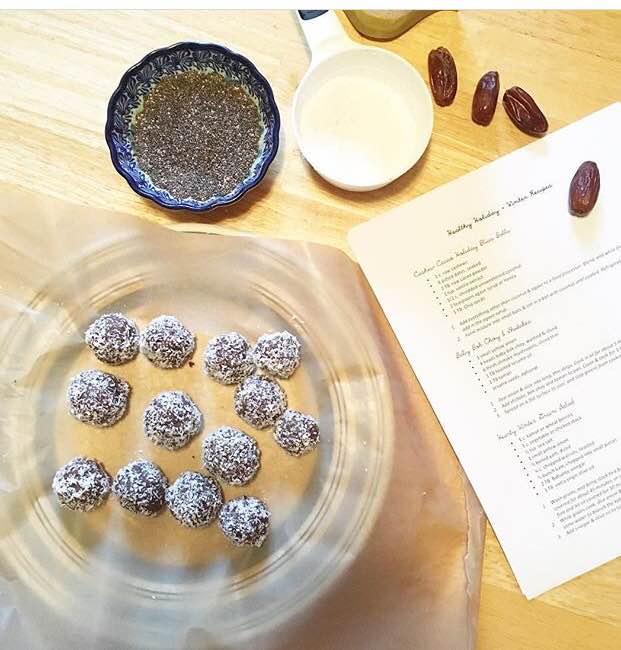 Raw Coconut Cacao Truffles 
Ingredients:
1 c. raw cashews
8 pitted dates, soaked
2 TB raw cacao powder
1 tsp. vanilla extract
1/2 c. shredded coconut
2 tsp. honey
1 TB chia seeds
1. Add everything other than the coconut to a food processor. I love using my Nutri Ninja Duo. Pulse until all the ingredients are well combined. (Note: if you're using the Ninja, just simply choose option "Fusion mix.") You may want to add about a tablespoon of water if the mixture is too dry!
2. Form "dough" into small balls & roll in shredded coconut until coated. Refrigerate & enjoy!