Good afternoon, beauties! I've got some super exciting news for you all. Yesterday, my article was published online in SHAPE magazine. Seriously, how freakin' cool is that? In the post, I dig into why I ditched meal planning in order to discover joy & freedom around food. Head on over to Shape.com to give it a read!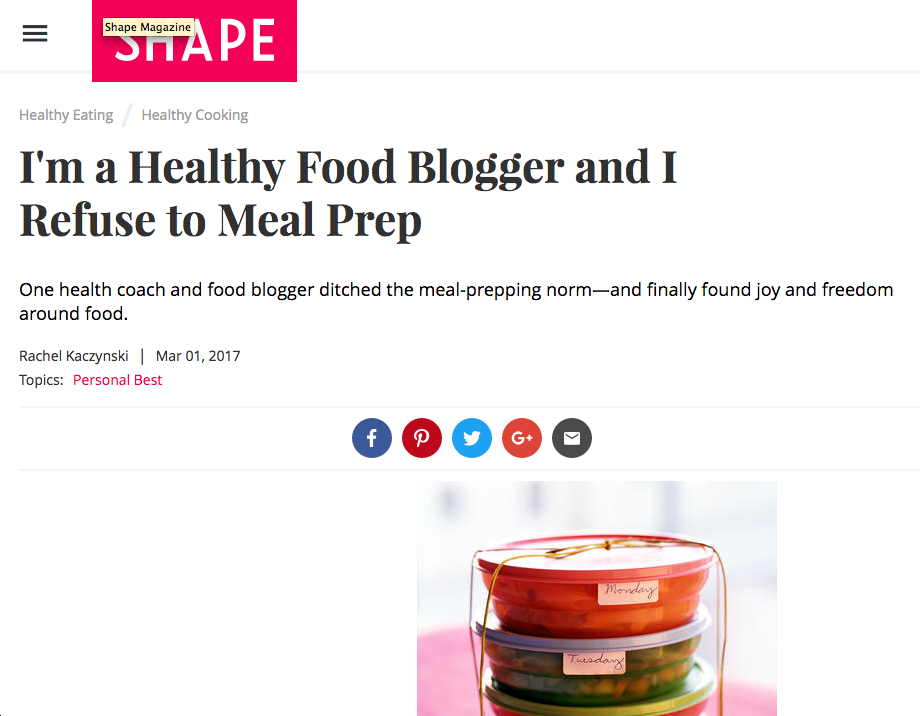 As I mention in the post, instead of Meal Prepping I prefer to listen to my body & go by how it feels in the given moment. After all, it's quite impossible to know what I'll be craving ahead of time, let alone a week in advance!
With this mindset, I've found such joy around cooking & experimenting in the kitchen! With my recent Hashimoto's diagnosis & AIP lifestyle, I've had to get real creative when it comes to trying new recipes. No nightshades! No grains! No dairy!
However, instead of thinking about what I can't have, I like to load up on the stuff I can have while prioritizing the things that nourish my body.
That's how I came up with this fun & flavorful zoodles creation featuring ground turkey burger, garlic, lemon and cilantro. This easy dish totally hits the spot & makes for a great weeknight dinner when you don't have much time to prep.
Garlic Lemon Zoodles with Turkey Burger & Cilantro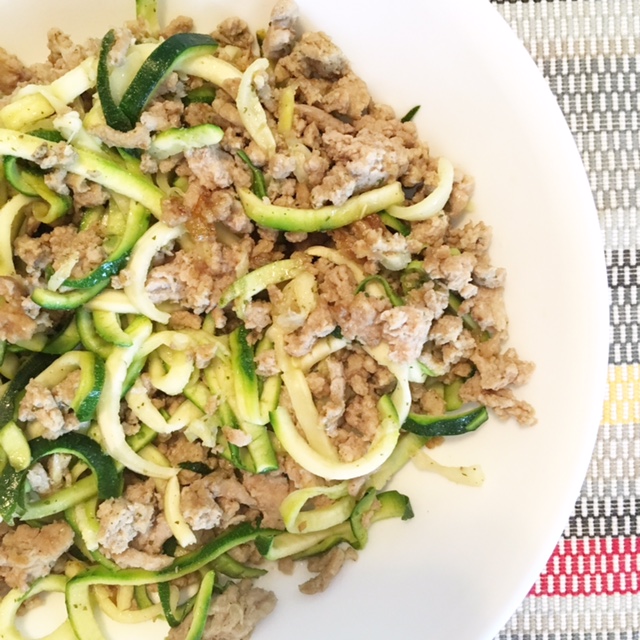 Ingredients:
2-3 organic zucchinis
1 package ground turkey
1 TB olive oil
juice of 1/2 lemon
2 cloves garlic
handful fresh cilantro (use dried if you don't have any)
sea salt, to taste
1/4 c. homemade bone broth or coconut aminos, optional
Steps:
Sauté up the turkey burger until browned on medium heat.
Mix in olive oil, lemon juice, and coconut aminos and/or bone broth. Stir. With a spiralizer, add in 2-3 zucchinis worth of zoodles. Cook for another 2 minutes or so, ensuring the zoodles don't get too soft.
Season with sea salt & cilantro. Feel free to garnish with some nutritional yeast to give it a cheesy twist!
Enjoy!
Are you a fan of meal prepping? What type of food philosophy works for you?