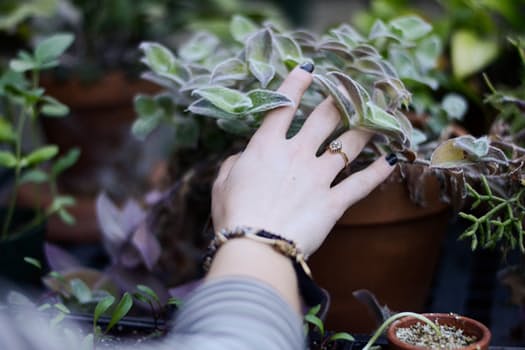 Happy Spring, friends! 'Tis the season for renewal, detoxification and new beginnings. Springtime symbolizes fresh starts, cleansing, and blossoming opportunities & relationships. I absolutely love the longer days, perusing flower shops and bringing back my obsession with iced coffee 😉
Bright, refreshing produce starts to come into season like snap peas, asparagus, artichokes, sprouts and strawberries…and everything simply feels more alive.
And it's the perfect time to start fresh by taking care of your mind, body & soul!
Join myself & fellow Cerified Health Coach /Yoga Guru Kelley Abatzis for a 14-day Spring Self Care Challenge & finally start putting YOU first. Our signature self-care challenge is back by popular demand, with themes of renewal, detoxification and cleaning out your space.
The program begins Monday, April 17th + includes:
1. Daily morning dose of positivity + clear action steps sent straight to your email (even better than your morning iced mocha!) with feel-good action-steps to implement right away throughout the two weeks.
2. Access to our private 'Soul Sisters' Facebook group to hold one another accountable – We're a firm believer that the main reason we don't follow through is because we have no one to keep us accountable. P.S. We'll be taking part too!
3. Bursts of yoga + mindful meditations: We'll surprise you with mini yoga flows, meditations & self-care tools for you to get your "zen" on.
4. Daily journaling exercises + positive mantras to dig deep and create a true shift in mindset.
5. Welcome program guide packed with nutrition tips & a slew of our favorite detoxifying spring recipes like Salmon Burgers with Avocado Salsa, Strawberry Rhubarb Coconut Chia Pudding, and a Green Goddess Salad with Cashew "Cheese." You'll also get an HC-approved spring grocery list to stay organized + inspired! (Note: all recipes will be free from gluten, dairy & processed soy.)
6. LIVE KICKOFF CALL with Rachel & Kelley on Monday April 17th @ 7PM to align with our intentions, ask your burning questions and make way for manifestation!
7. *BONUS* Self-care package sent to your home packed with our favorite spring treats including natural lip balms, teas, self-care tools and other goodies (valued over $30)!
Note: Everyone who signs up will be entered into a raffle to win a case of Fawen organic on-the-go soup!
Sign Up + Pricing
Your Investment: $67 
Sign up via Paypal below!