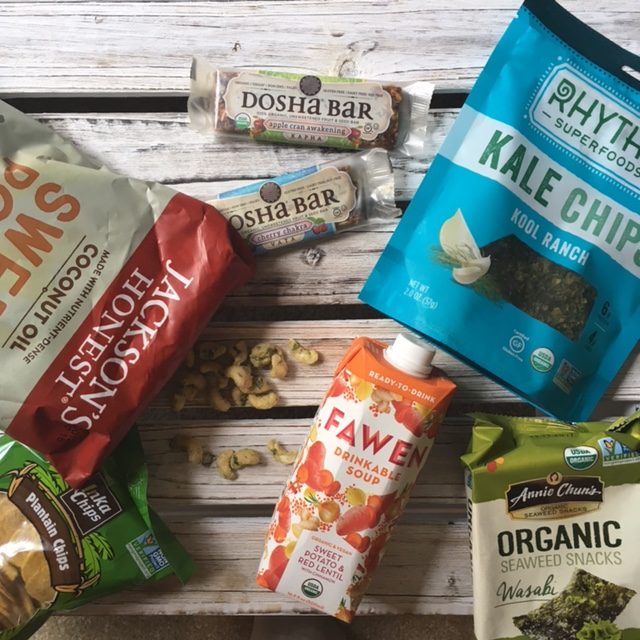 I don't know about you, but I love to eat. I absolutely adore food, and love filling my body with the foods that work for me.
When you really tune into your body, you're able to notice which foods work well for you (your "humming foods") and which bring you down or suck your energy. It's also important to note that this may change over time, with the seasons or in different chapters in your life!
One food group that doesn't mesh so well for me (and hasn't for a while) is gluten. Therefore I've adapted a mainly gluten free diet for many years now, and a few months ago made the decision to go 100% gluten free for health reasons. You can learn all about my journey with Hashimoto's & optimizing my diet here!
Anyway, when I first began eating gluten free in college I wasn't very smart about it. Let's just say I ate a lot of "gluten free" junk food at the time, and didn't really understand the fact that ingredients matter…like a lot.
I now know that the QUALITY of your food is so extremely important, and just because something is "gluten free" (or low fat/reduced sugar/all natural for that matter) doesn't mean it's healthy. Labels can be oh so deceiving! Heck, even sugary gummy bears or processed chips can be "gluten free" but filled with crappy chemicals.
I've gotten a pretty good grasp on eating gluten free now that it's been a part of my life for so long, but one area that definitely needed a little makeover was the snack department. Fortunately, I've discovered some really sweet brands and with the help of Thrive Market (where I can get lots of snacks for up to 50% off retail!) my snack game is strong. You can read all about my love for Thrive Market here & register for free plus get 15% off your first purchase.
Here are my top 20 healthy gluten free snacks!*
*Bonus: they all happen to be free from dairy too (which is also a common allergen). 
Plantain chips (I like Inka Chips which I found on Thrive!)
Bone broth (I like to make my own, but if you're local to Boston Five Way Foods is wonderful)
Flavored Sprouted Nuts (like my favorite Sour Cream & Chive Cashews from Organic Living Superfoods) Note: Use code healthychicks20off for 20% off your online order with OLS! 
Dried Fruit (like these Raw Natural Dried Strawberries from Organic Living Superfoods) Note: Use code healthychicks20off for 20% off your online order with OLS! 
Bison Bacon Cranberry Epic Bar
Kale chips (Right now I love Rhythm Kale Chips in Kool Ranch & I bought them on Thrive!)
Clean fruit & nut/seed bars like Dosha Bar or Lara Bar (Note: Use code HealthyChicks20off for 20% off your order with Dosha Bar!)
Sweet potato chips (Right now I'm liking Jackson's Honest, which I found on Thrive!)
Hard boiled eggs
Carrot sticks with hummus
Fresh fruit – I go for whatever's in season!
Avocado sprinkled with Nutritional yeast & sea salt
Sweet potato fries – I make my own with sea salt, pepper & whatever herbs I have in the house!
Seaweed snacks like Annie Chun's new Organic Sesame ones
Smoothies like this one with blood orange, or this beautiful purple one with maqui powder
Banana with almond butter & cinnamon
Wild caught salmon (I like Wild Planet which you can get on Thrive Market)
Rice crackers with spread – hummus, salmon salad or "cashew cheese"
Looking for more ways to up your snacking game? Check out this guide from SnackNation, 121 Delicious Healthy Snacks for Every Type of Snacker. I love that you can filter based on your individual needs and allergen requirements, including gluten free, dairy free, vegan and paleo. 
What about you? What are your favorite healthy snacks? Do you have any food sensitives or foods you know don't work well for your body?