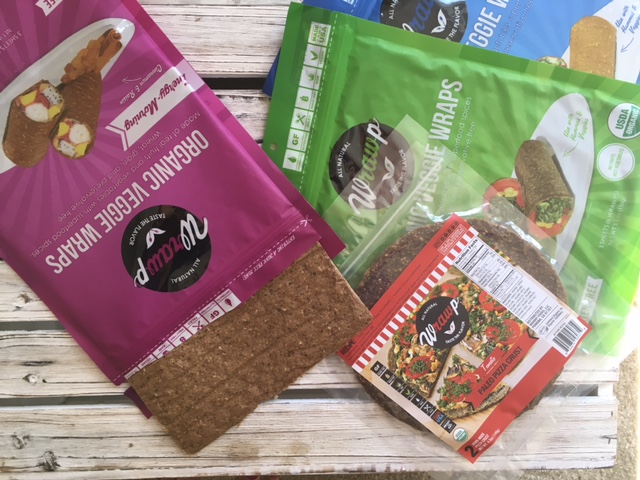 While embarking on my journey with Hashimoto's and exploring the Autoimmune Protocol (AIP), I was disappointed by the lack of good, clean healthy wrap options out there. While I've since been able to re-introduce many foods on the AIP, I'm still avoiding gluten and dairy as my body continues to heal.
It's been getting easier (and honestly quite fun!) to cook wholesome, clean meals, but sometimes a gal just wants a good ol' wrap, and unfortunately the items on the market were either lacking flavor, super processed or just plain boring. After doing some research, I discovered WrawP, and I instantly fell in love.
Created by a raw foodie, these wraps are super nutritious without lacking in taste or quality. The ingredients are simple and come from real foods like spinach, zuchhini, flax seeds, coconut and spices, all dehydrated into one delicious wrap.
I love that you can incorporate them into any kind of diet, whether you're a raw foodie, vegan, paleo, gluten free or just looking for ways to up your wrap game the healthy way!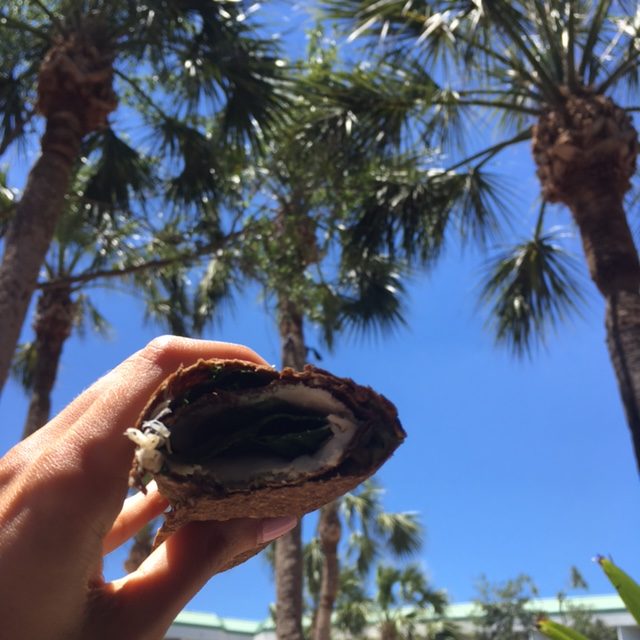 5 simple ways to get your WrawP on!
Curry Coconut Nori with Chicken Salad: Fill a Curry Coconut Nori WrawP with chicken salad, diced grapes and crushed walnuts for a delicious lunch. The wrap is made with just organic young coconut and organic curry powder, and the zesty flavors from the curry really stand out. 
Asian Turkey + Veg: Spread homemade guacamole or hummus on a Asian Veggie WrawP, and then stuff with all-natural turkey, spinach, sprouts and onion. The wrap is made with organic zucchini, organic apple, organic flax seeds, organic sesame seeds, organic ginger, organic onion, and black salt. 
Banana + Almond Butter Morning Energizer: If you're craving something sweet, you'll love this simple rollup! Fill an Cinnamon Raisin Energy-Morning WrawP with almond butter and sliced banana. Drizzle with local honey and cinnamon. This sweet and savory wrap contains organic apple, organic zucchini, organic flax seeds, organic coconut, organic cinnamon, organic raisin and organic coconut nectar. 
Veggie Breakfast WrawP: My favorite kind of wrap is for breakfast! Sautee up some spinach or kale, and scramble up some eggs. Scoop into a Veggie Life WrawP, and then top with salsa and avocado. The wrap is made with organic lettuce, organic spinach, organic coconut, flax seeds, organic turmeric and black salt. 
Vegan Raw "Pizza": Top the Tomato Paleo Pizza Crust with hummus, crushed tomato, garlic, and fresh basil. Drizzle with a vegan pesto or vegan cheese of your choice (optional). Their crust is thicker than their traditional wraps, and made with organic carrot, organic tomato, organic zucchini, organic apple, organic flax seeds, organic sunflower seeds, organic coconut, organic turmeric, organic basil and black salt. 
Note: To make the wraps a bit softer and more pliable, you can sprinkle with water or warm it up. 
What are your favorite things to stuff into a wrap?