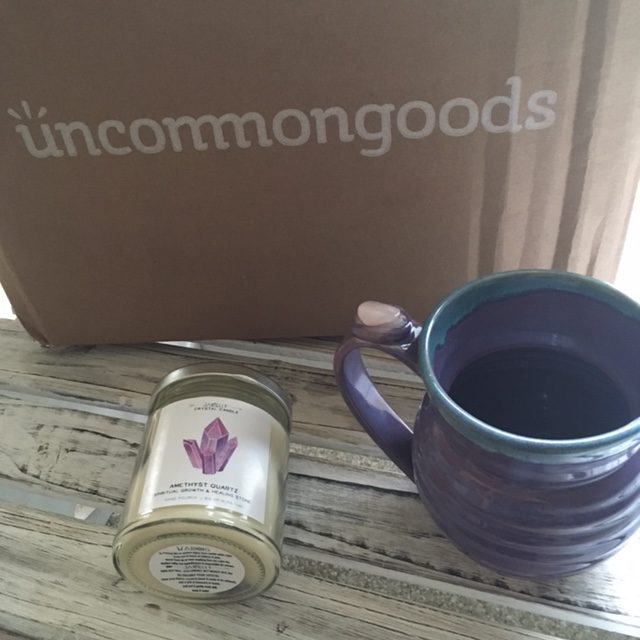 Those who know me know that I'm not crazy about big, glamorous materialistic things. When it comes to gifts, I much prefer a unique, handmade product with a story behind it. Quite honestly, most of the time my favorite part of the gift is a handwritten card. It has meaning behind it.
When I stumbled upon UncommonGoods, I was smitten. It's an online marketplace for do-good artisans and designers to showcase their products to a community of passionate people (like you and me) who appreciate that special touch.
Based in Brooklyn, NY, their team of rockstars work to ensure the integrity of the company remains in tact as they grow — from sustainability to creative design. In fact, they are committed to selling handmade, recycled organic products and make an effort to steer clear of using leather, fur or anything that will harm people or animals. Most of all, I love their appreciation of craftsmanship, supporting all the creative souls out there who have a story to tell! We need more of that in the world.
The Shopping Experience: Gift Ideas, Galore!
The shopping experience is super seamless, and also a lot of fun! I had a blast searching through all the categories from women and jewelry to art and kitchen & bar. You can even search by interest i.e. geek, travel, wine. While I was shamelessly shopping for myself (hey, you gotta treat yourself every once in a while), I couldn't help but notice so many fun gift ideas for friends and family members along the way.
In particular, with Father's Day just around the corner, UncommonGoods is the perfect outlet to buy that unique, one-of-a-kind gift for that special man in your life. Some fun gifts for dad that really stuck out to me were the Make Your Own Hot Sauce Kit, Personalized Whiskey Barrel, Kabob Grilling Baskets and Custom Lakeohouse Cribbage Board (which my hubby and brother in law actually bought my dad for Father's Day). You can shop all the unique gifts for men over here.
I think my favorite feature is the fact that you can sort by Personalized Gifts for those people in your life who seem to have everything. These handmade, custom gifts are especially great for weddings, birthdays, holidays, or any occasion where you want to go the extra mile. From this Personalized Family Member Signpost and Family Mugs to the Personalized Birthday Candle and Custom What Big Sister Does Best Book, I was blown away by how creative these artisans are. You can shop pages and pages of personalized gifts here.
Birthday Gifts for Me!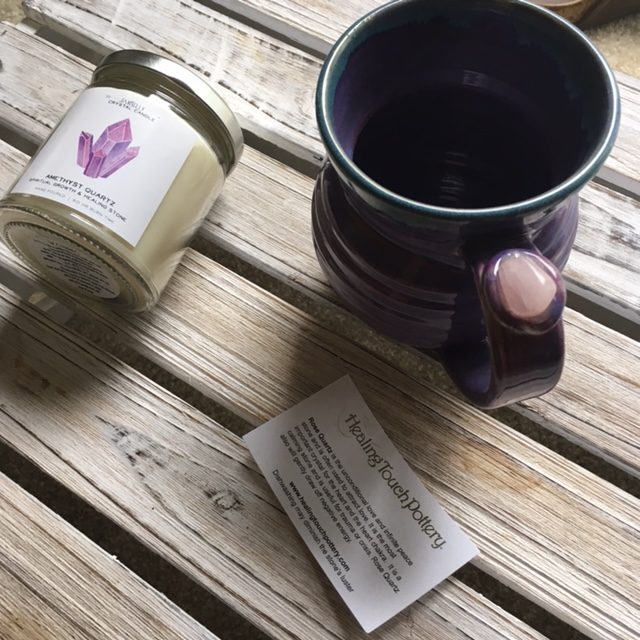 As I mentioned, I mostly shopped for myself and I'm totally OK with it. After all, I am turning the big 3-0 on July 5th, so I think of it as an early birthday present to myself.
Since I'm a big advocate for self-care and holistic health, I was looking for some goodies to support my journey, particularly involving healing stones. My first find was this super cool Hidden Crystal Candle, a soy candle with a hidden crystal inside that you get to keep once it appears. I opted for the Amethyst Quartz variety, as amethyst stands for healing and is paired with a soothing lavender aroma. How freakin' cool?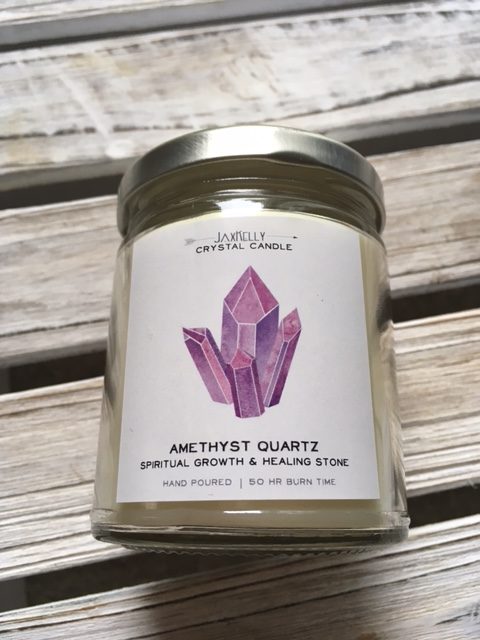 The second gift I got for myself is this gorgeous hand-crafted Healing Stone Mug by Healing Touch Pottery. While there are four different color/stone combinations, I opted for the deep purple mug with rose quartz on the handle. Not only is purple my absolute favorite color, but I love that the rose quartz (one of my favorite stones) symbolizes the heart chakra and self-love. Each mug is extra special in that it's one-of-a-kind and has been Reiki charged. My morning cup o' java has never been so sweet!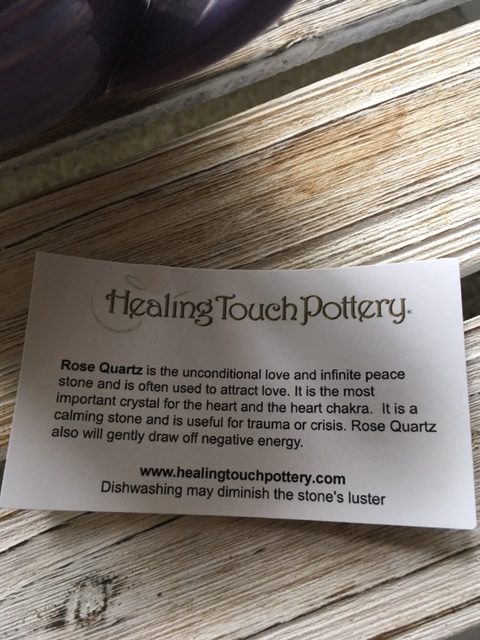 Got a birthday coming up or want to surprise someone special in your life? You can browse all the fabulous b-day goodies here. I literally could get lost in these gifts for hours, as every single one of them has an interesting background and product description. I definitely need to start my birthday wish list soon…
I'm so fortunate that places like UncommonGoods exist, celebrating the uncommon, unique gifts in the world. That's the best kind of stuff, after all. Don't you agree?
I'd love to hear from you! What's the coolest gift you've ever received or given? What's on your "Wish List" from UncommonGoods?
Disclaimer: I received product and a small payment from the wonderful team at UncommonGoods. As always, this post was written in full honesty and all the opinions on this blog are my own. I make a strong effort to only work with companies I 110% can stand behind. Thank you for your support.