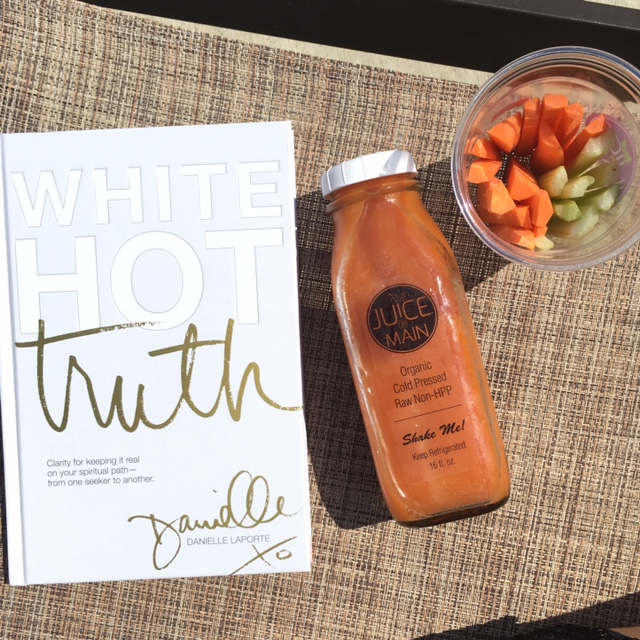 During the last seasonal self-care challenge I led, one of the challenges was to take a field trip to your local library, and scoop up a book to read throughout the rest of the program.
Remember when the library used to be such a magical place as a kid, filled with endless stories, secrets and enchantment? It's time to bring that youthful joy back!
Not only are libraries a magical place, but reading is such a great way to relax, take time for yourself, melt away stress, boost your brain juice and oh so much more.
I listed a few book ideas below, but I encourage you to browse the library and pick something that really speaks to you! I starred the books I've read / am currently reading for you.
Healthy Chicks Summer Reading List
1. White Hot Truth, Danielle Laporte*
2. Big Magic, Elizabeth Gilbert*
3. Love Warrior, Glennon Doyle Melton
4. The Universe Has Your Back, Gabrielle Bernstein*
5. Eat Pray Love, Elizabeth Gilbert*
6. The Help, Kathryn Stockett*
7. The Art of Racing in The Rain, Garth Stein
8. The Red Tent, Anita Diamant*
9. Buddha's Brain, Rick Hanson
10. Anatomy of the Spirit, Caroline Myss
11. In Defense of Food: An Eater's Manifesto, Michael Pollan*
12. The Hypnotist's Love Story, Liane Moriarty
13. The Light Between Us, Laura Lynn Jackson
14. The Desire Map, Danielle Laporte
15. #GIRLBOSS, Sophia Amoruso
16. Not That Kind of Girl, Lena Dunham*
17. Yes Please, Amy Poehler
18. Wild, Cheryl Strayed
19. The Handmaid's Tale, Margaret Atwood
20. Orphan Train, Christina Baker Kline
What's on your summer reading list? When was the last time you stepped foot in a library for fun?